/
Make Your Graduation Shoot a Bestie Friend Group Session | University of the Pacific | Stockton, CA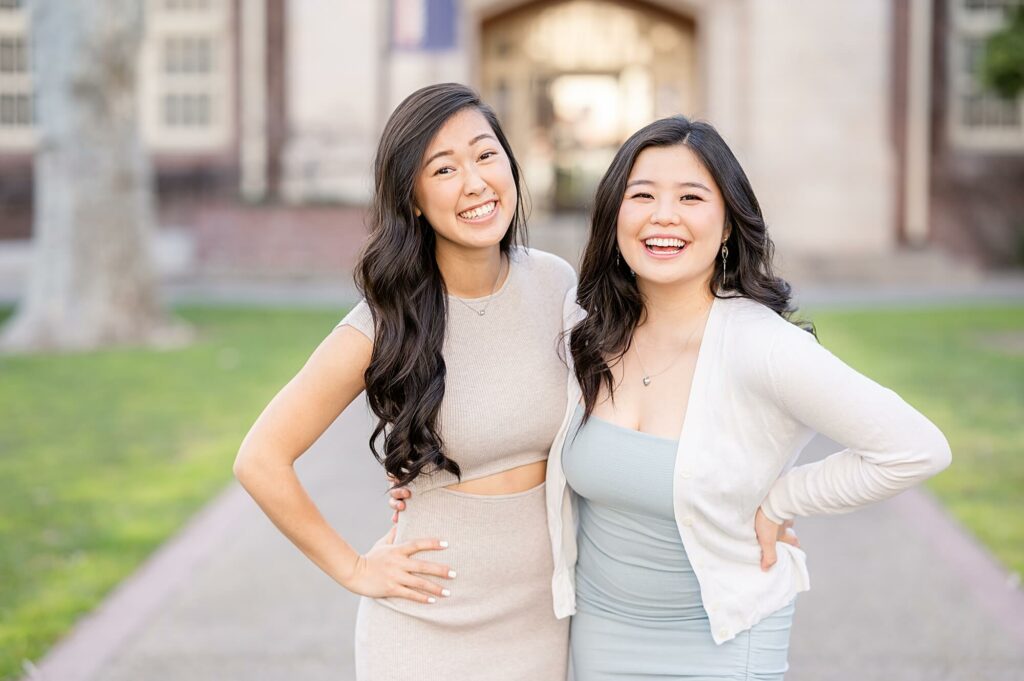 "Can I Bring My Friends to My Session?"
Absolutely!  There are several reasons why grads want their friends to join them during their graduation session.  A friend group session is a great way to reminisce about your college journey.  These are the people who made your college life the awesome way it is! Others bring their friends to their graduation photo shoot to feel a little less self conscious.  Friends help them overcome their camera shyness. Lastly, some grads like friend group sessions because they can split the photo shoot fee.  All are great reasons to have friends join you for your session. Friend group sessions are one of the most fun shoots I do.  Definitely one of my favorites!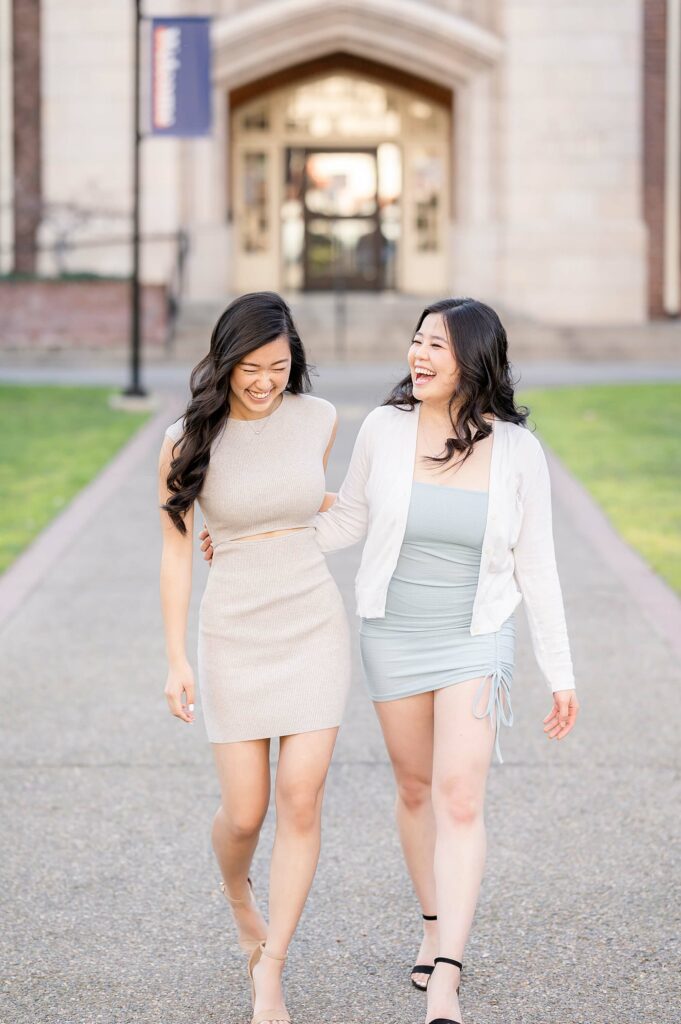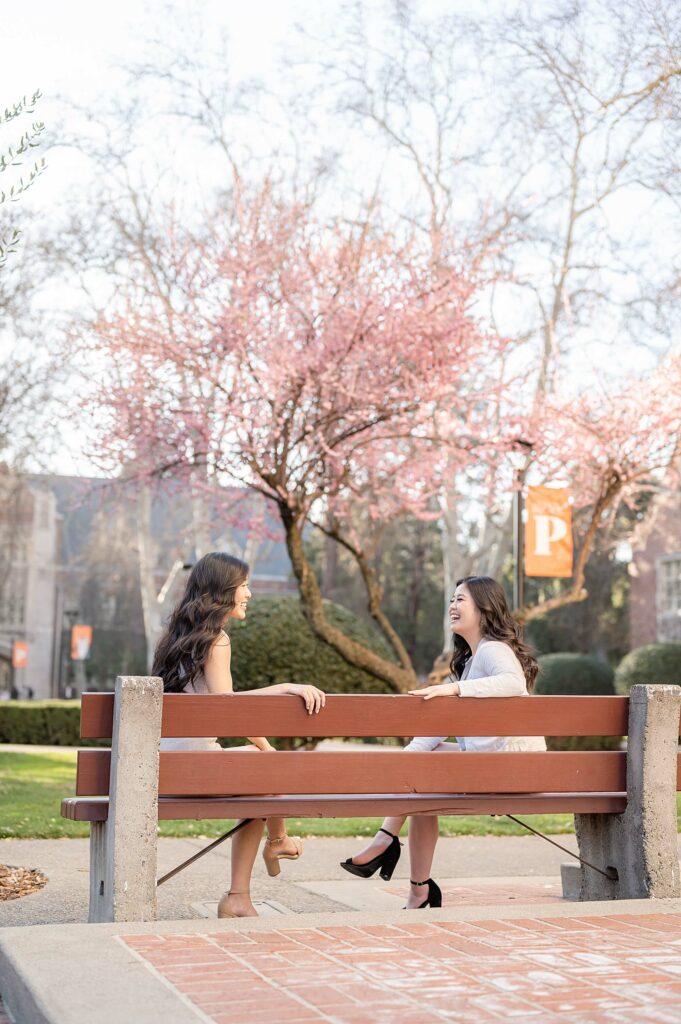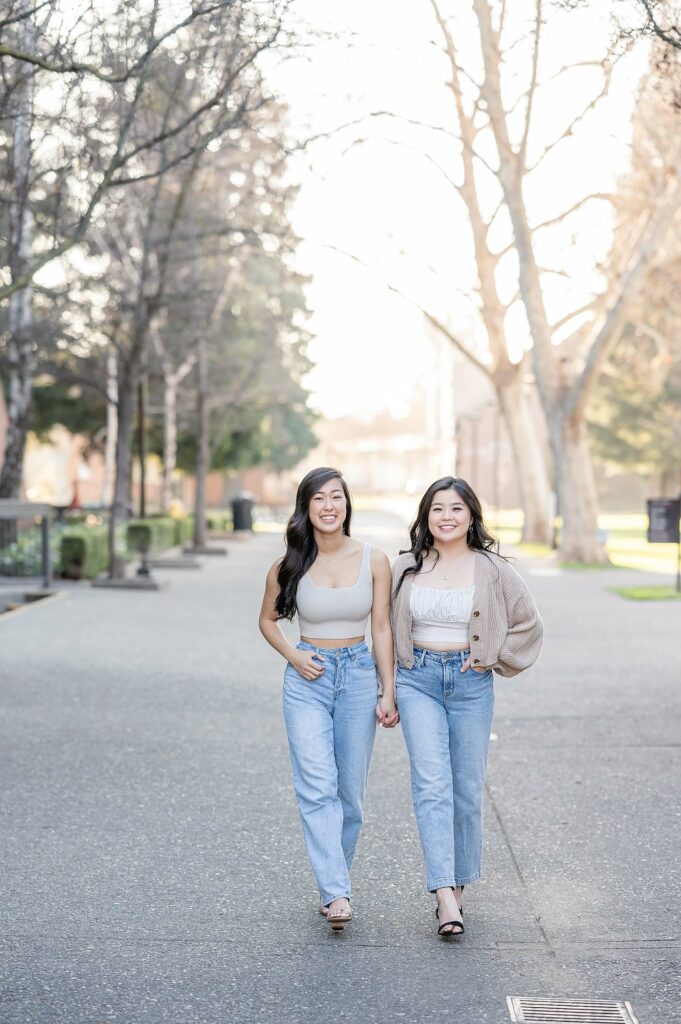 Friend Group Sessions are Besties Shoots!
When I am photographing friends, I can't help but capture how deep their relationships are. I met Emily and Michelle with my 2021 work with the Alpha Phi Sorority at the University of the Pacific. You can tell they have been friends even before they joined Alpha Phi in late 2021. It is great to see friends getting comfortable and enjoying the shoot together!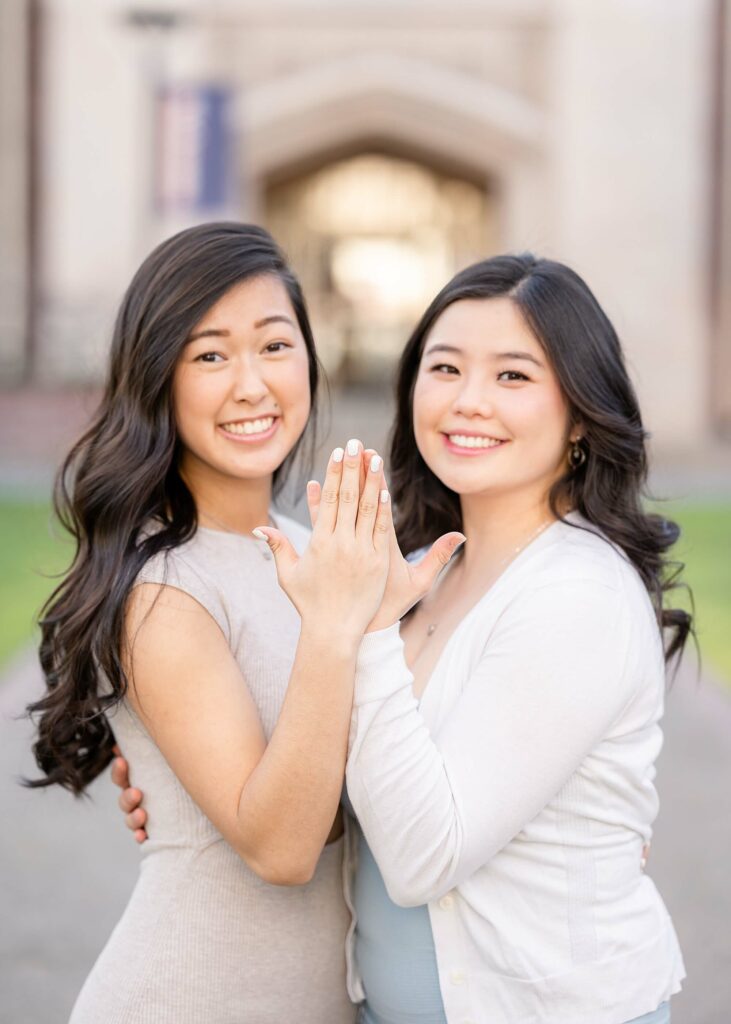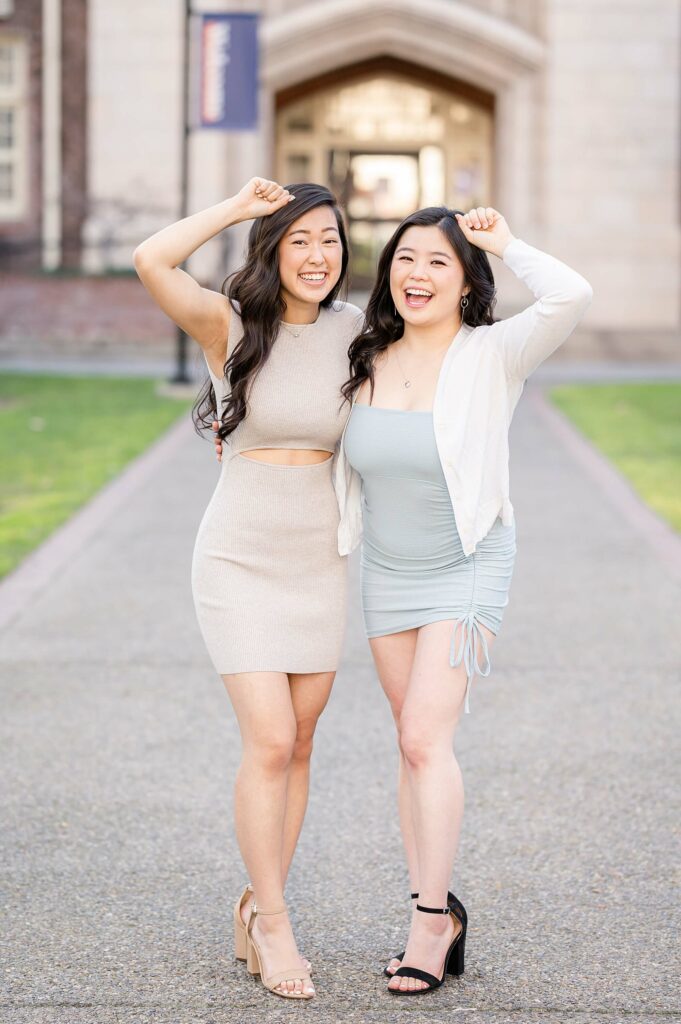 Can I have Solo Photos during a Friend Group Session?
Definitely!  I make time to get solo photos of each person in the session.  This gives them an opportunity to show their individual personalities. I love how Michelle and Emily rocked their individual sections!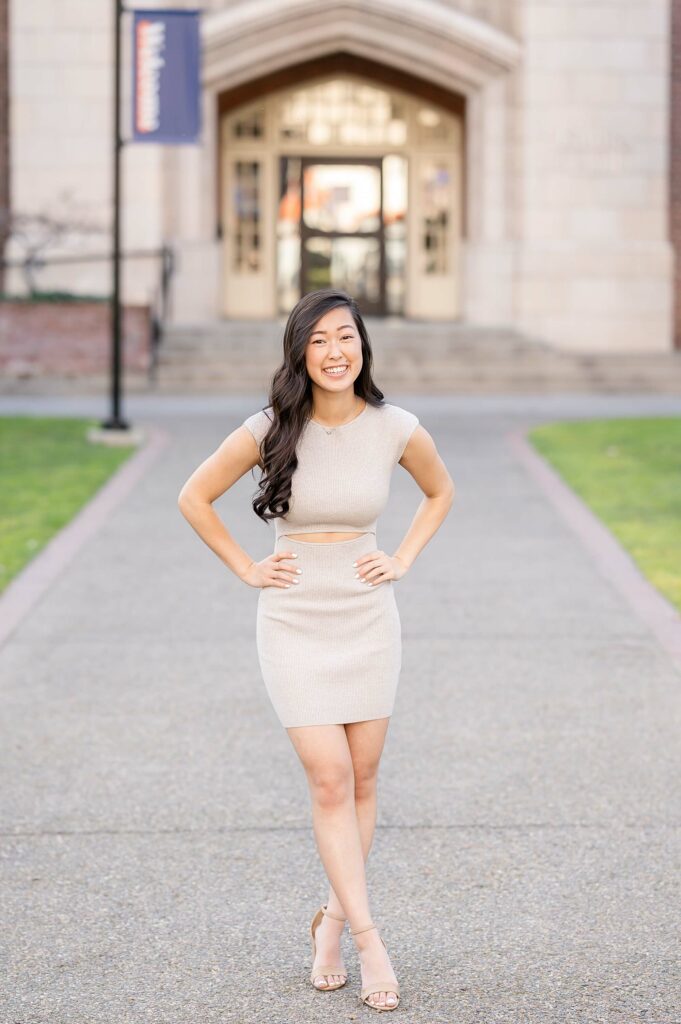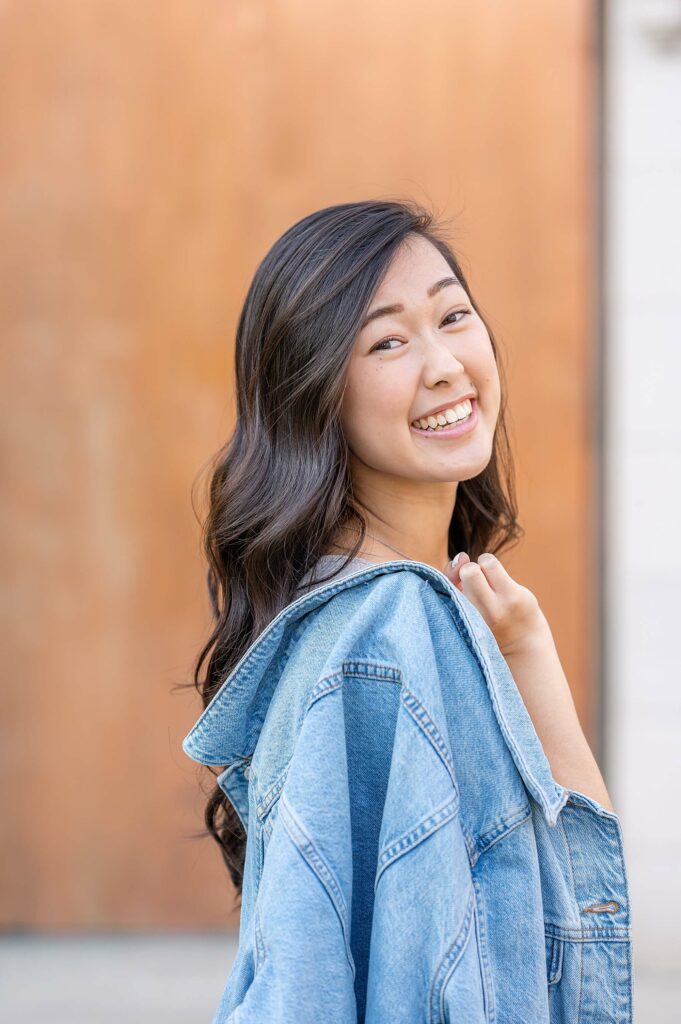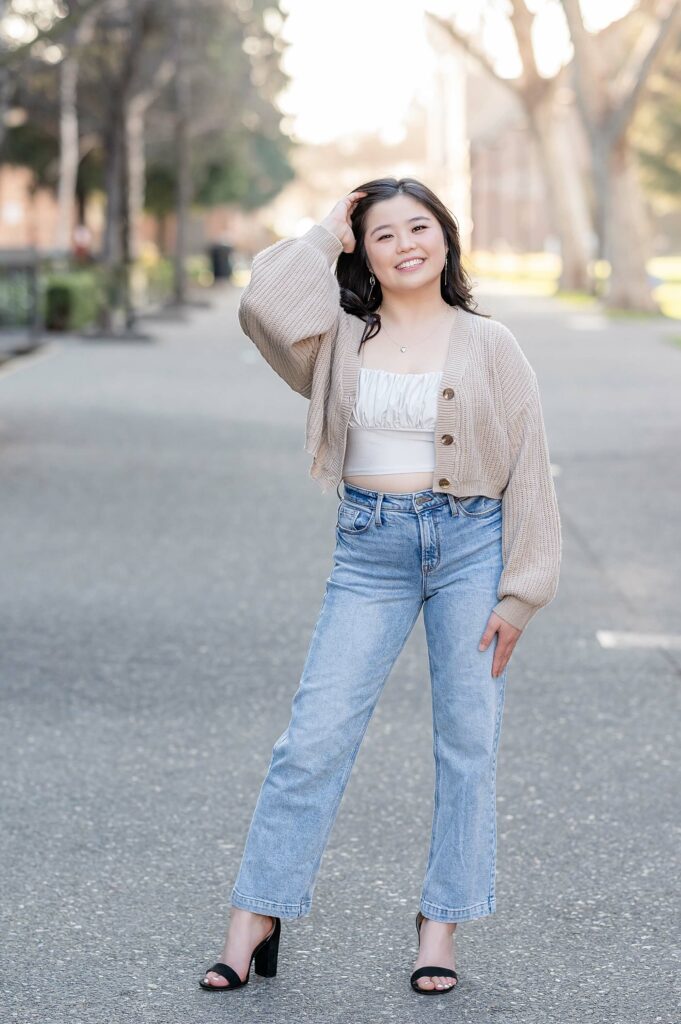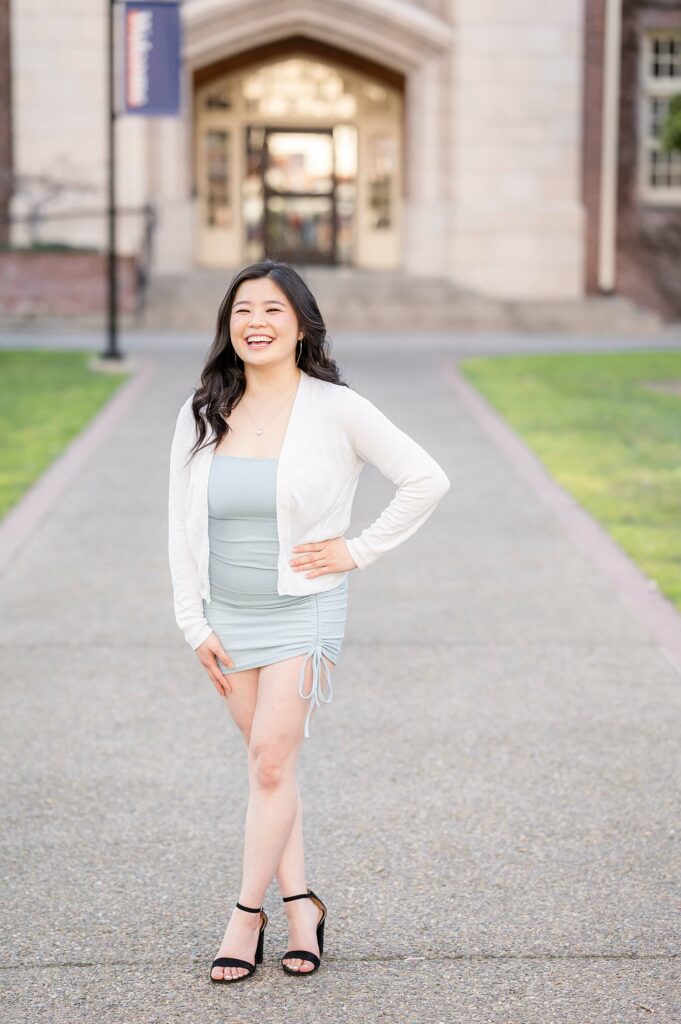 What You See and What the Photographer Sees – University of the Pacific Edition
The UOP campus just gives your shoot so many different vibes!  I love walking around campus and visualizing how a simple walk way, alley or door make memorable photos.  Michelle, Emily and the school campus definitely made so many wonderful friend group photos!  If you are looking for a besties shoot location, I highly recommend the UOP campus!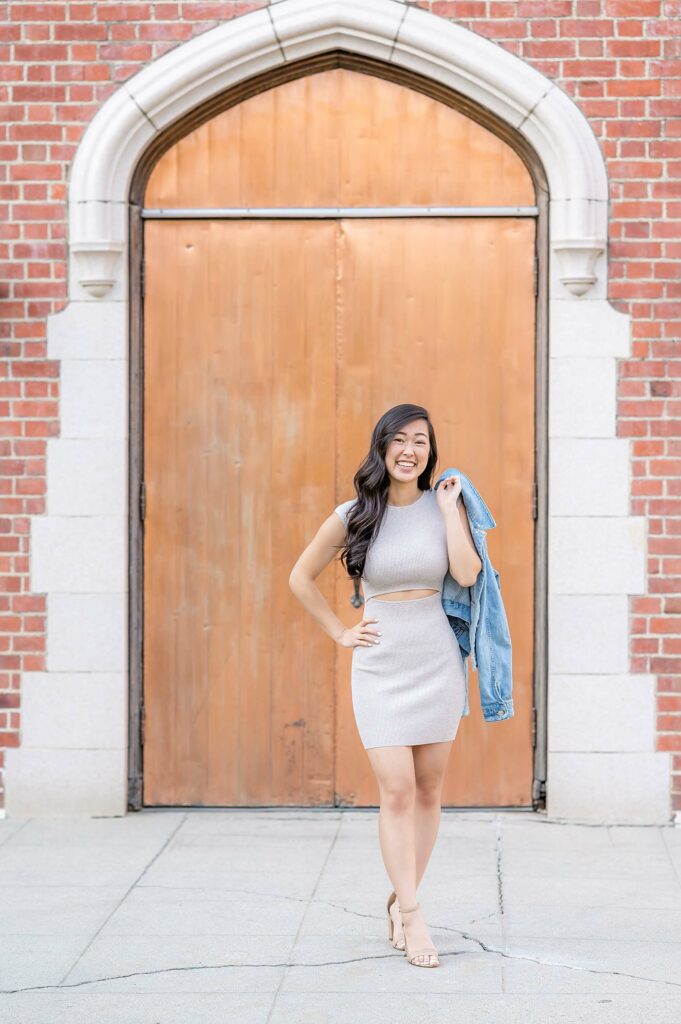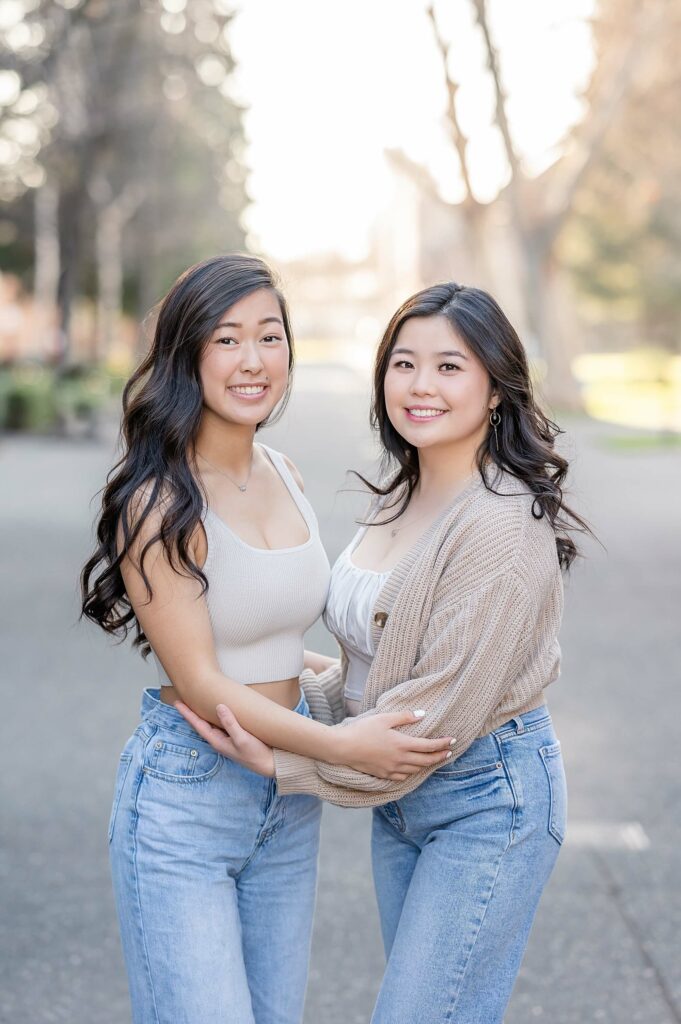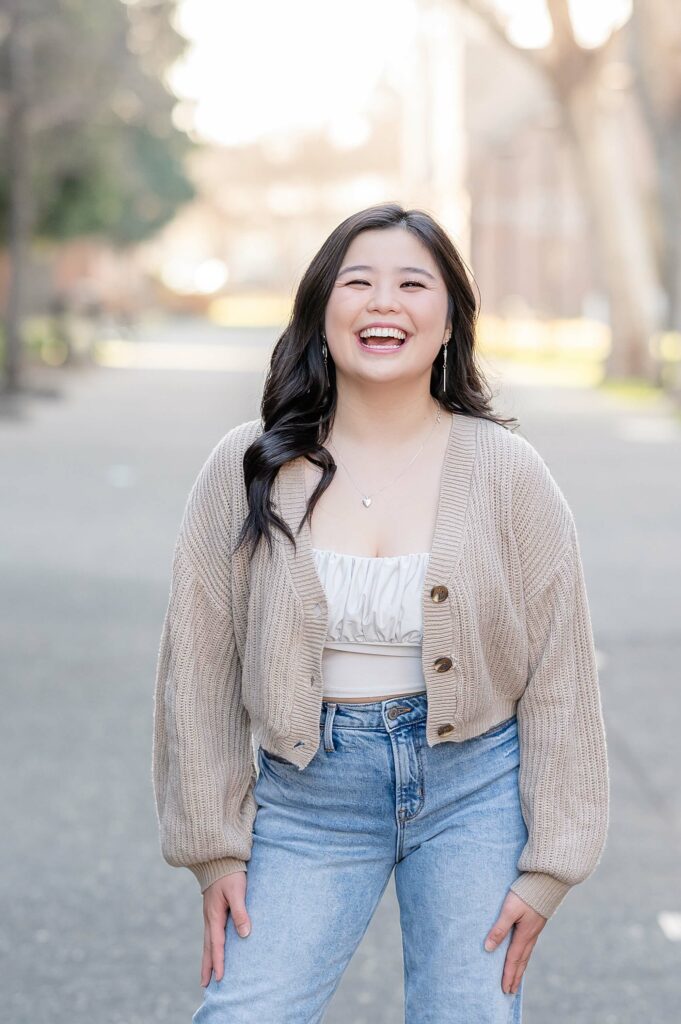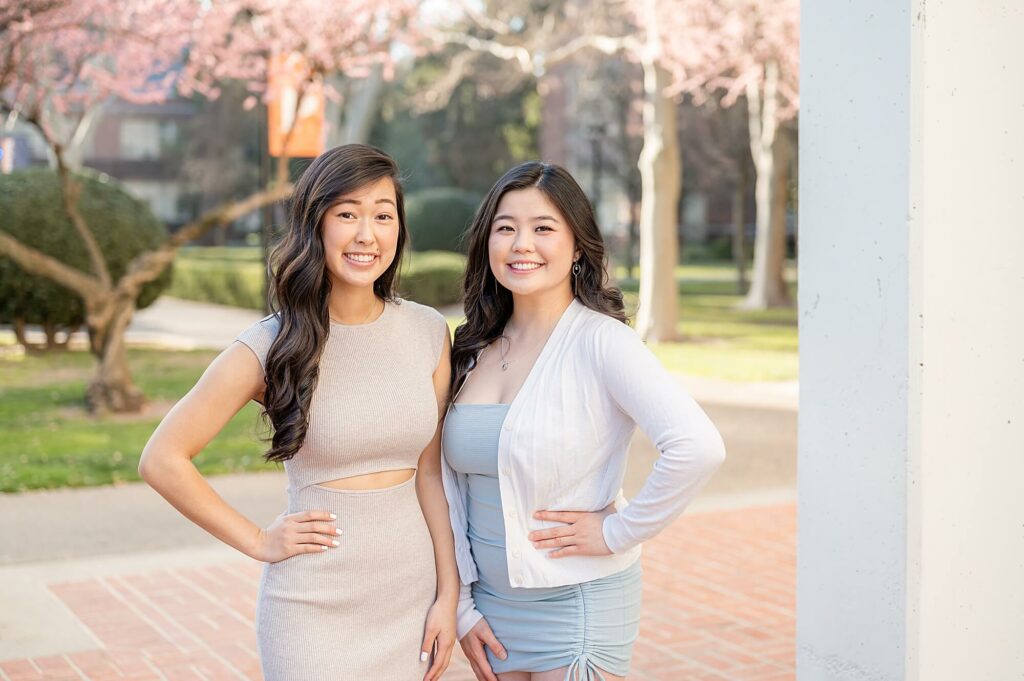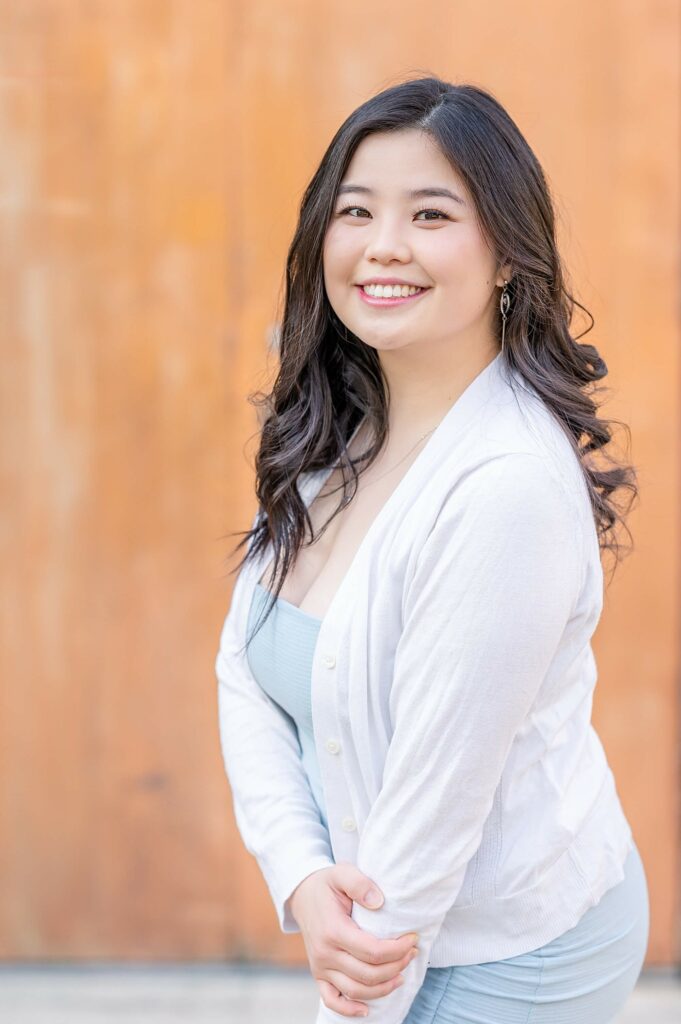 Inspired yet?
Head over to my Contact Form to start setting up your grad and/or friend group session with me! If you want to read more blogs like this one, click over to Gia Chong Photography – Blog. Talk to you soon!