/
How to Prep for Your Graduation Photo Session | University of the Pacific | Stockton, California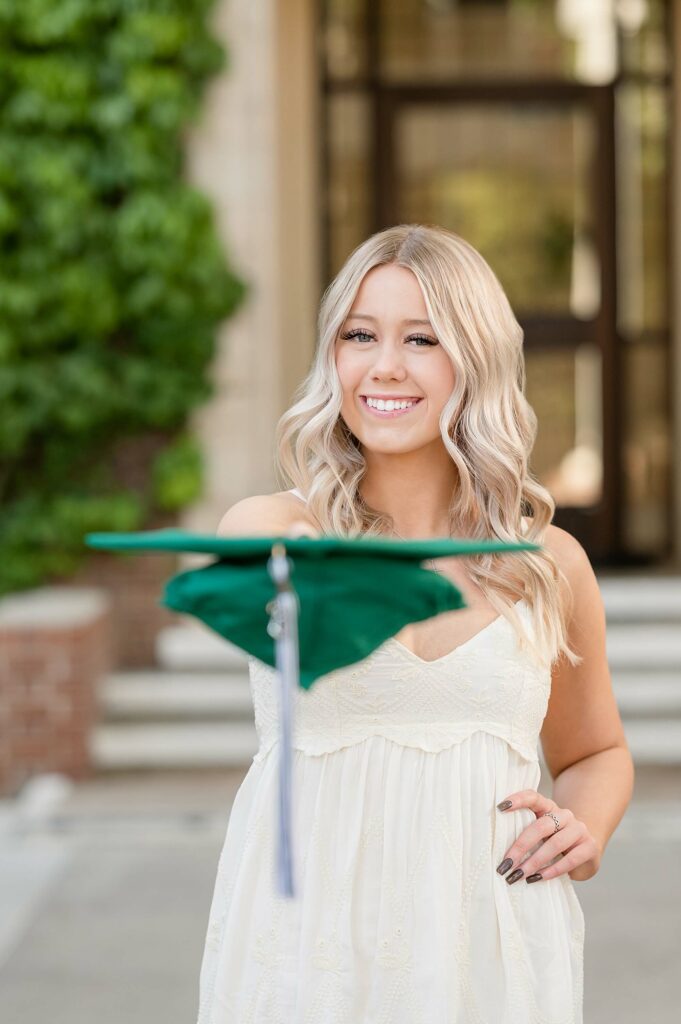 What's the Vibe of Your Graduation Photo Session?
"What vibe are you going for?"  This is one of the first questions I ask moms and graduates when they book a graduation photo session with me.  Depending on the vibe, I then recommend a matching location.  I had one grad who liked the outdoors and wanted a nature feel for his grad session.  So we did Lodi Lake Park for his graduation photo shoot.  I had another graduate wanting an artsy vibe since she was a singer and artist.  We then shot at a local coffee shop.  For Sami, she wanted a classic and college feel.  The University of the Pacific ,with its brick buildings and expansive grounds, was the perfect backdrop for her graduation photo shoot.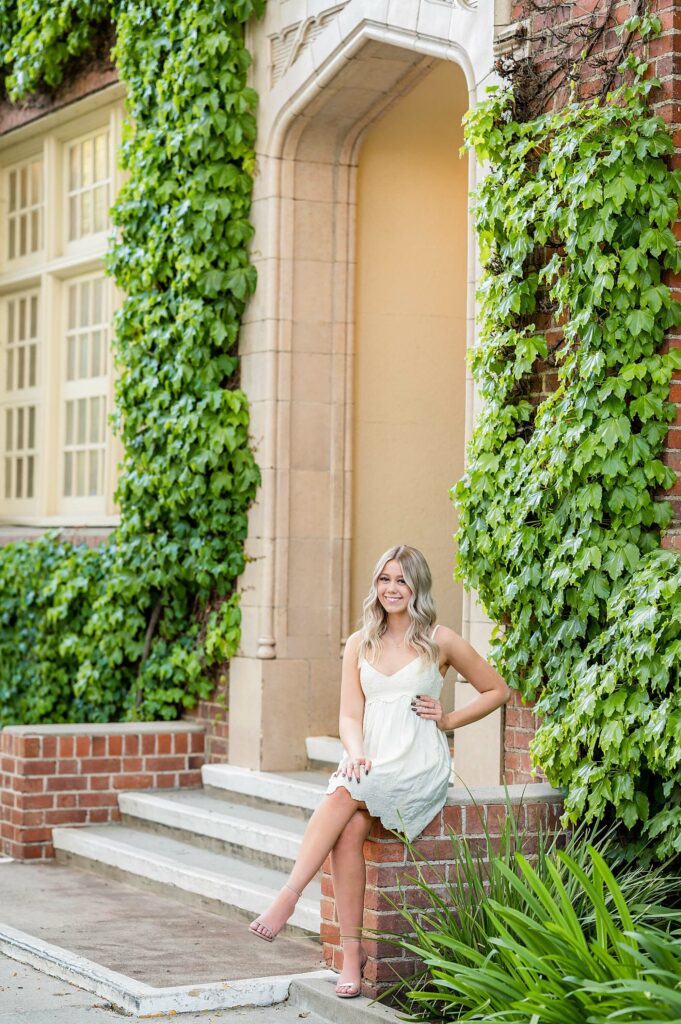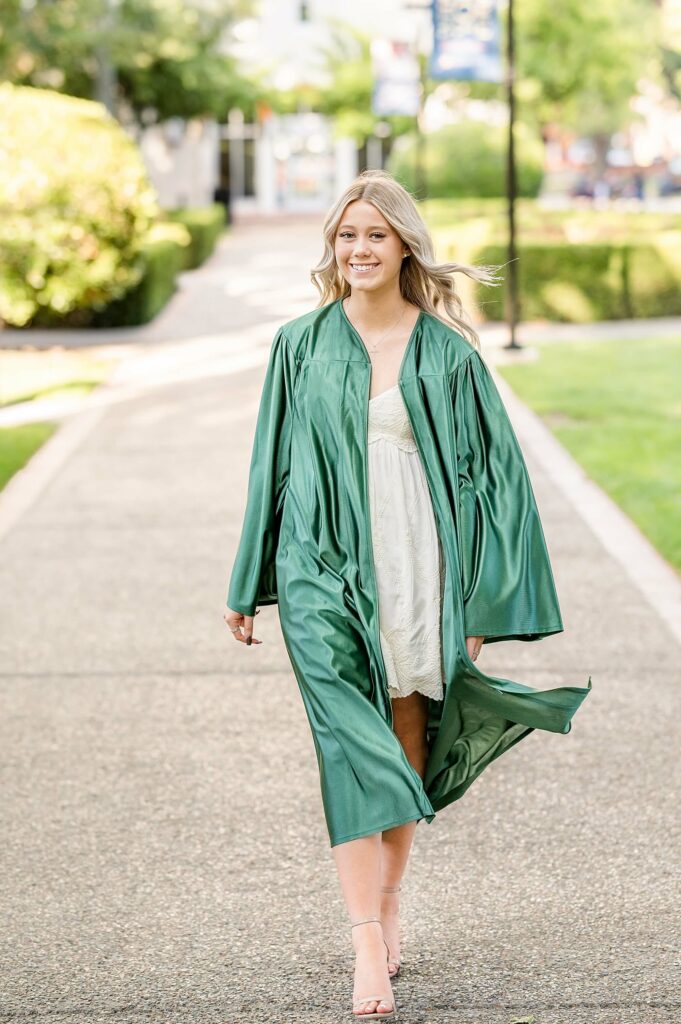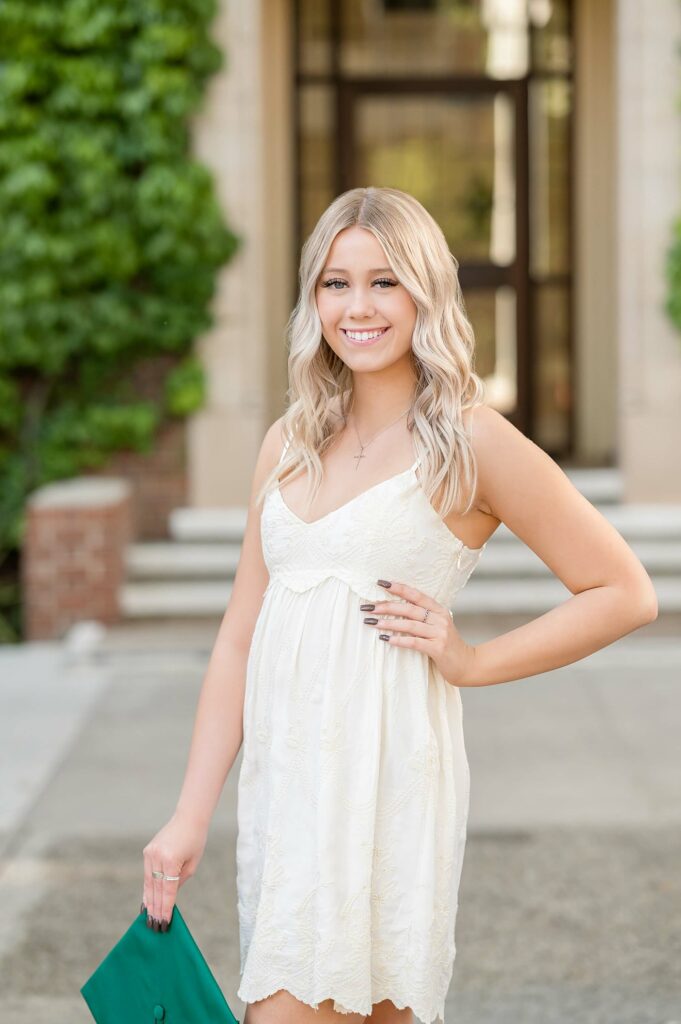 Cap and Gown Photos
For most graduates I've worked with, photos with their cap and gown are a must.  However, the issue that we run into is the availability of the cap and gown.  Sometimes, these are available just a few weeks before graduation. This makes it difficult to have a graduation photo shoot 6 weeks from graduation. Six weeks is a good time frame because it can take your photographer 1-2 weeks to edit and deliver your photos, then another 1-2 weeks if you are printing graduation announcements or grad party invites, and another 1-2 weeks for these grad announcements and invitations to get to your loved ones via mail.
What have been our solutions?  Borrowing a cap and gown from a recent grad is one of the easiest ways to solve this problem. Buying a cap and gown on Amazon is another great solution.  In Sami's case, she did both.  Her gown is her younger brothers 8th grade graduation gown from Presentation School.  It worked out that their school colors are the same! Her mom bought a green cap with the tassel from Amazon.  These were enough to stand in for her high school cap and gown during our graduation photo session.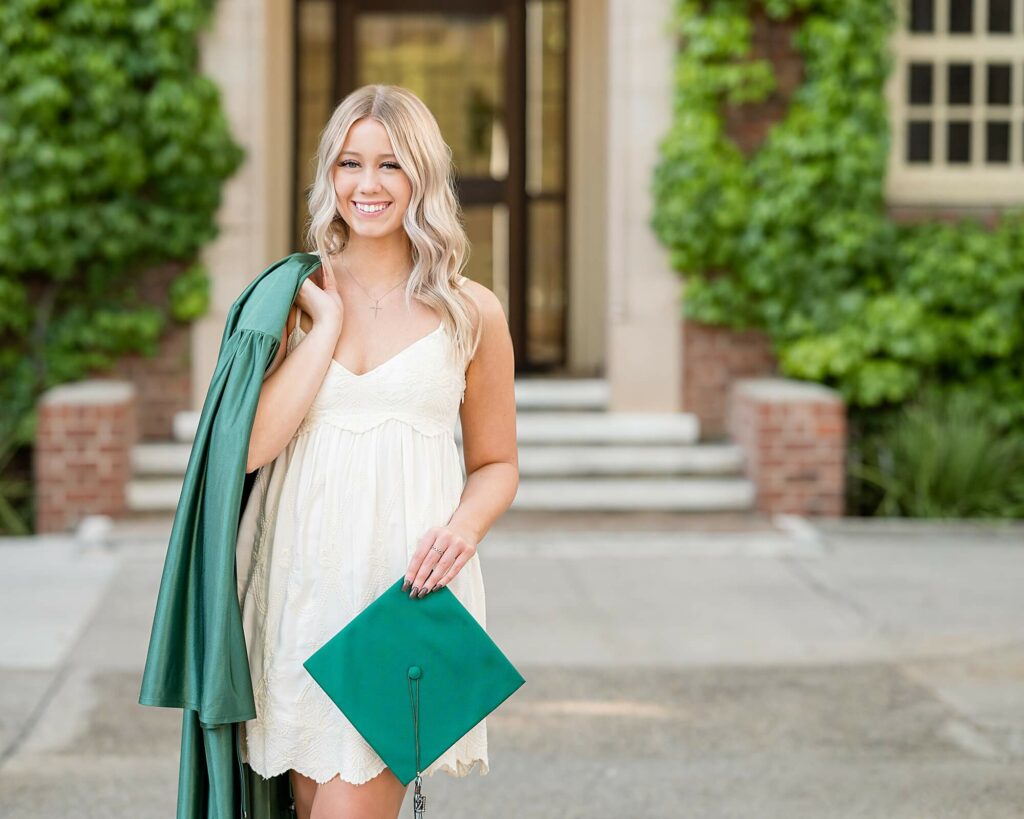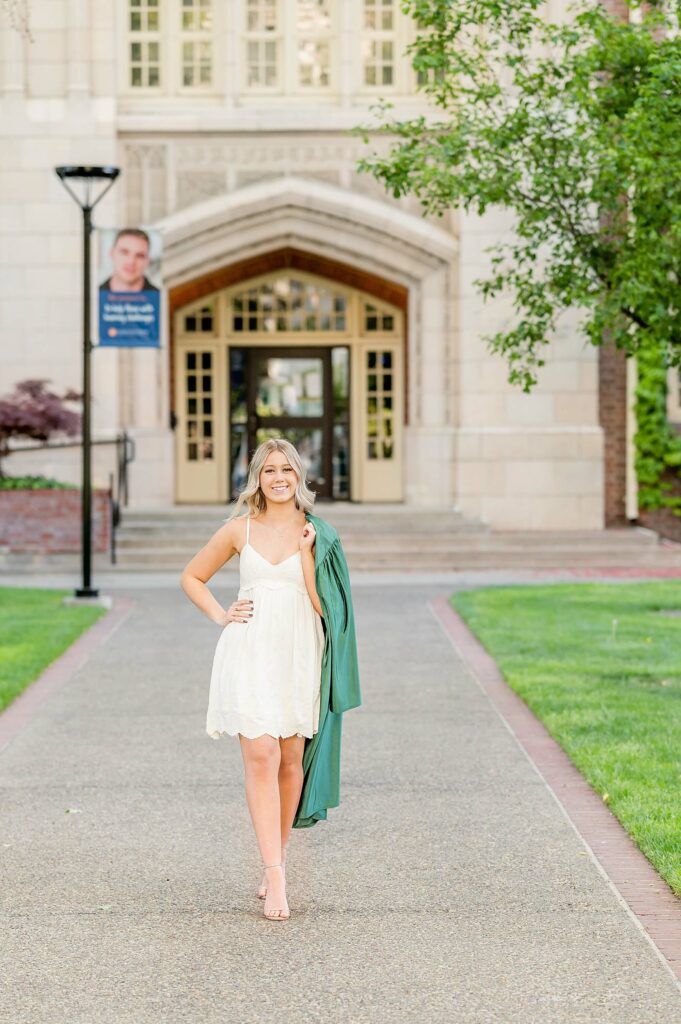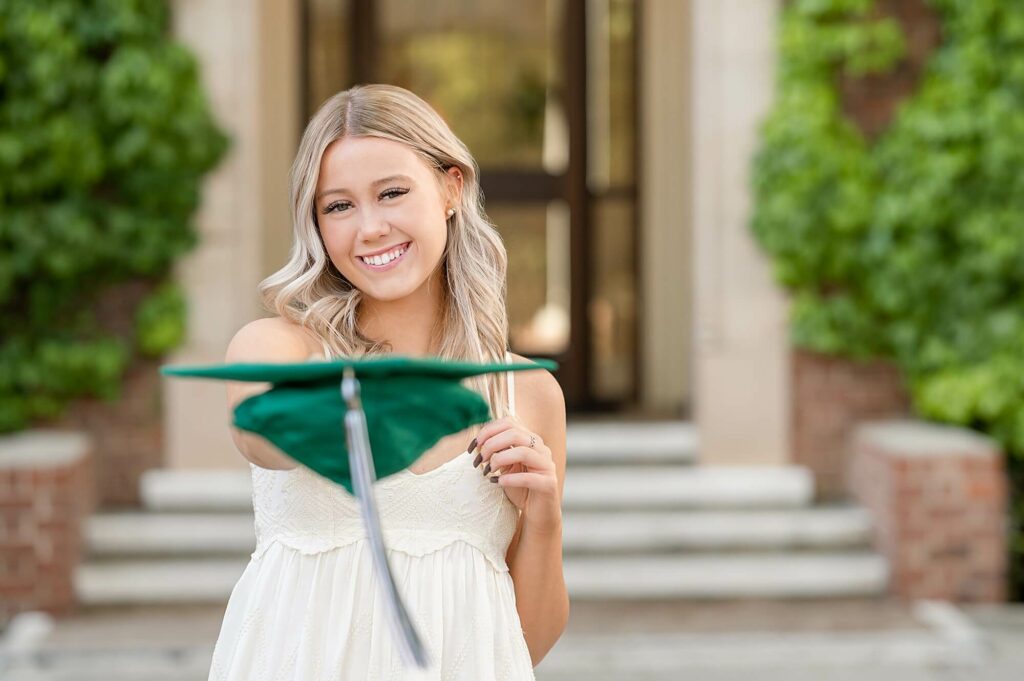 Have Fun with Outfit Changes
You can have outfit changes when you do a graduation photo shoot with me!  You can start with dressy clothes and then change to a more casual look like jeans.  During Sami's photo session, we had 2 outfit changes.  She wanted to show off which university she was going to for college.  We had fun section of the shoot with her Loyola Marymount University sweater.  We closed out her graduation photo session with her casual outfit of jeans, a pretty top and heels.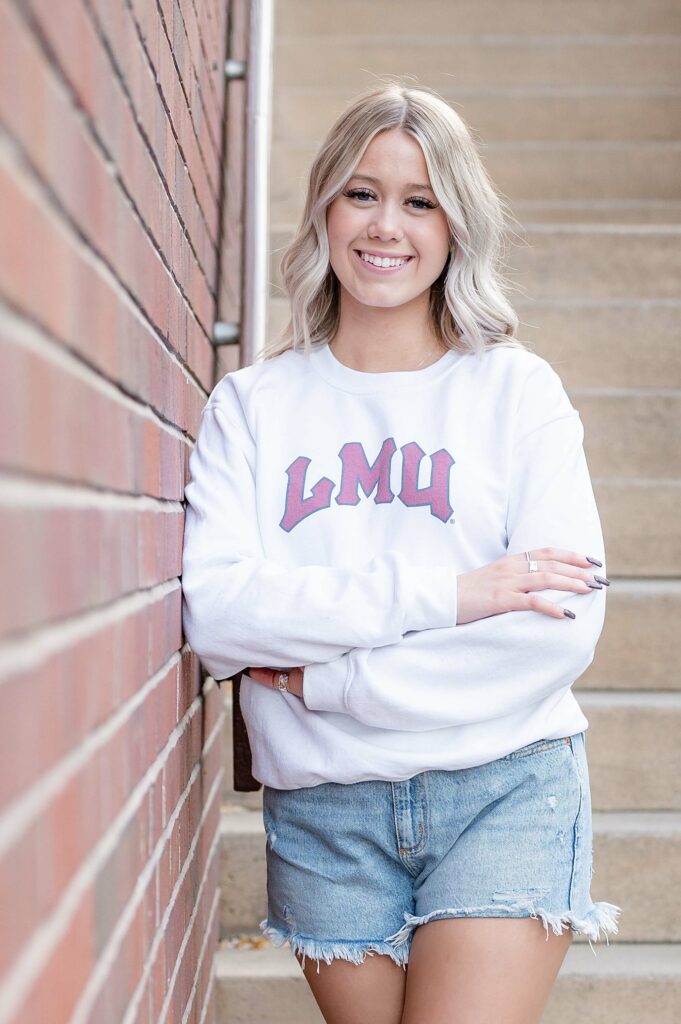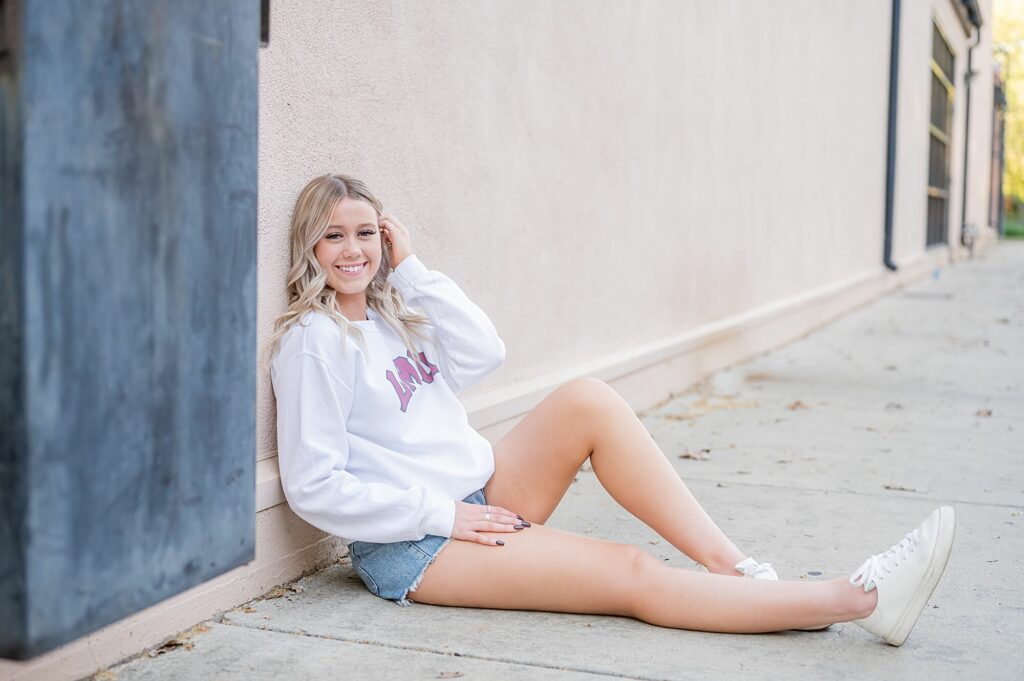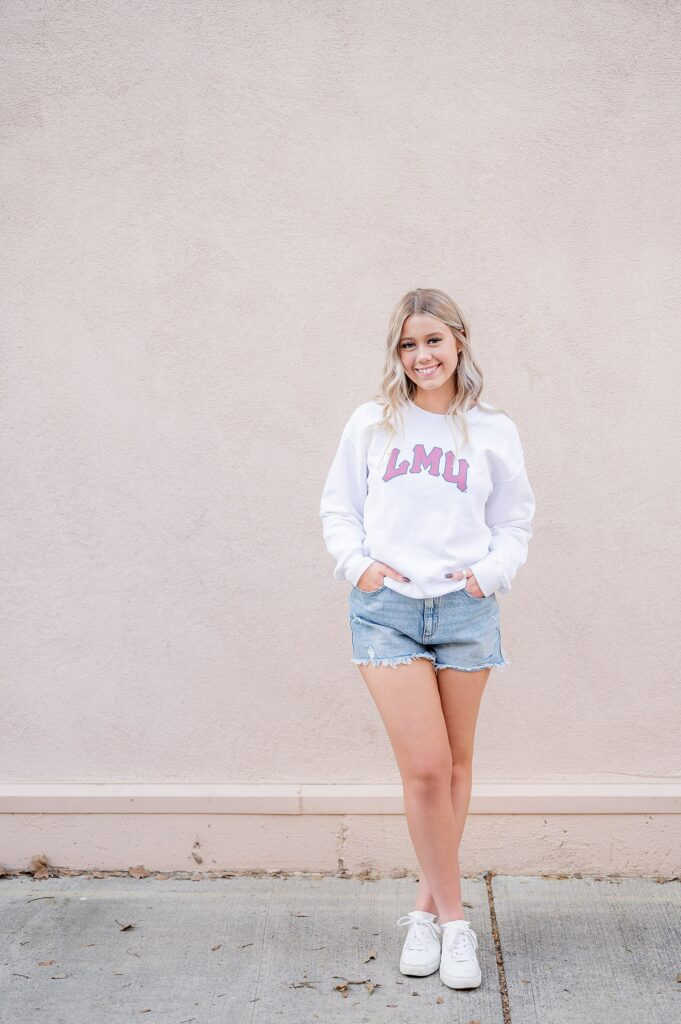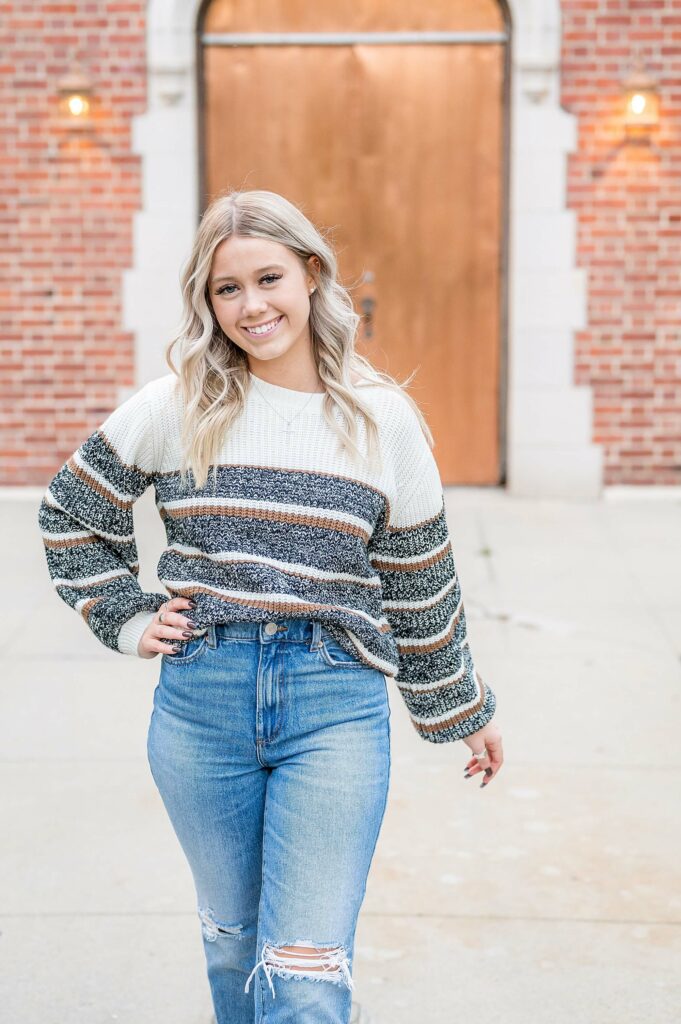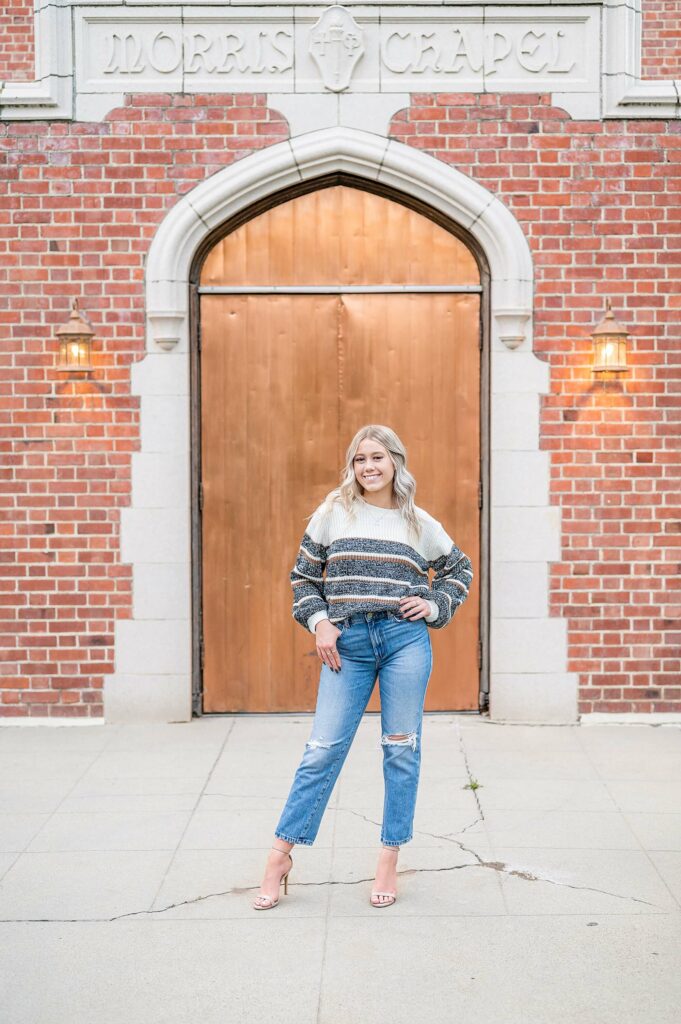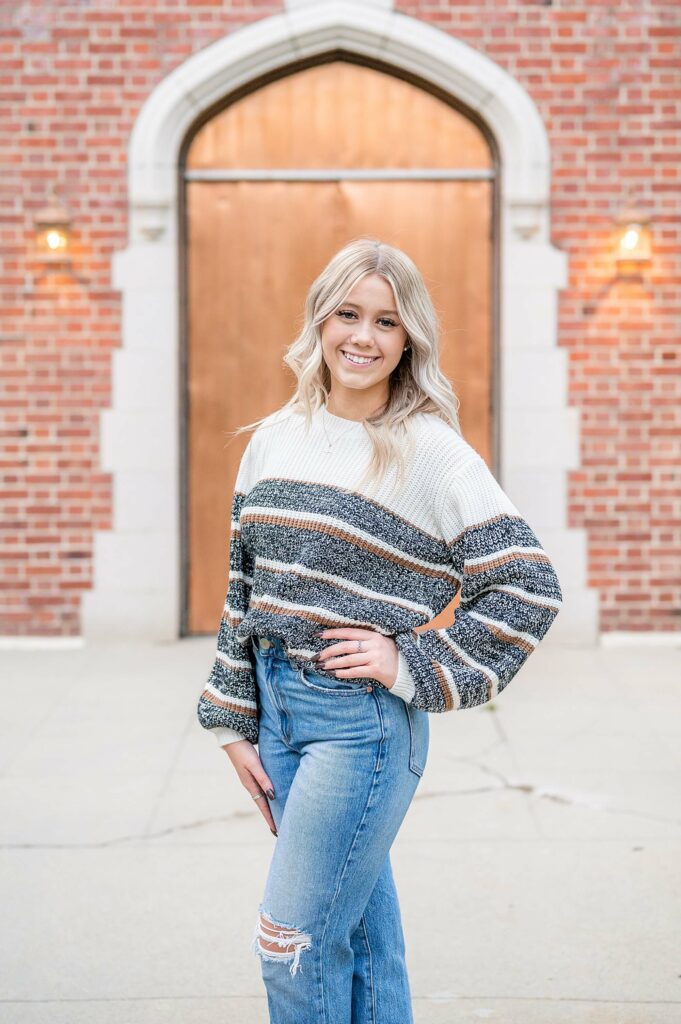 Can I do My Graduation Photo Shoot with Friends and Family?
Yes! For my college graduates, they typically want photos with their besties from college.  This creates a fun shoot and helps them if they are shy in front of the camera.  It also makes the session more affordable since they can split the session fee among them! For high school seniors, I get requests if they can have photos with a parent or the family.  If you give me enough heads up, I will set aside time for parent photos.  I am glad we got to do photos with Sami and her mom.  A mom and child photo, especially during a milestone like graduation, always gets me!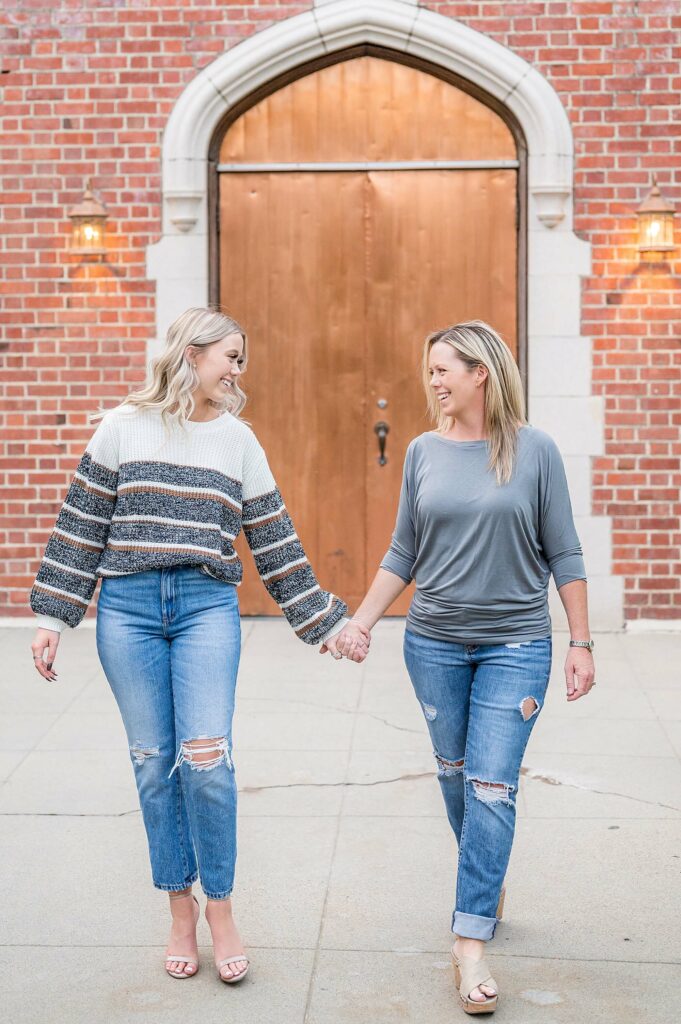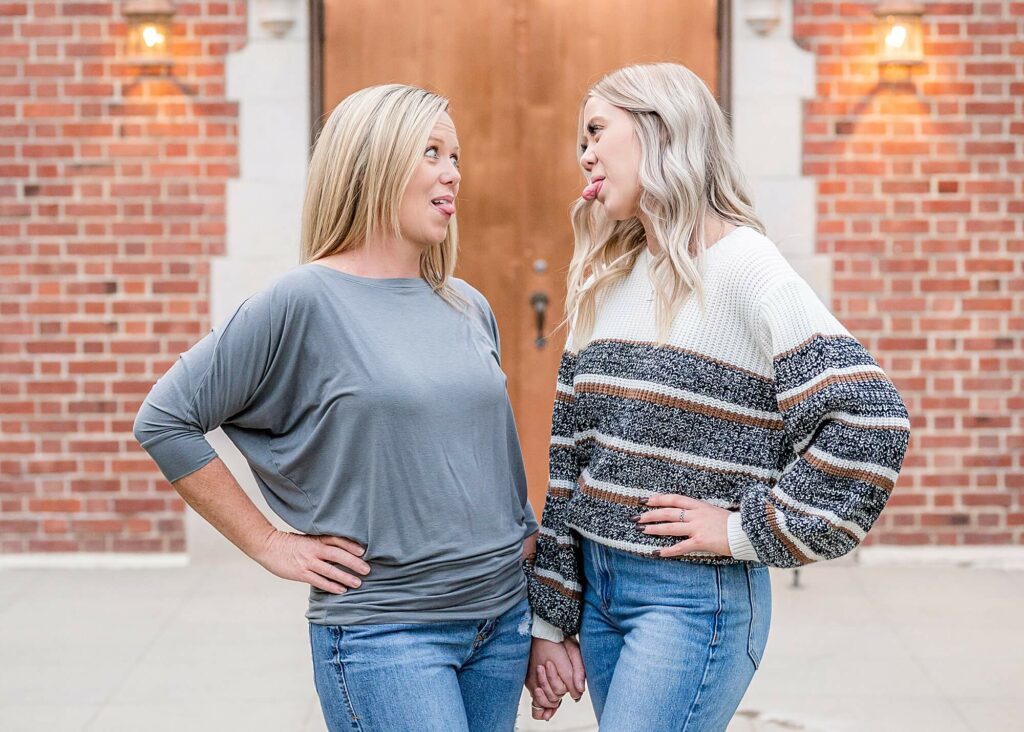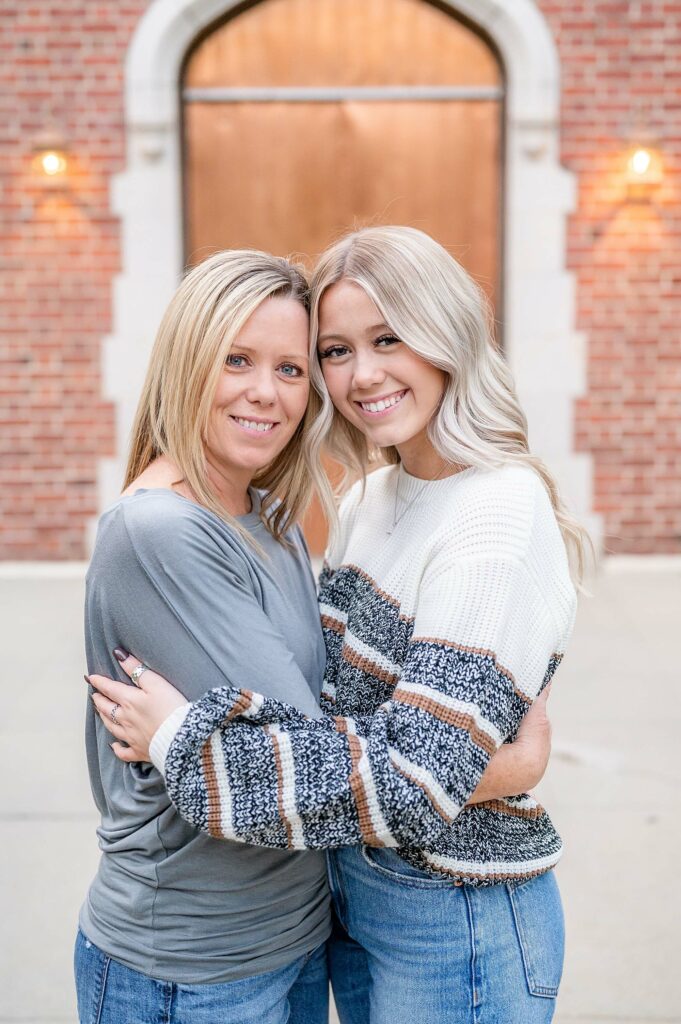 I hope you found this blog helpful! If you want to see more of my work, head on to Gia Chong Photography. Fill out the Contact form if you are ready to book a graduation or family session with me! If you want to read more blogs like this one, click over to Gia Chong Photography – Blog.