/
Yao Family Mom and Me Shoot | Stockton, CA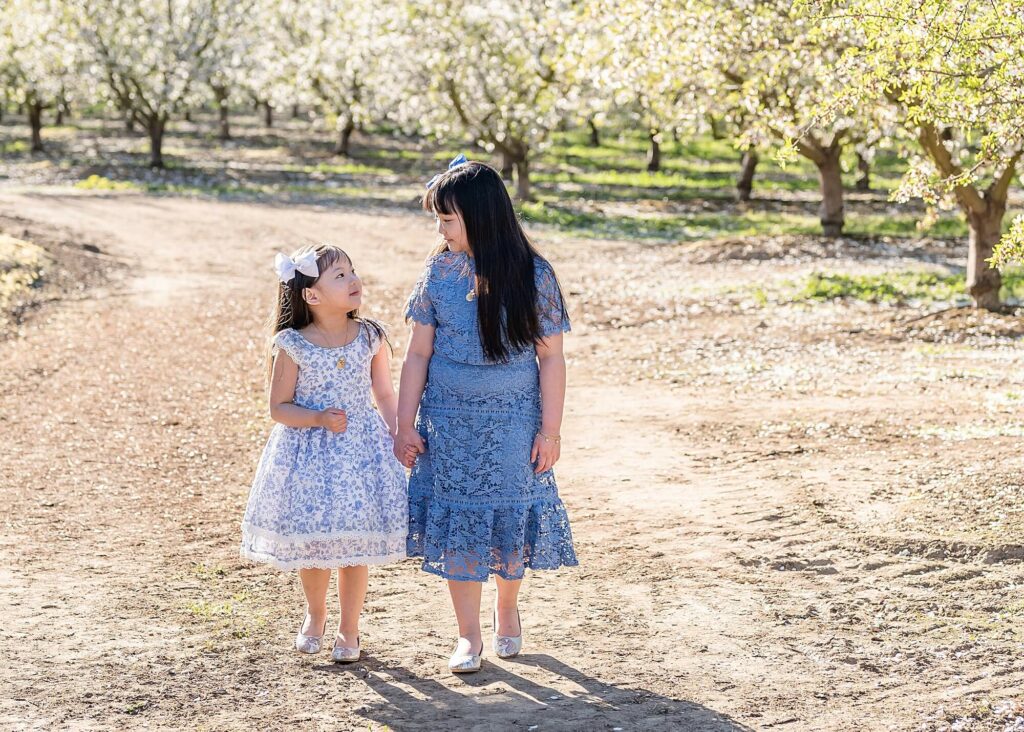 Almond trees blooming is a sign that Spring has arrived in Northern California.  I definitely had to take advantage of this treat from nature and do an almond blossoms photo session.  Lissa and her daughters were a delight to photograph in this almond blossoms Mom and me shoot.
Lissa and I were definitely excited to get her and her little ones dressed up in Spring dresses.   Lissa brought me into the shopping process with her texting me photos of her potential dress purchases!  I am glad that the girls loved dressing up as well!  An almond blossoms photo session is such a great way to bring out the beauty of pastel colored spring dresses.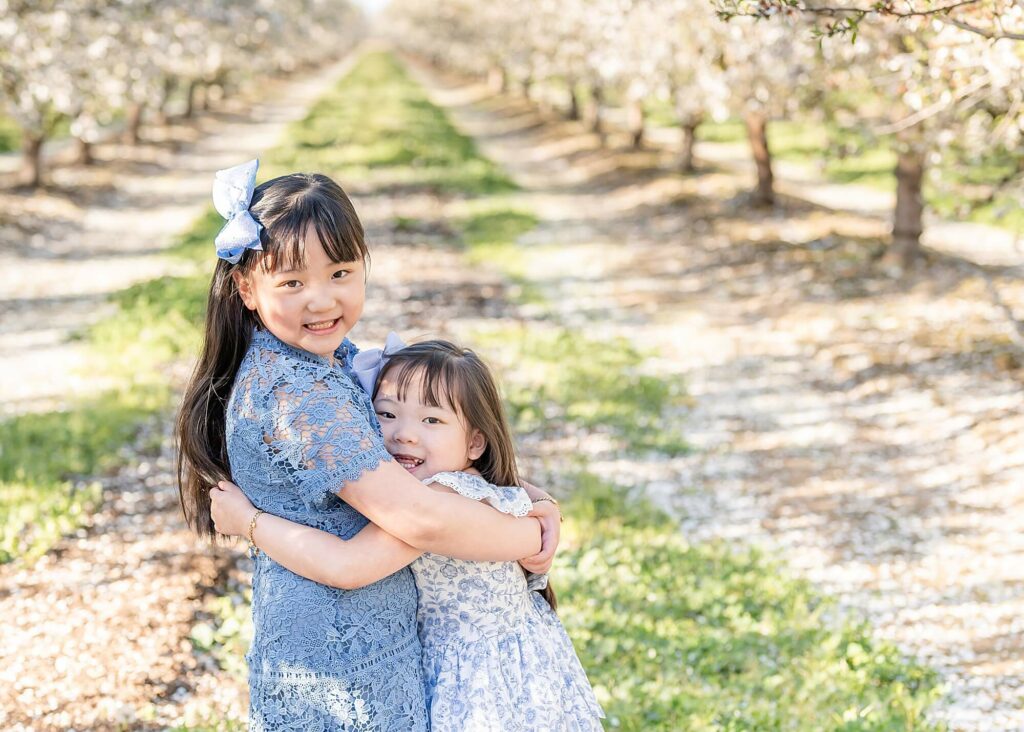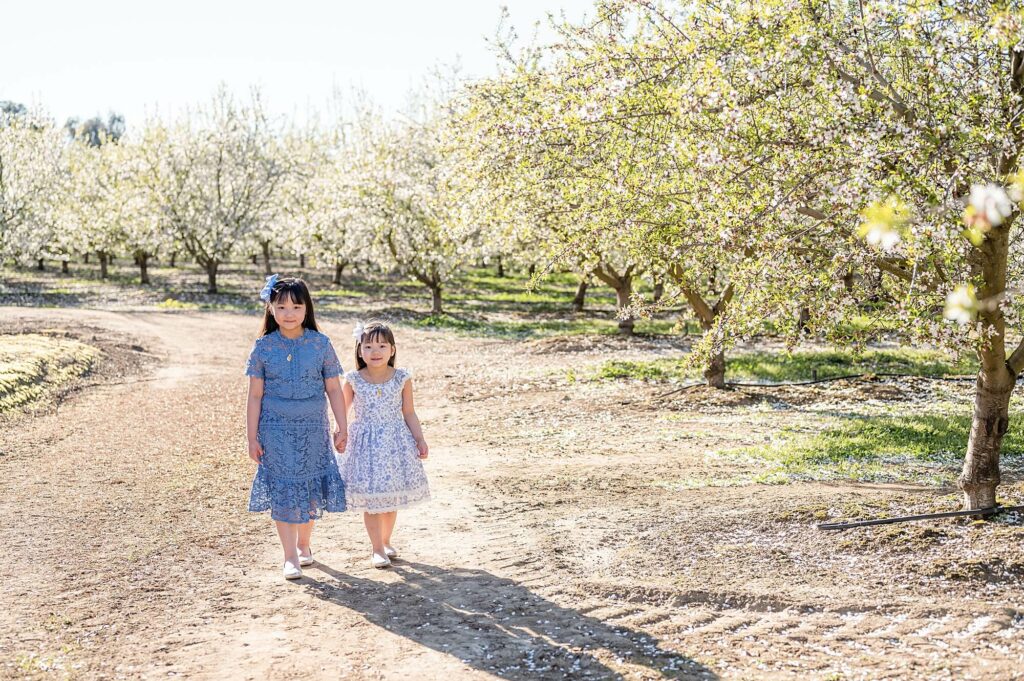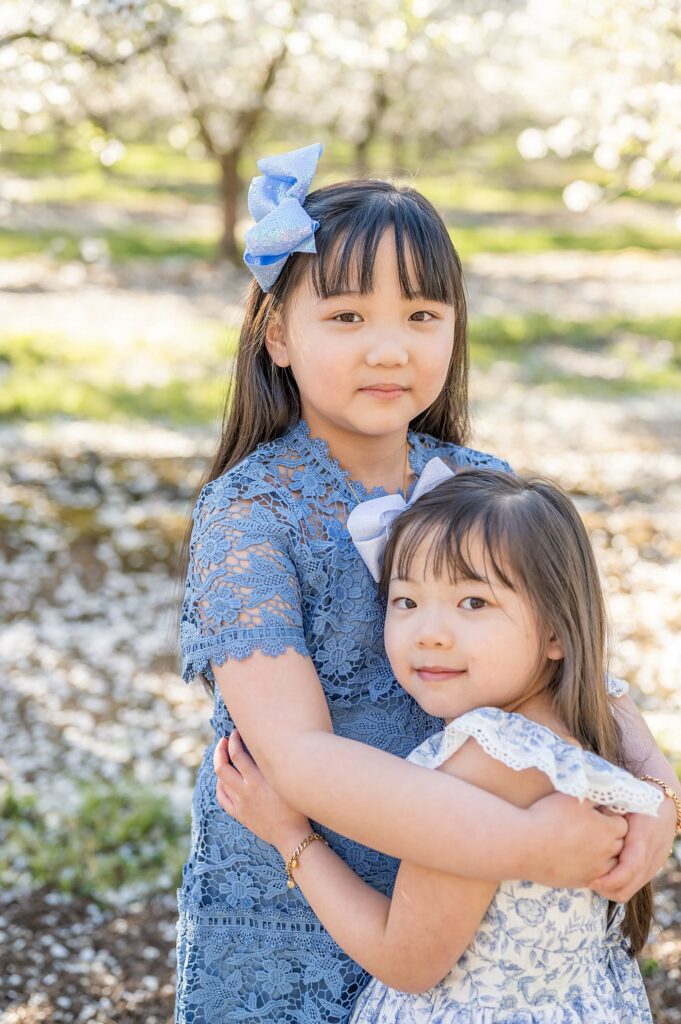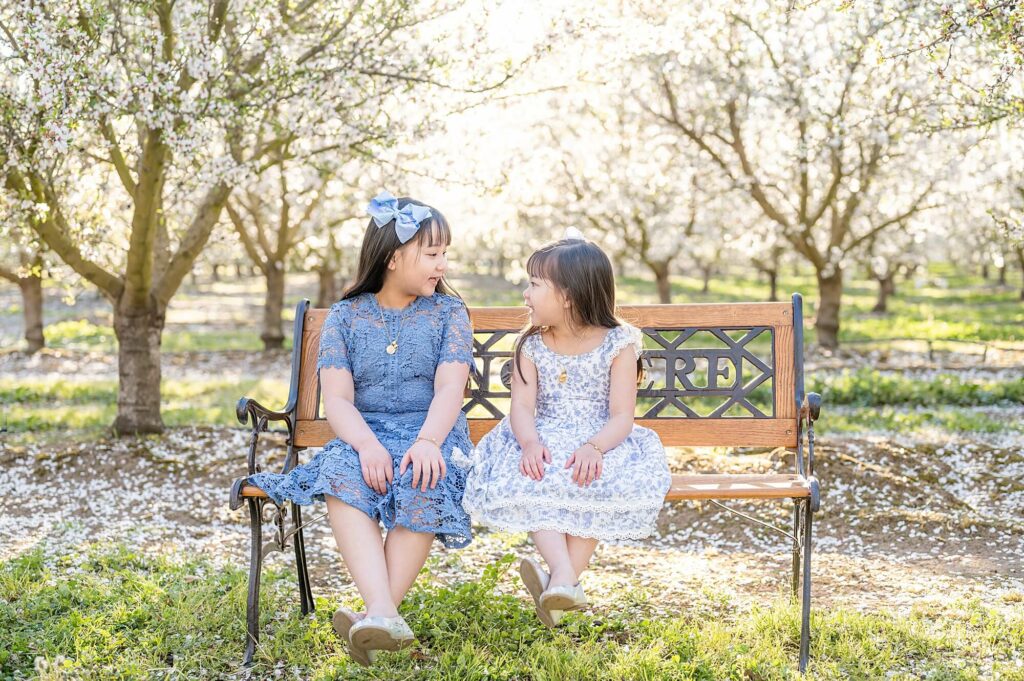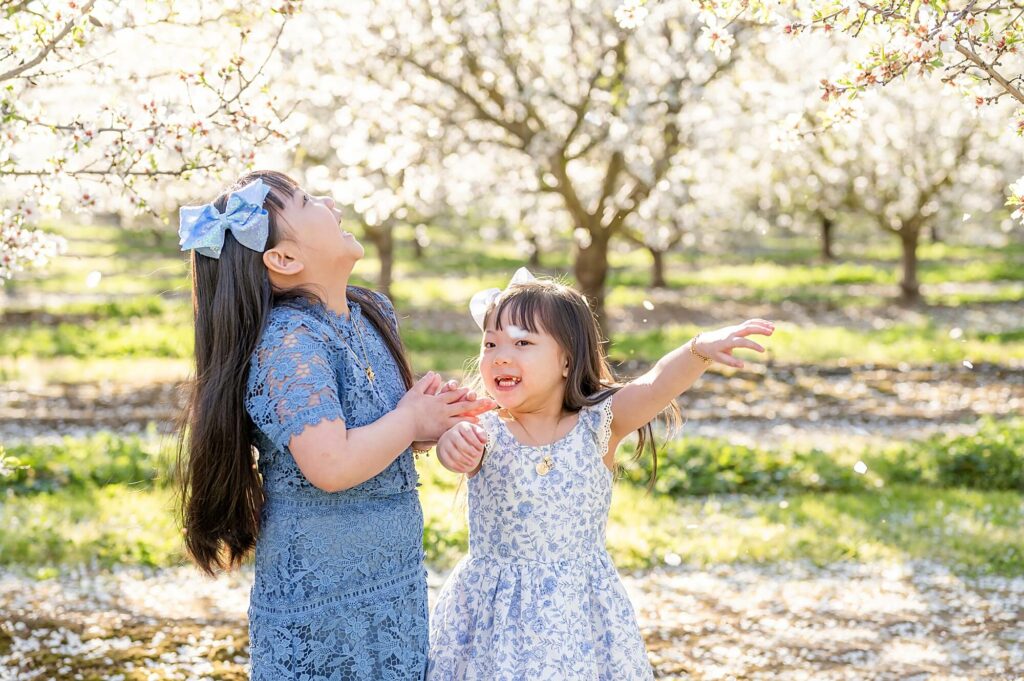 Mom and Me
Like most moms, I am the one taking the photos of my son and my husband or my extended family.  So, I am generally not in many of the photos.  I love giving moms the opportunity to have photos with their kids. If you are a mom who prefers to take photos and not be in them, I encourage you to consider Mom and me sessions or family sessions in general.  What a gift we can give to our kids!  I am sure that when they get older, they would appreciate photos they have with their mom.  I am glad I was able to do these mom and me portraits for Lissa and her girls.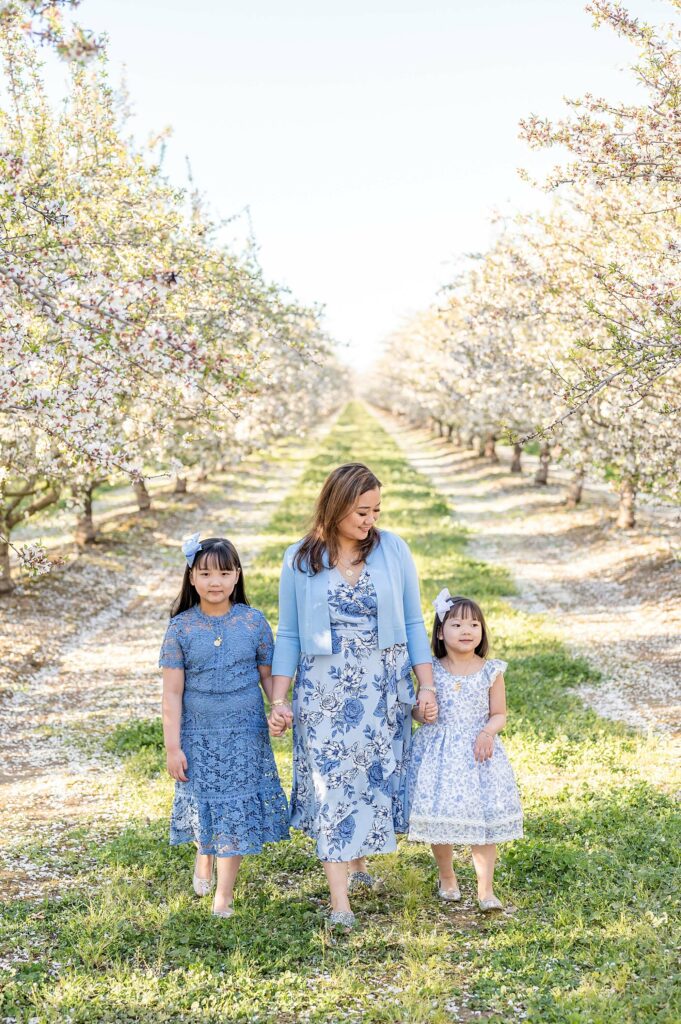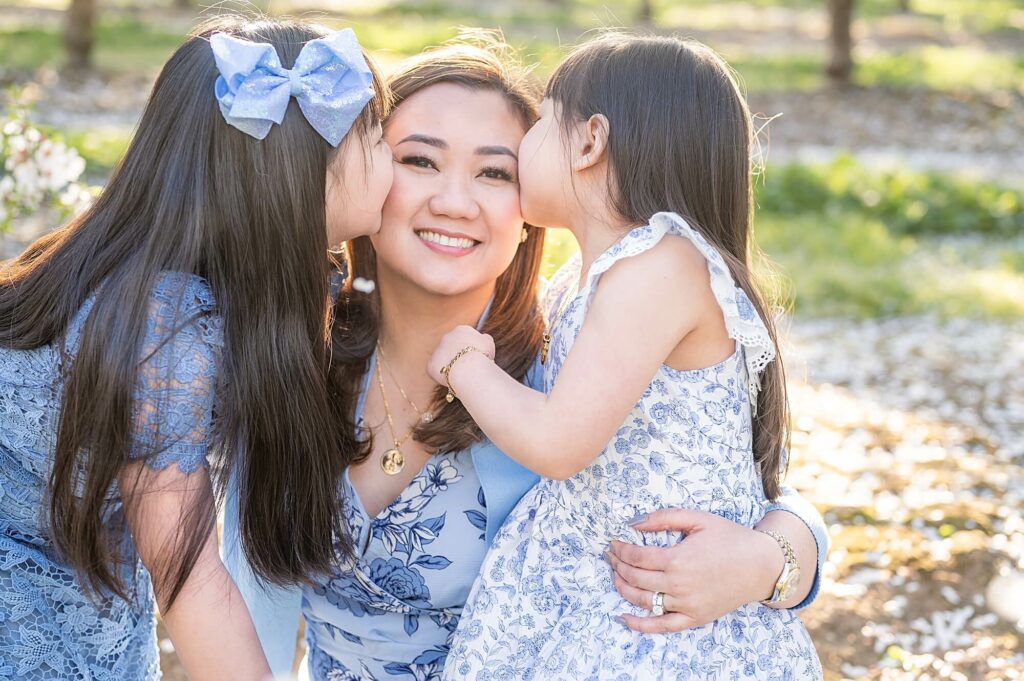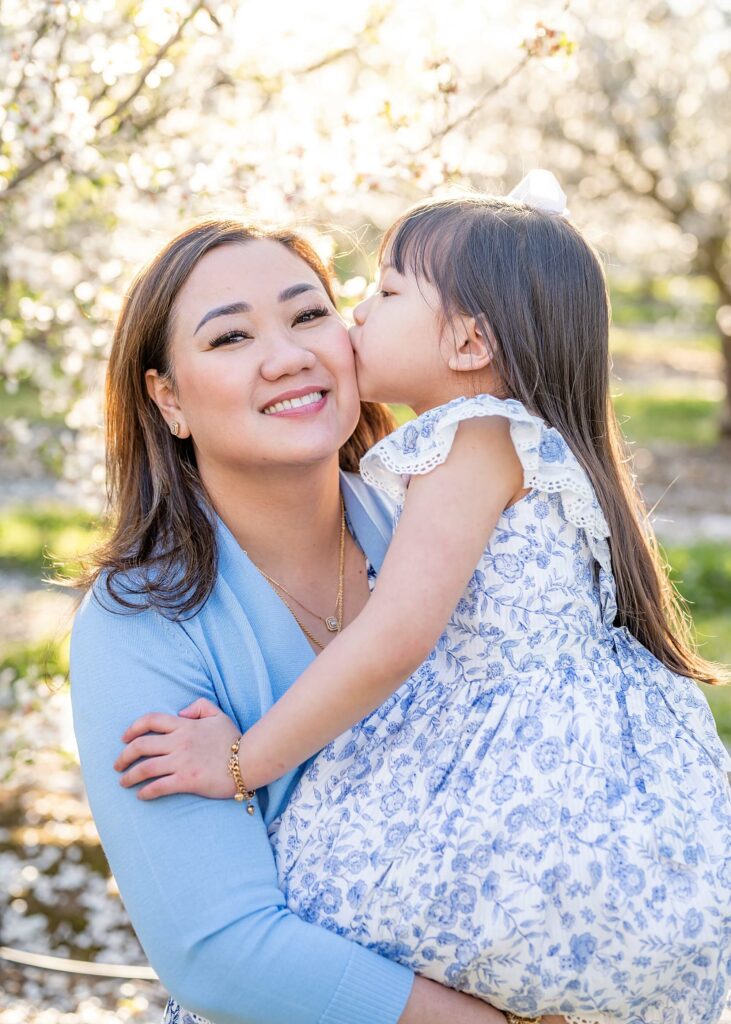 Break Out Sessions
I am always happy when I can do solo portraits of each child.  This gives each child an opportunity to show their personality. I love it that Lissa's girls just played in the almond orchard.  I had a great time capturing their fun!  We were also lucky that they were also able to sneak in an outfit change.  The yellow and white dresses are such a lovely contrast to the greens of the almond orchard.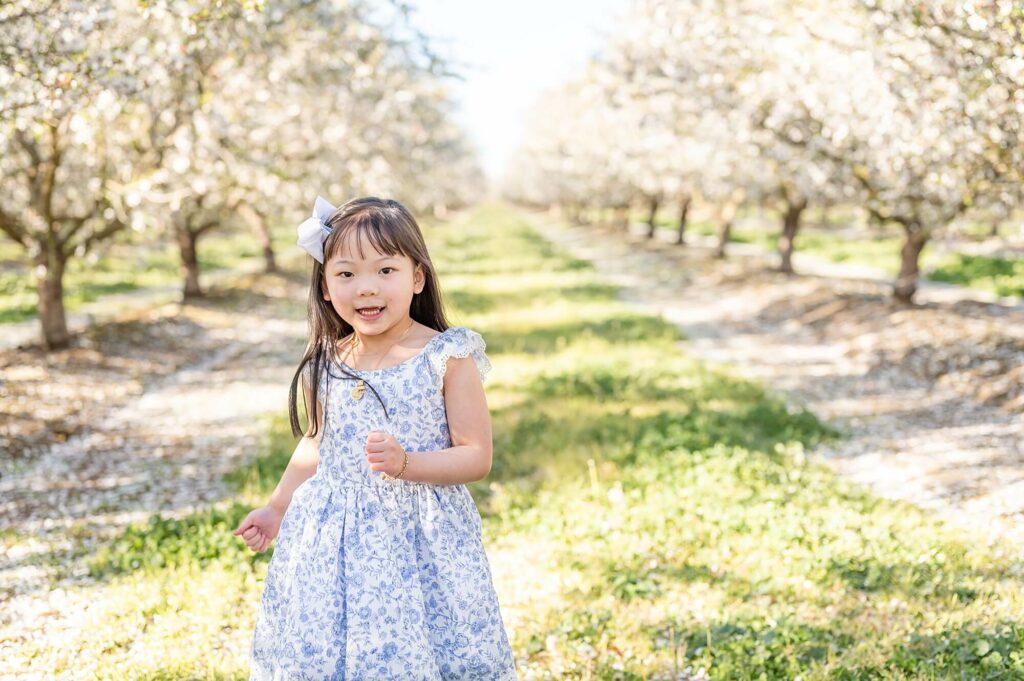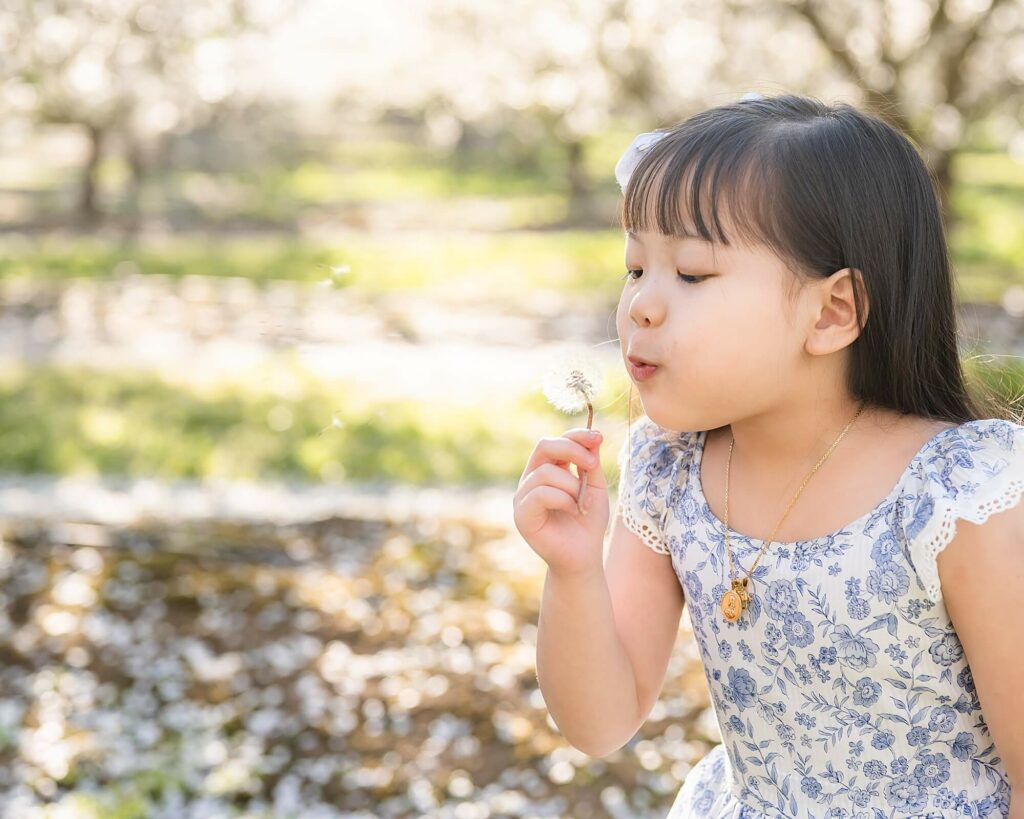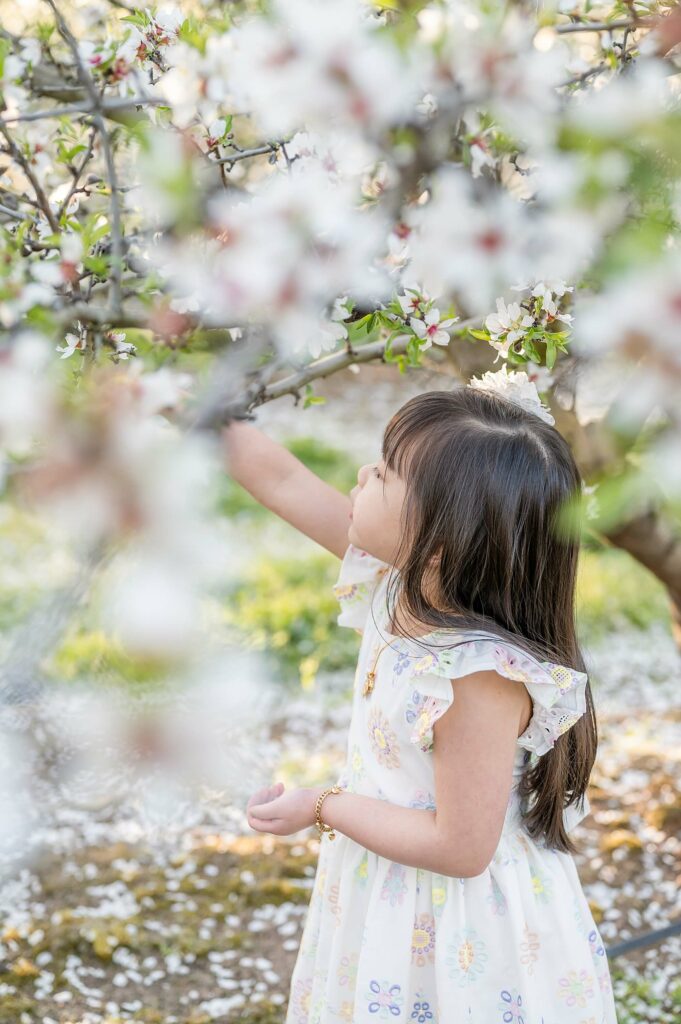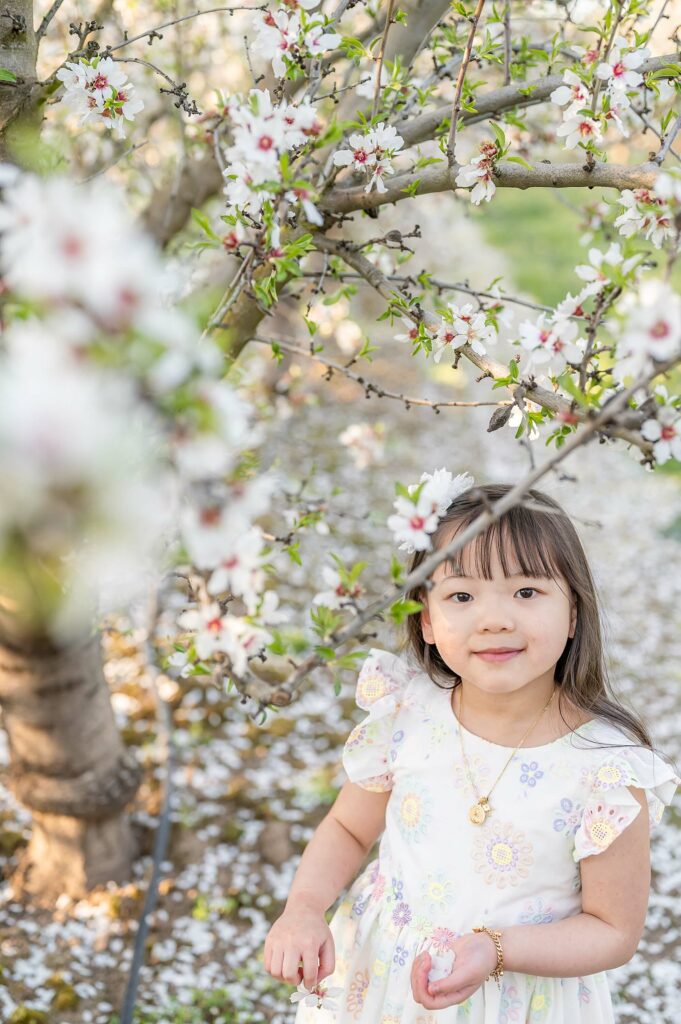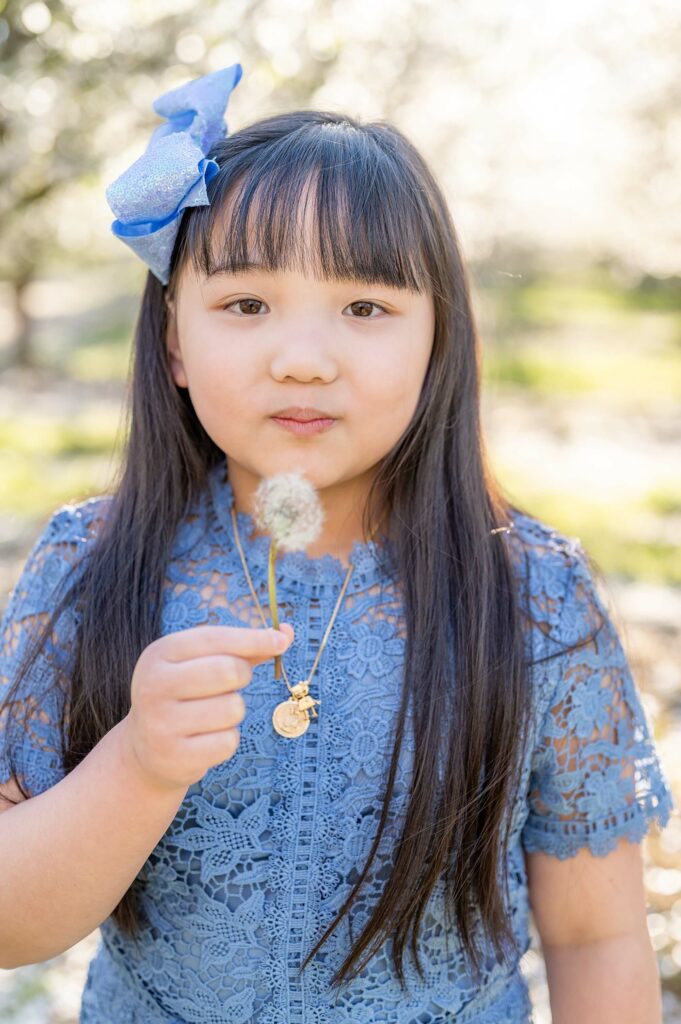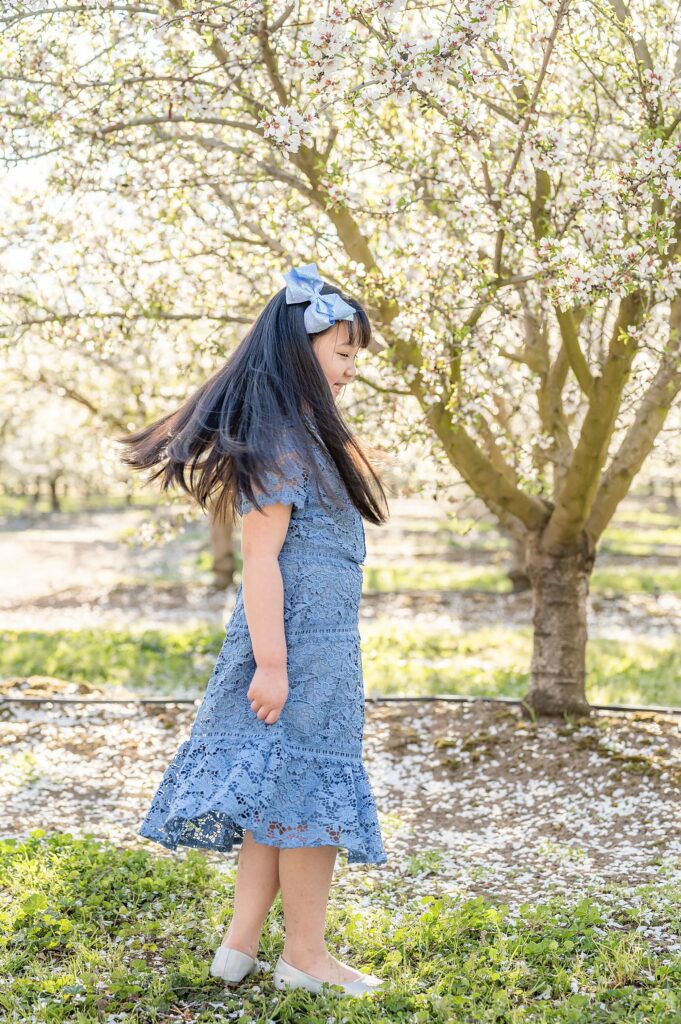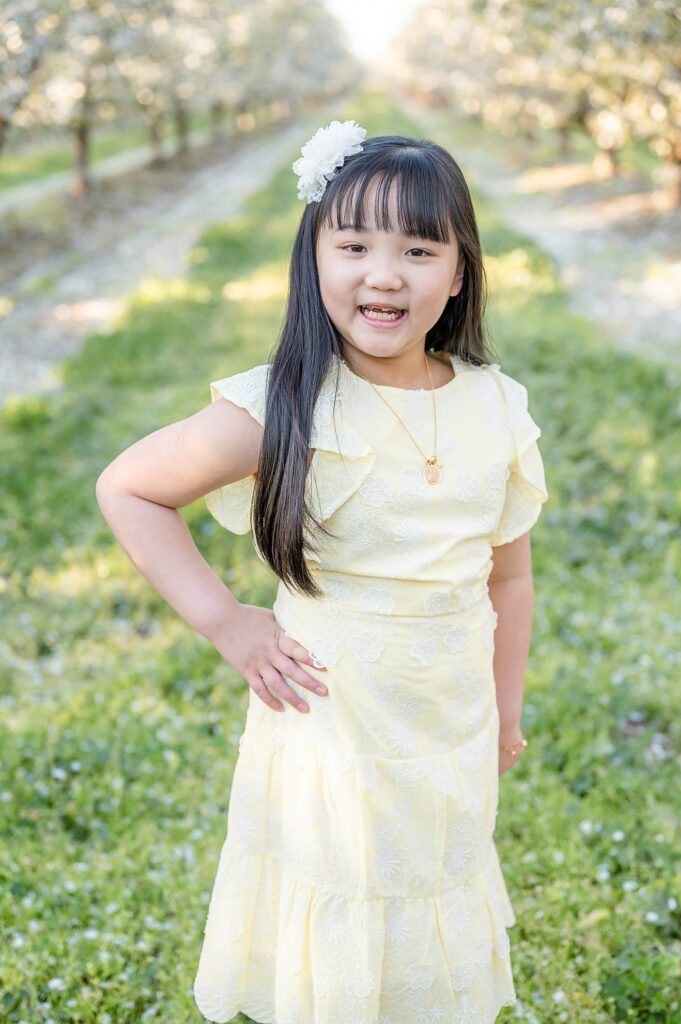 If you want to see more of my work, head on to Gia Chong Photography. Fill out the Contact form if you are ready to book a session with me! If you want to read more blogs like this one, click over to Gia Chong Photography – Blog