/
Birthday Photo Shoot | This Little Cowgirl is 3! | Micke Grove Park – Lodi, CA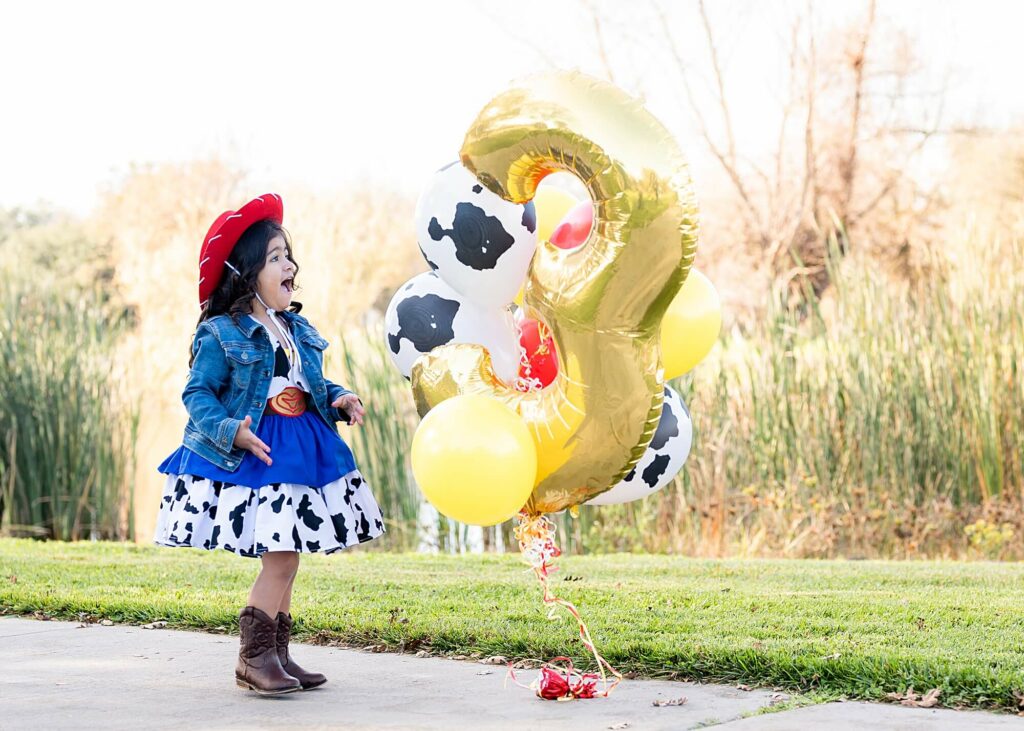 Karisa wanted to do something special for her daughter's 3rd birthday.  Her daughter is heads over heels in love with the Toy Story movies.  So when Karisa asked me to do a Toy Story inspired photo shoot for her daughter, I got really excited!  It is not everyday I get to shoot a theme like this.  Also, this would be the 3rd shoot I had with Karisa and her family in 2021.  I am really honored and grateful for clients like Karisa!   Our December session day was nice and sunny. Micke Grove Park provided a great backdrop!
A Toy Story Inspired Photo Shoot
From the very beginning, Karisa had a clear vision of what type of images she wanted from our shoot.  She wanted photos with fun balloons, her daughter in a cowgirl outfit and a box of toys just like in Toy Story!  The balloons were such a fun prop!  Not only does Karisa's daughter love balloons but Karisa is printing these photos and using them as decor during the actual birthday party!  Aren't these photos adorable? You can just see the joy in this little cowgirl's face.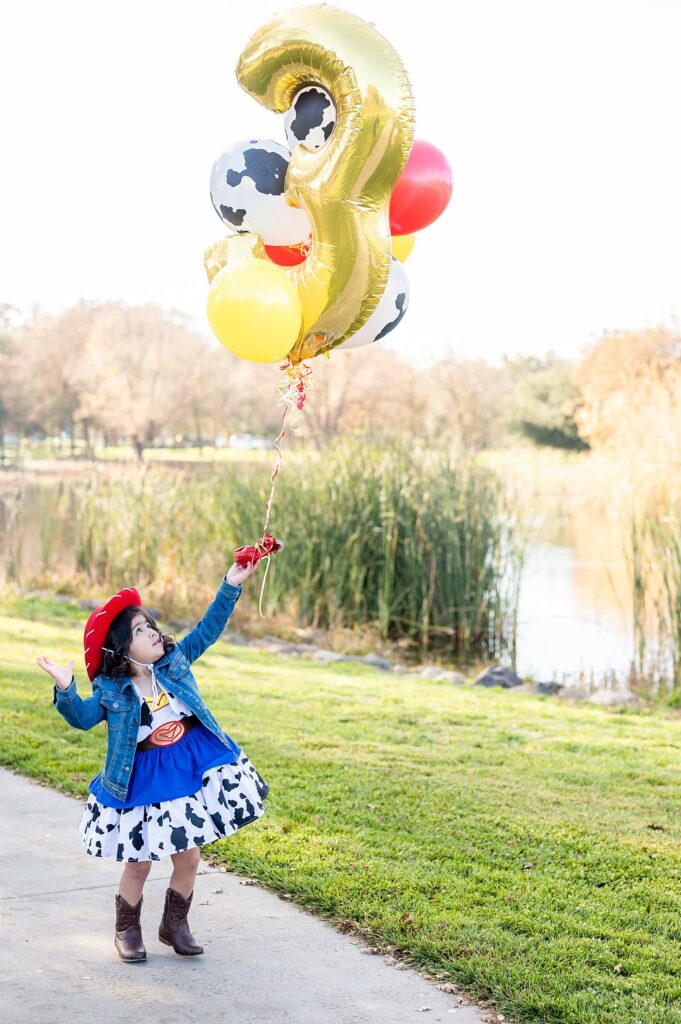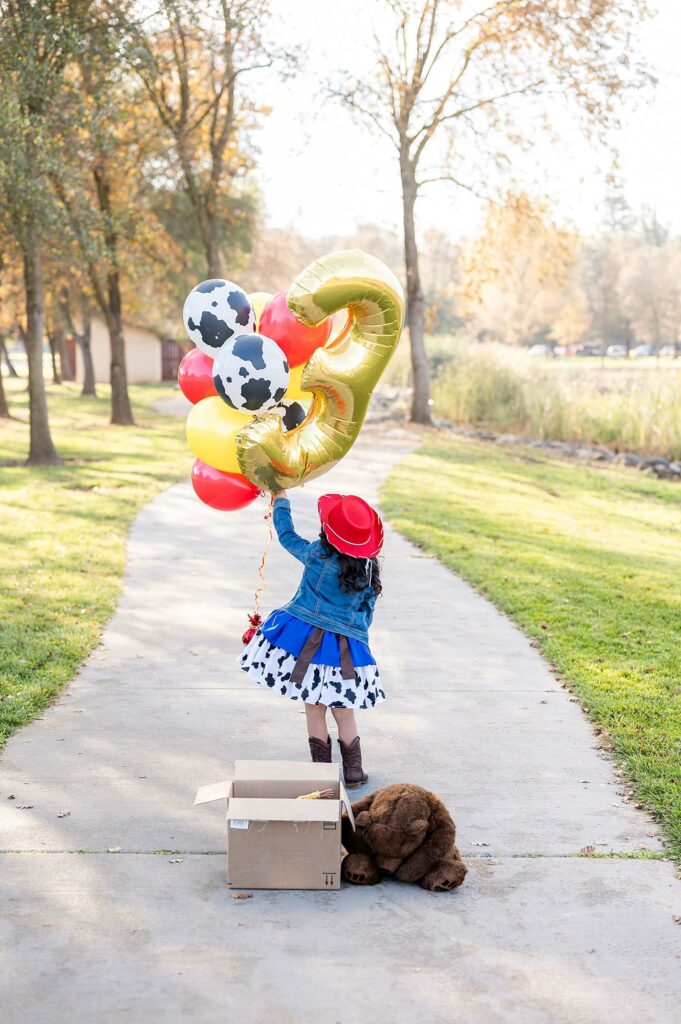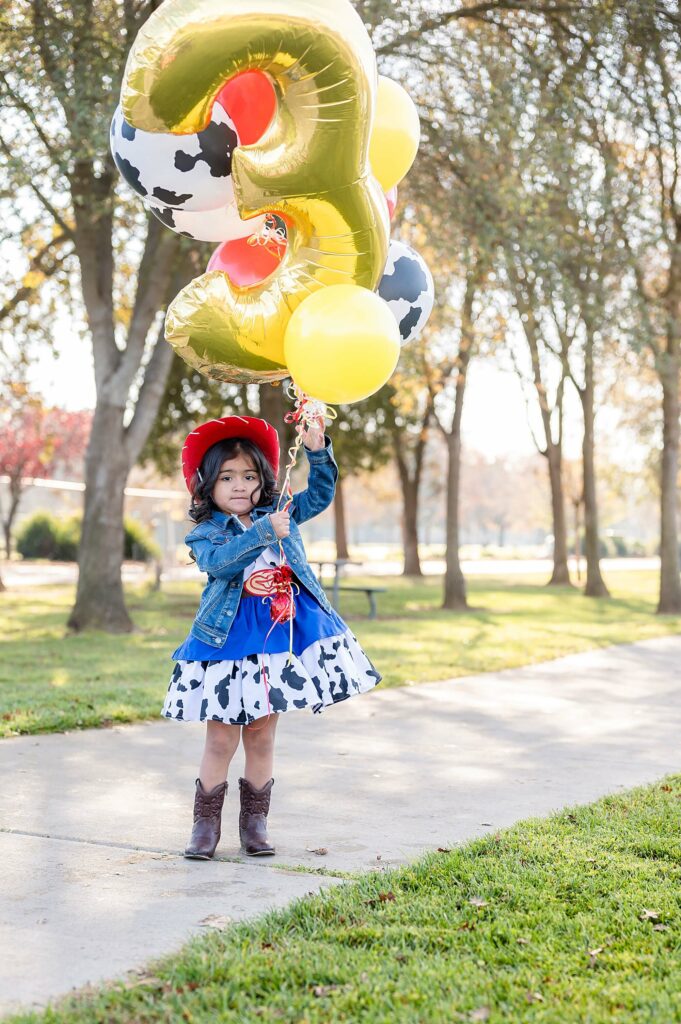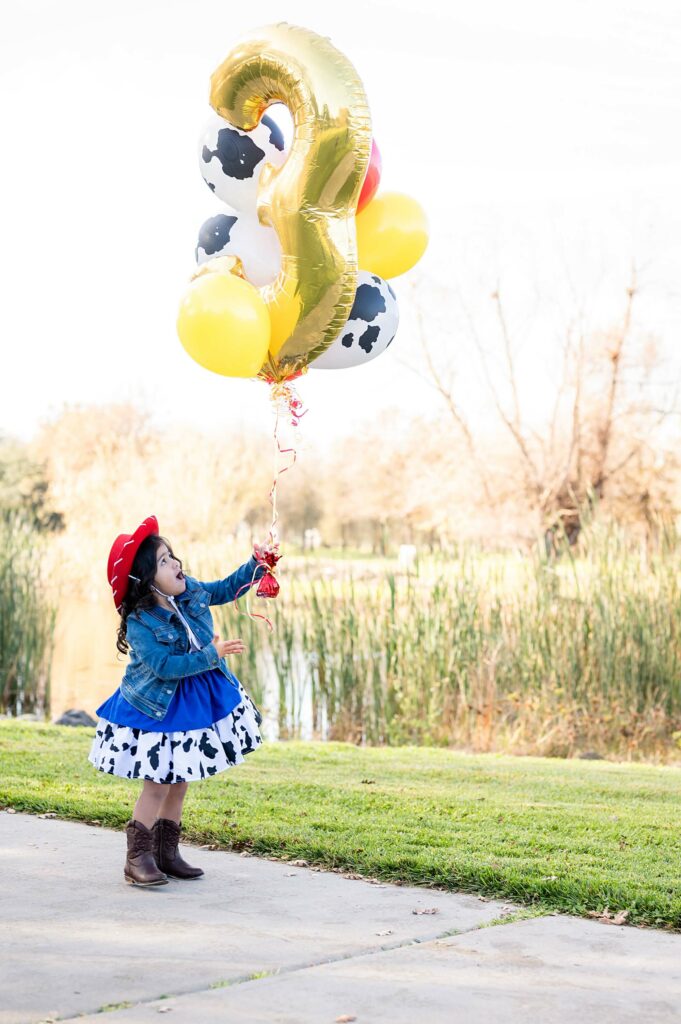 Photos with Woody is a Must!
You can't have a Toy Story inspired birthday photo shoot without toys!  Karisa's daughter loves all her Toy Story toys.  Woody is definitely her favorite out of all of them.  I love how we got so many precious moments with her and Woody!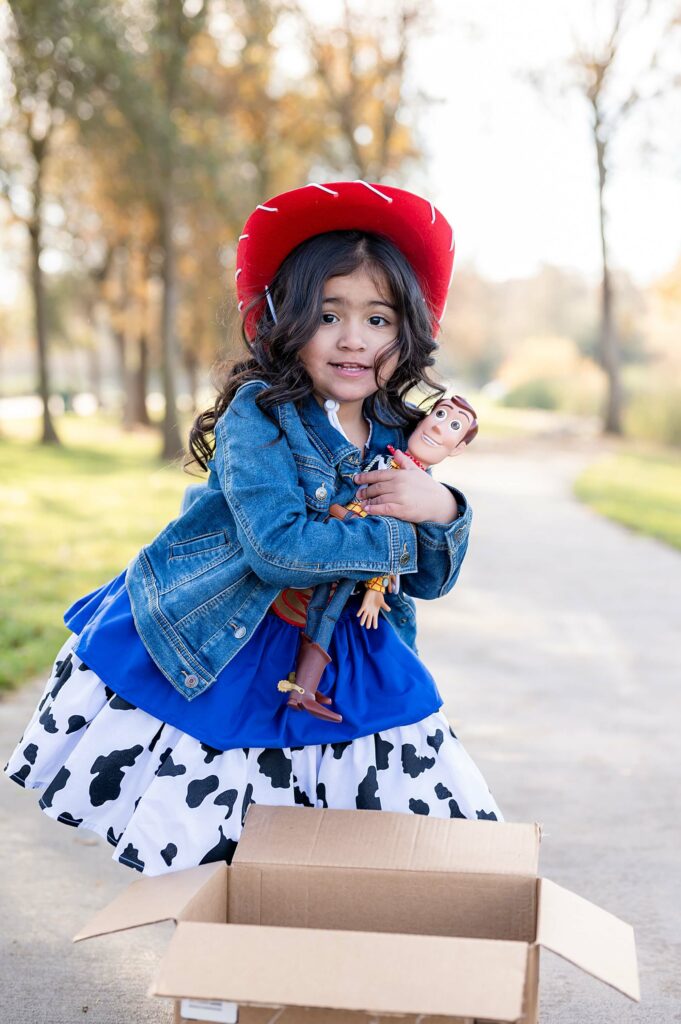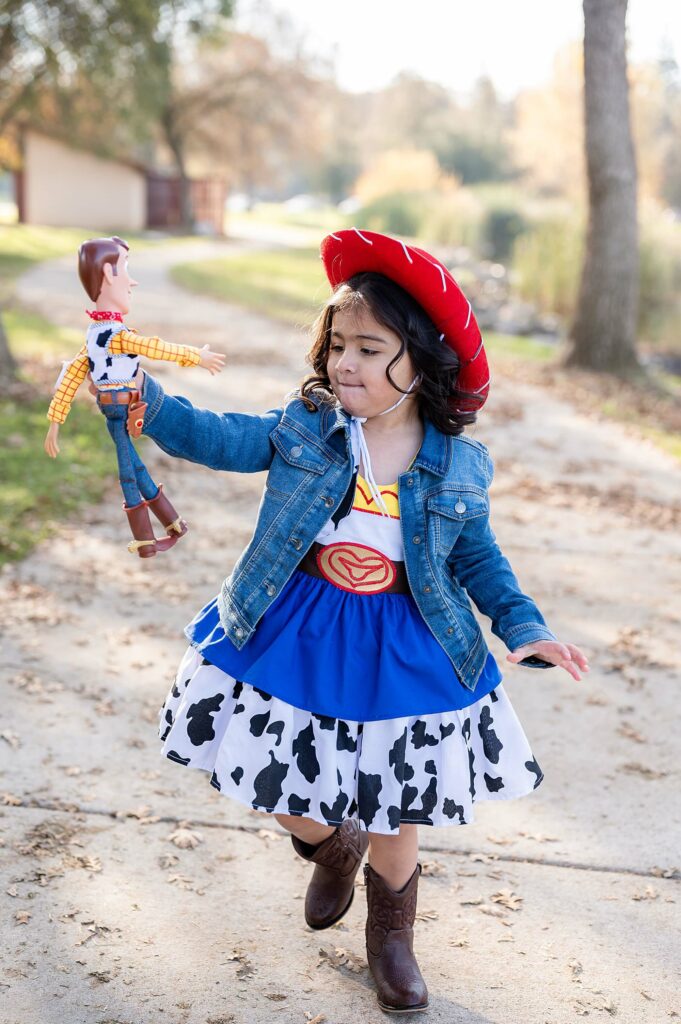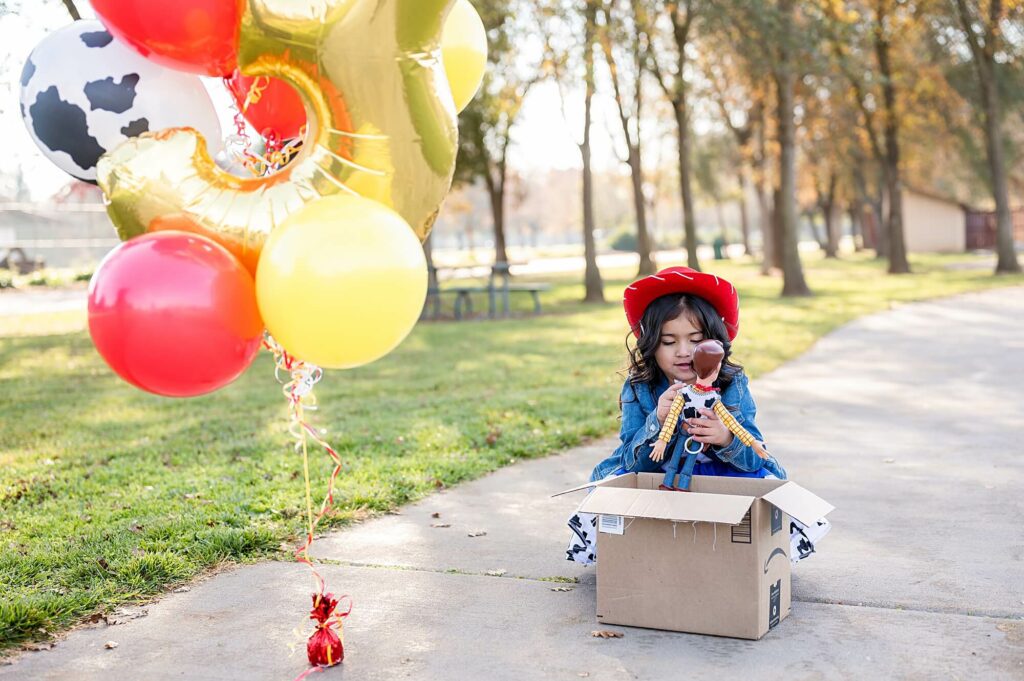 Forky and the Amazon Box
For a Toy Story inspired birthday photo shoot, you have to have photos with a box of toys! It was so cool to see how Karisa's daughter just played and enjoyed herself with her box of toys.  I have to be honest, I only watched until Toy Story 3.  So when Karisa's daughter started playing with Forky (the spork character from Toy Story 4), I actually called him a "spoon".  This is also the first time I did a shoot with an Amazon box as a main prop.  I was joking with Karisa that their Amazon box might be the most photographed ever!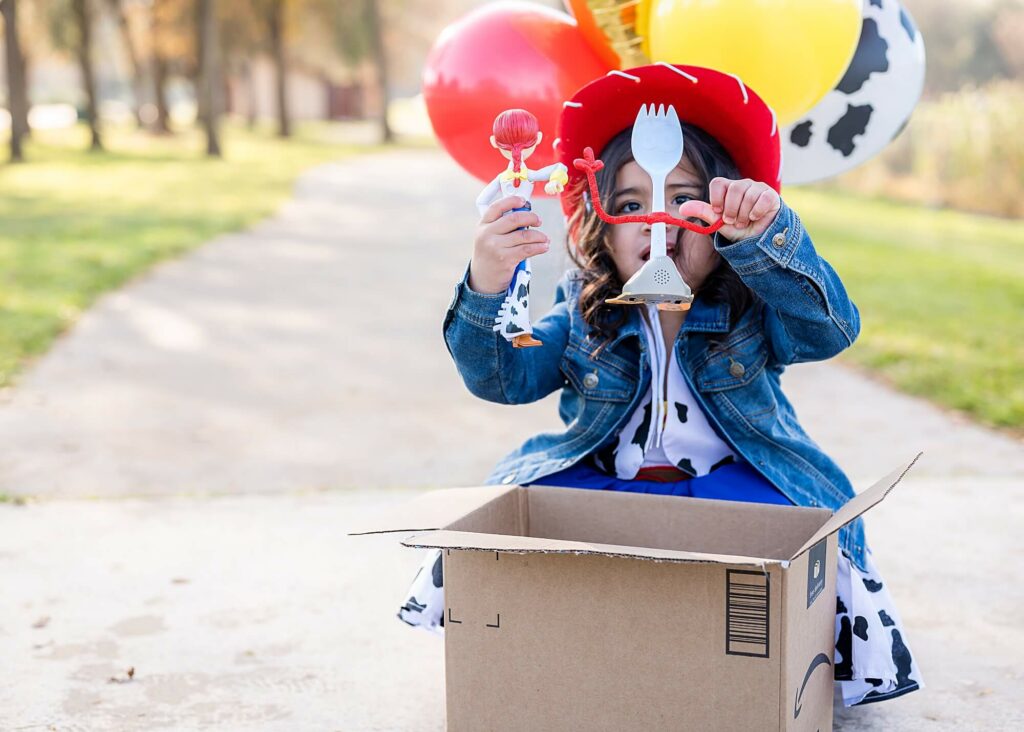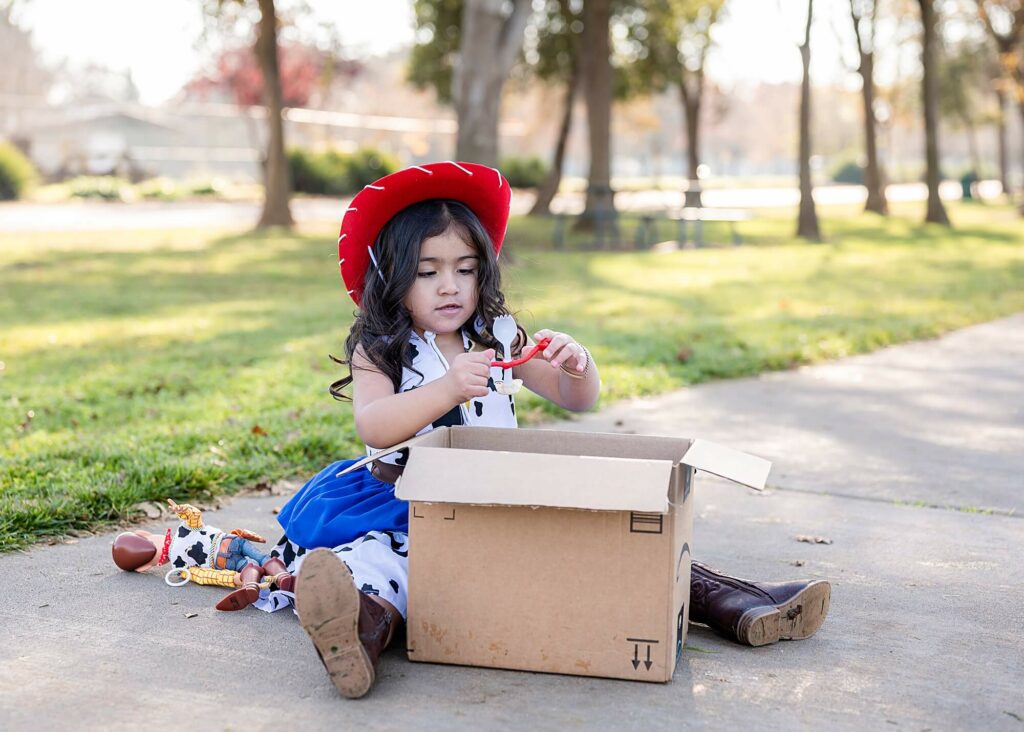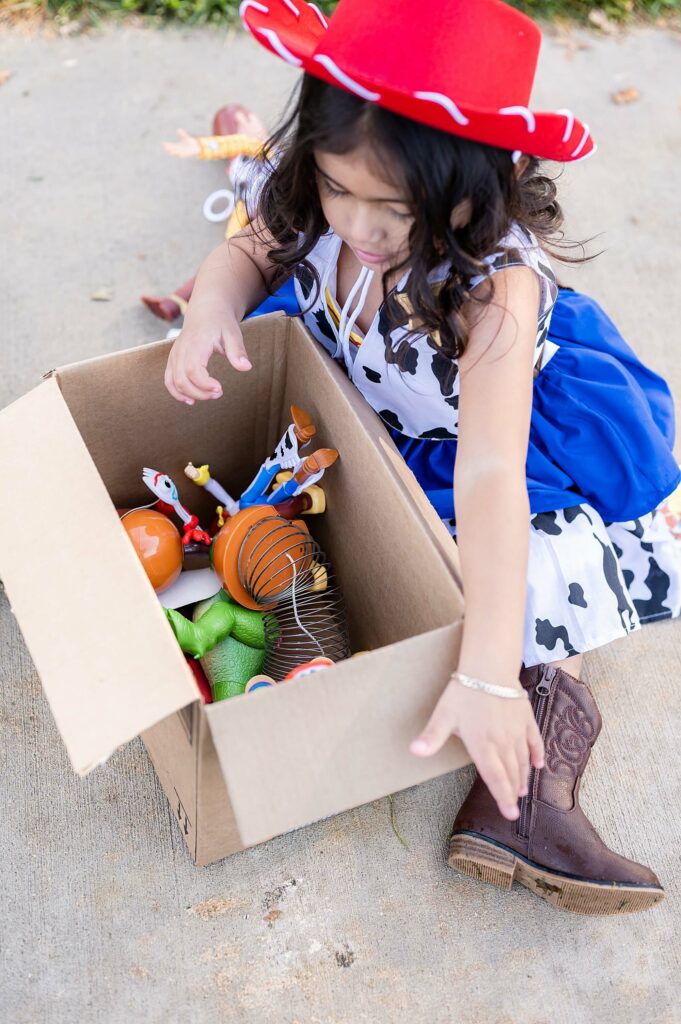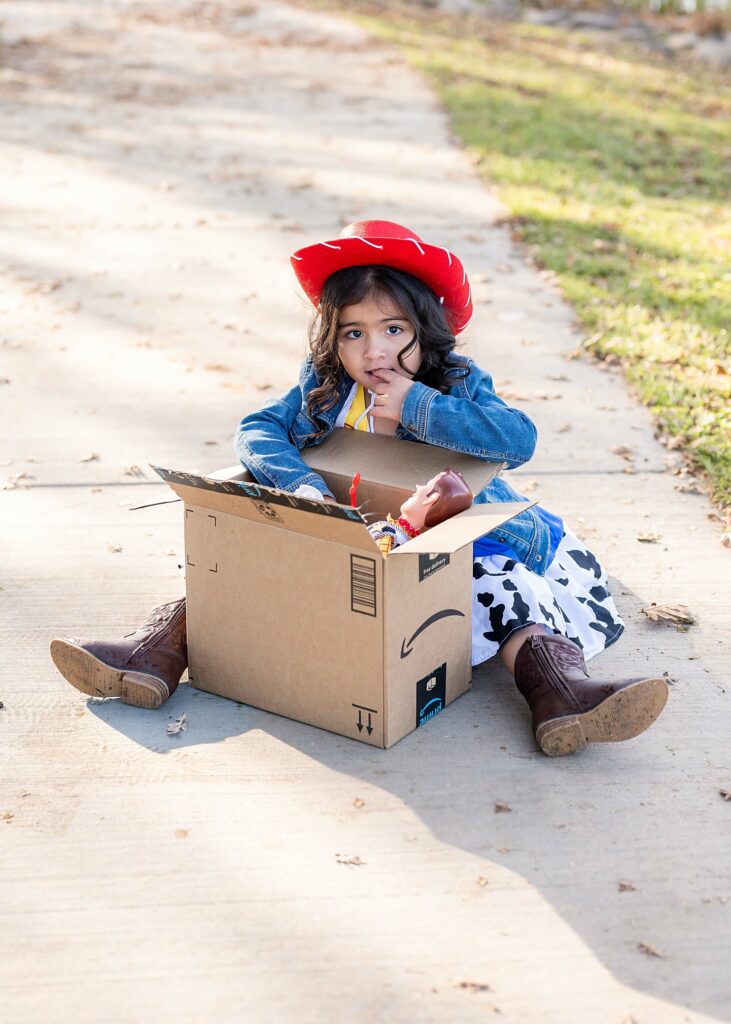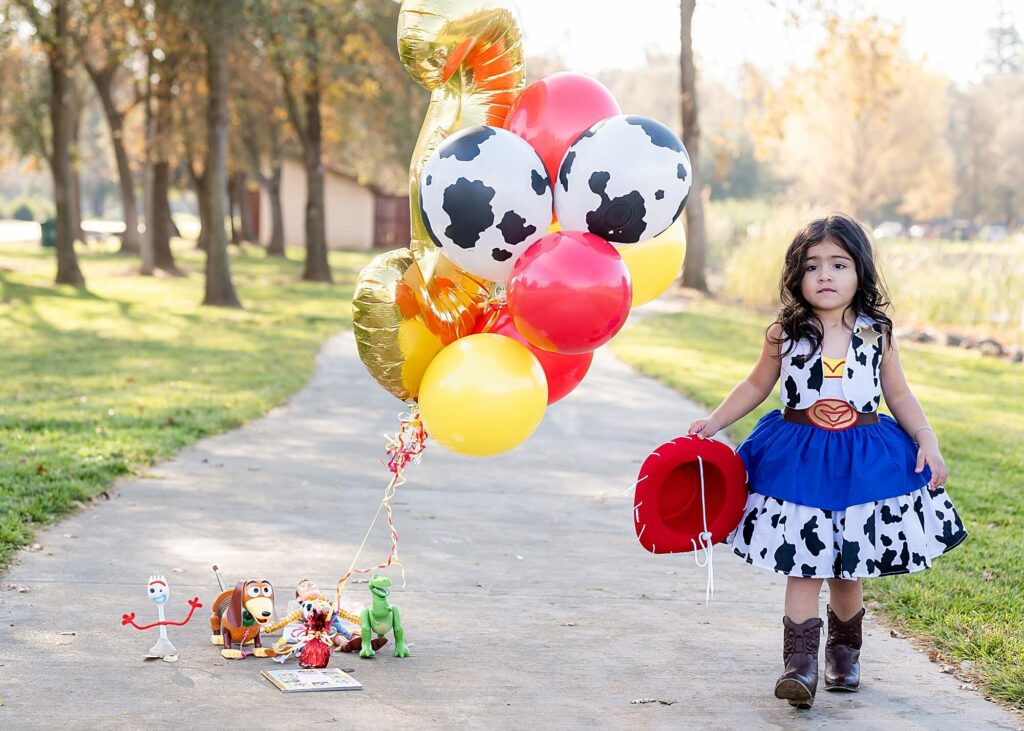 Ending this Toy Story Inspired Session with Family Photos
I am glad we got to incorporate photos of the birthday girl with her mom, grandpa and grandma.  Isn't it awesome that Karisa and her dad wore cowboy boots to be in theme with their birthday girl? I am so blessed to have been apart of the birthday celebration this way! Thank you Karisa for letting me capture these precious moments for you and your family!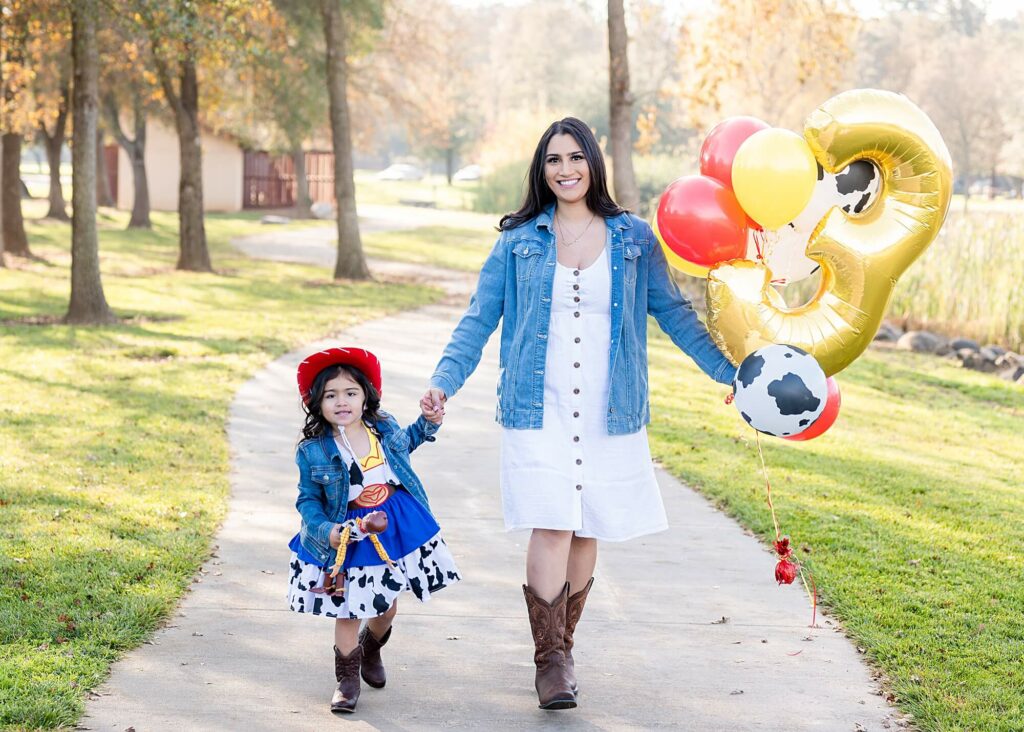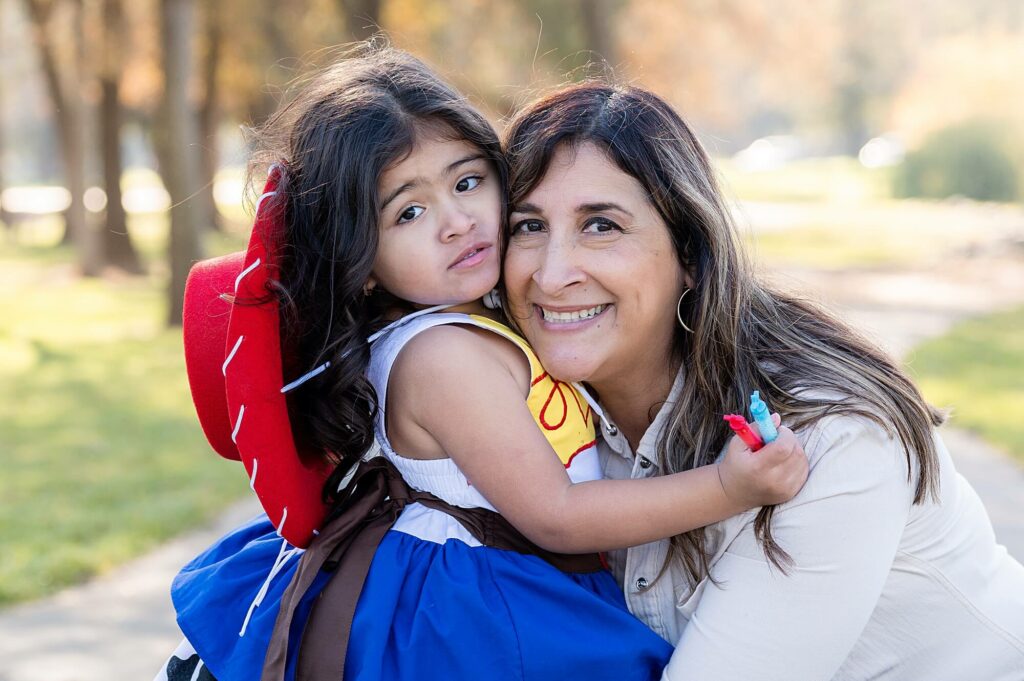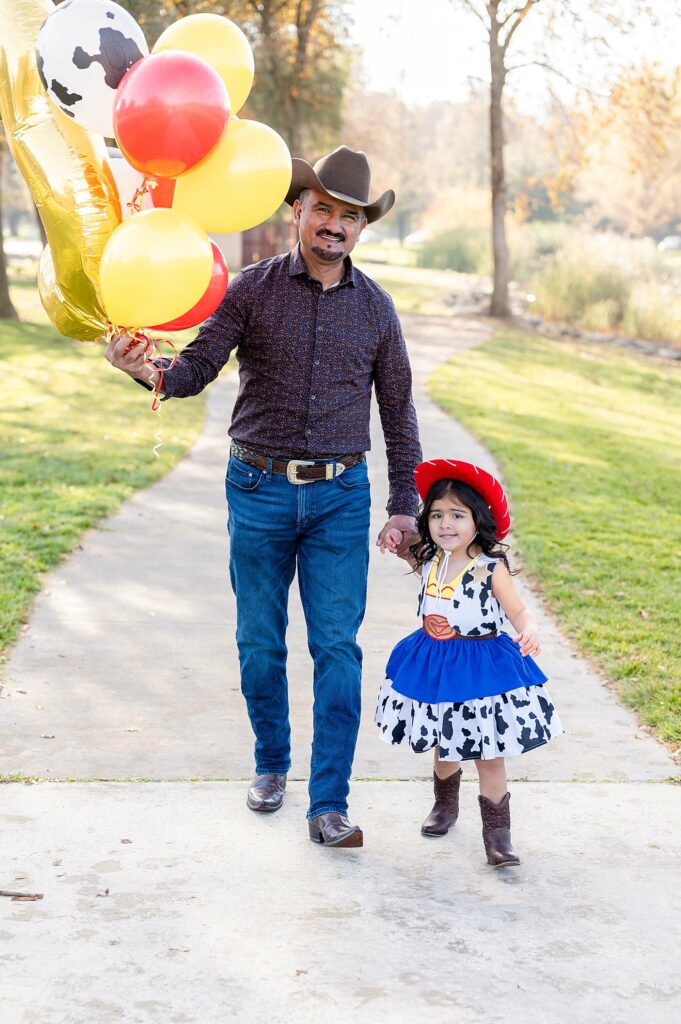 To see more of my work, head on to Gia Chong Photography. Fill out the Contact form if you are ready to book a session with me! If you want to read more blogs like this one, click over to Gia Chong Photography – Blog