/
Extended Family Session | Engaling Family | Golden R Ranch, Stockton CA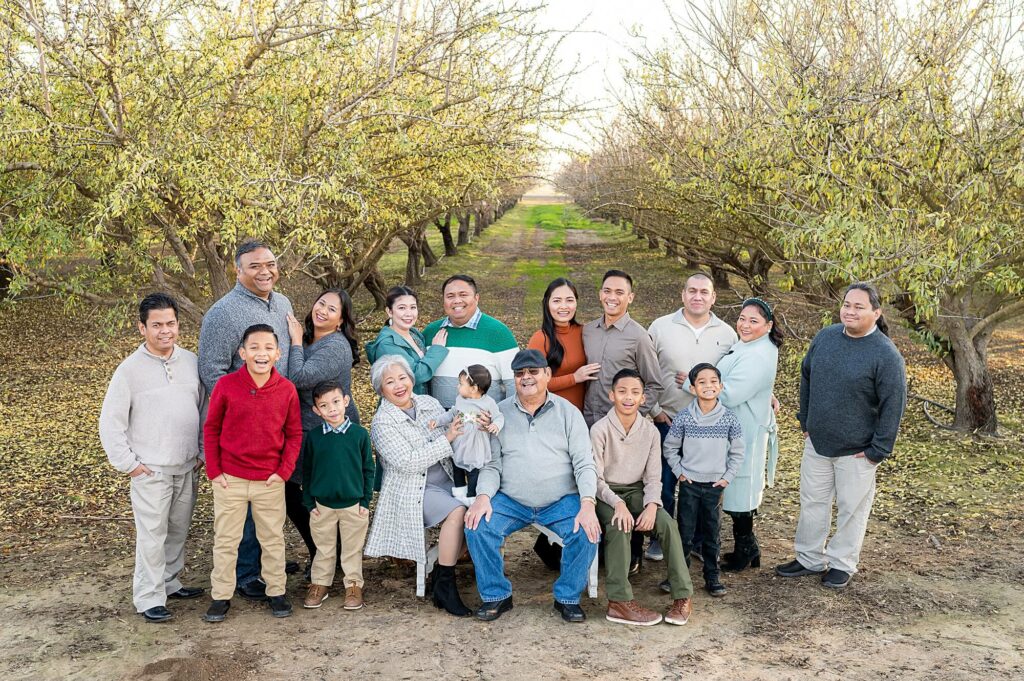 Extended Family Sessions are always a fun and interesting shoot!  This type of session keeps me on my toes because I have to think about a wide range of poses and make sure everyone is engaged. The Engaling clan was the largest family I photographed this year with 17 family members.  What an honor to photograph and celebrate three generations!
Extended Family Poses
The almond orchard in the winter at Golden R Ranch in Stockton, California was a lovely backdrop for our extended family session.  We had the space to explore different poses I had in mind for the Engaling clan.  We did the largest family "walking together" pose I have ever photographed.  They were game to walk several times to make sure I had all 17 people looking at the camera at the same time!   We even got the baby to look at the camera!  The grandkids were champs with following directions and being patient. Everyone had a great time with the fun poses we did like "everyone cheer" and "married couples kiss!"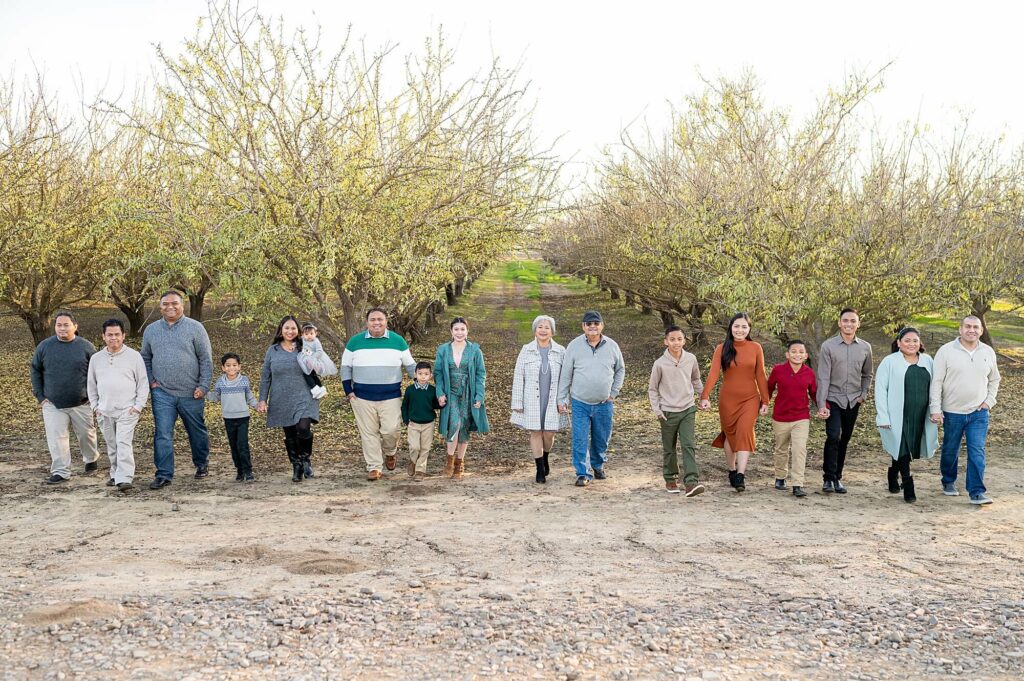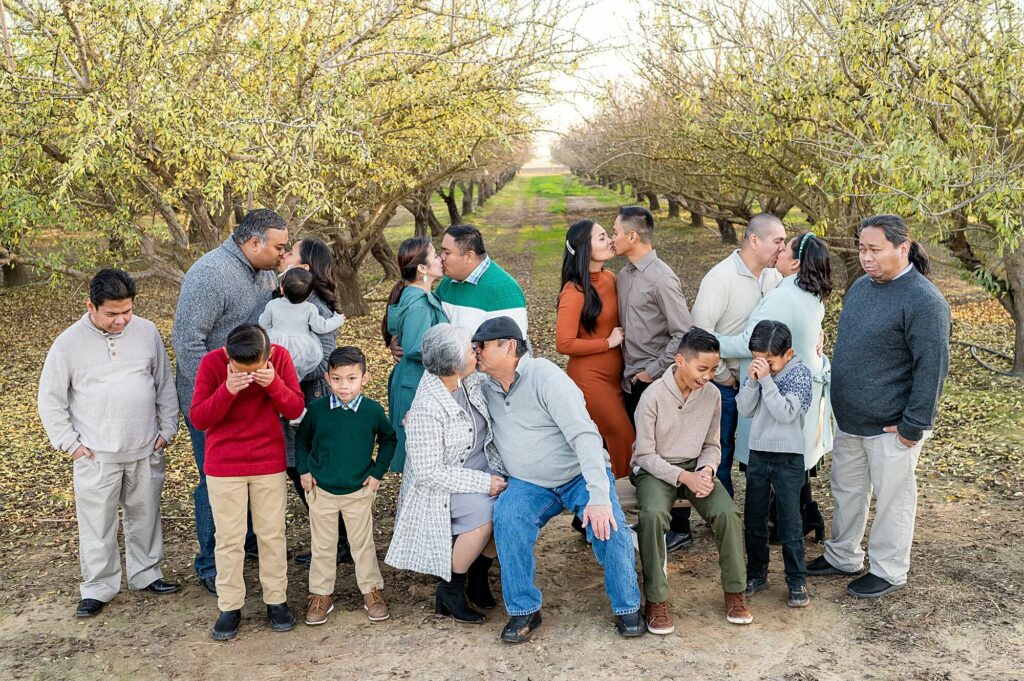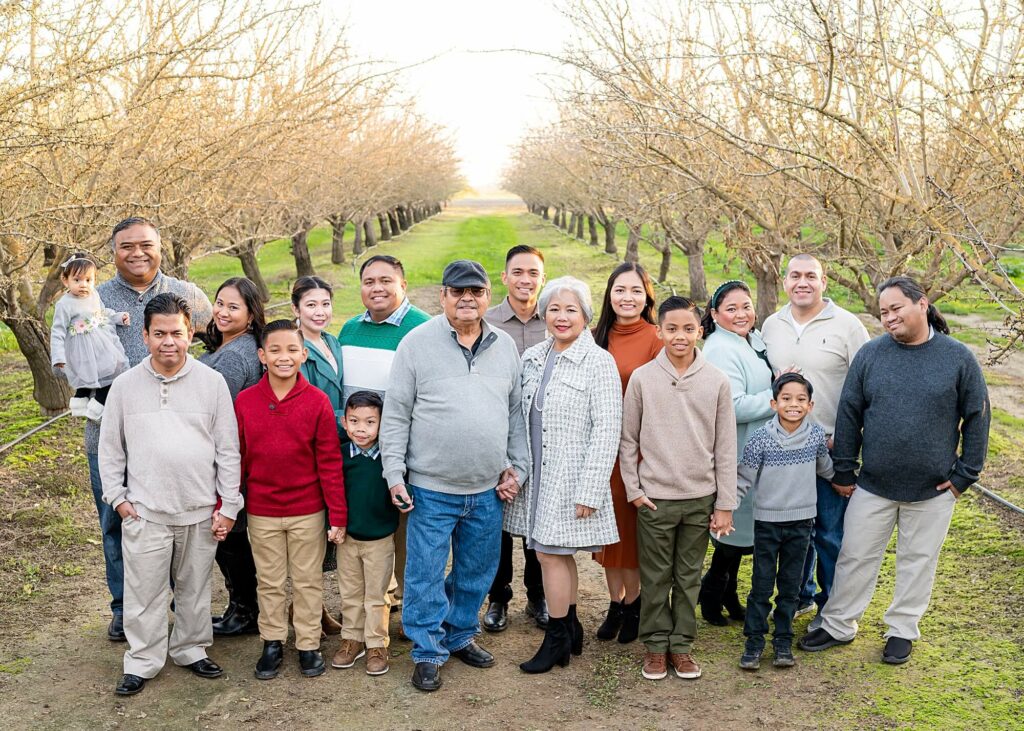 Built in Mini Sessions
Our extended family session was scheduled for 2 hours.   This gave me enough time to photograph the big group and do mini sessions with each smaller unit.  These built in mini sessions give the family's final gallery a lot of variation.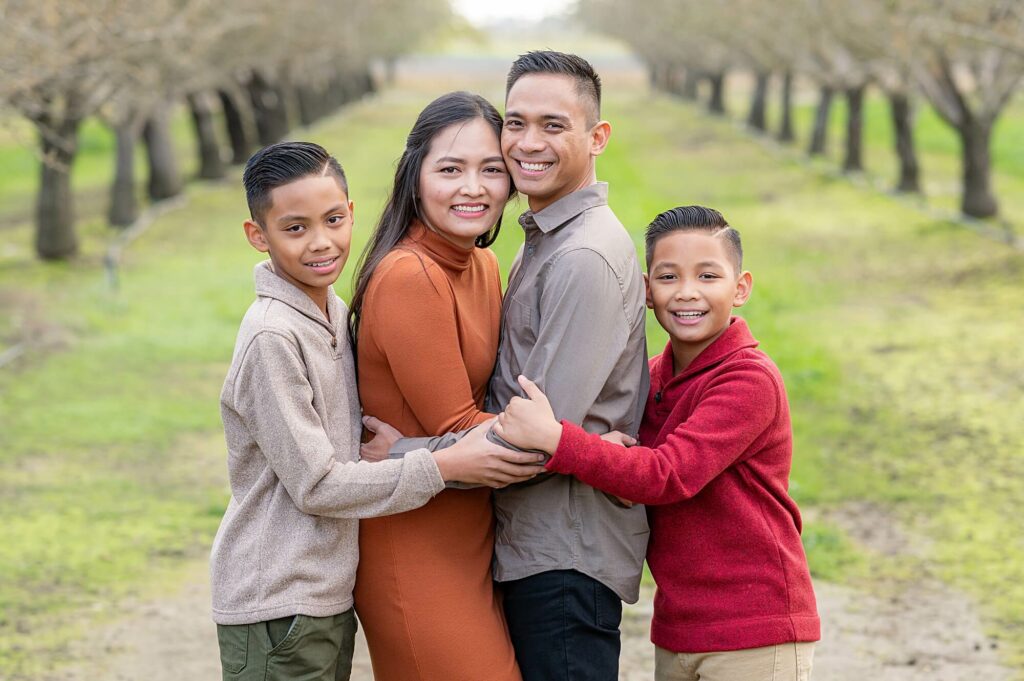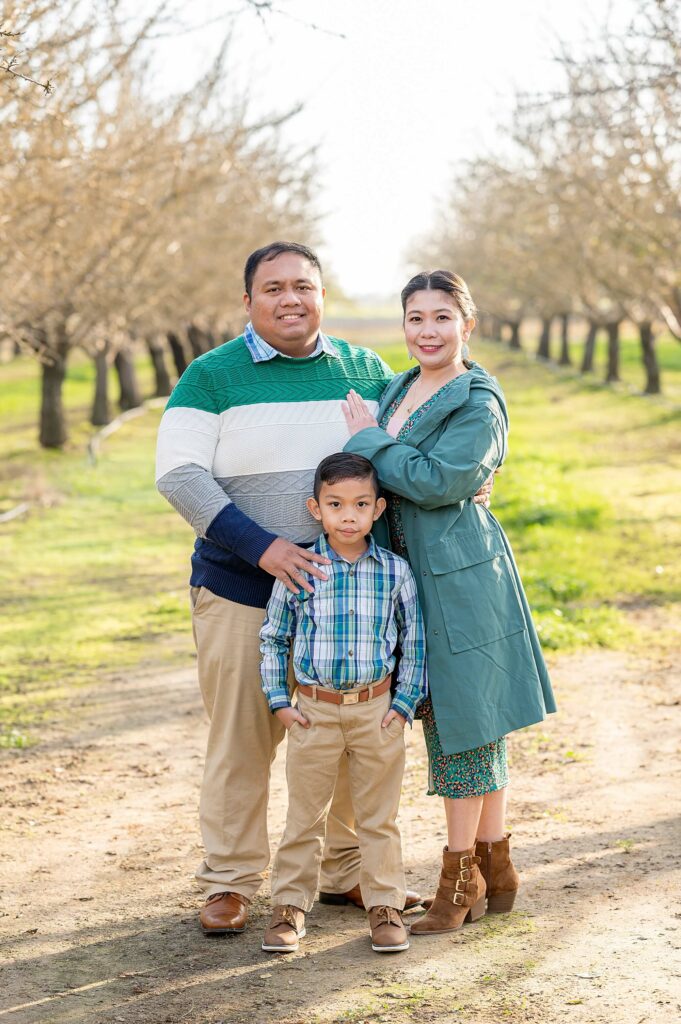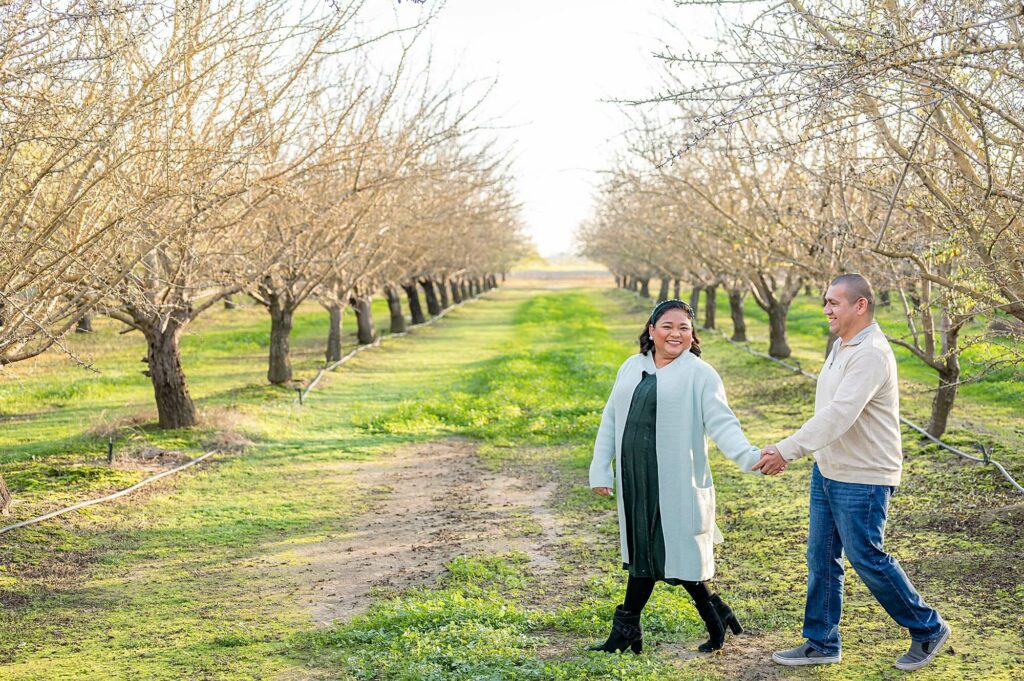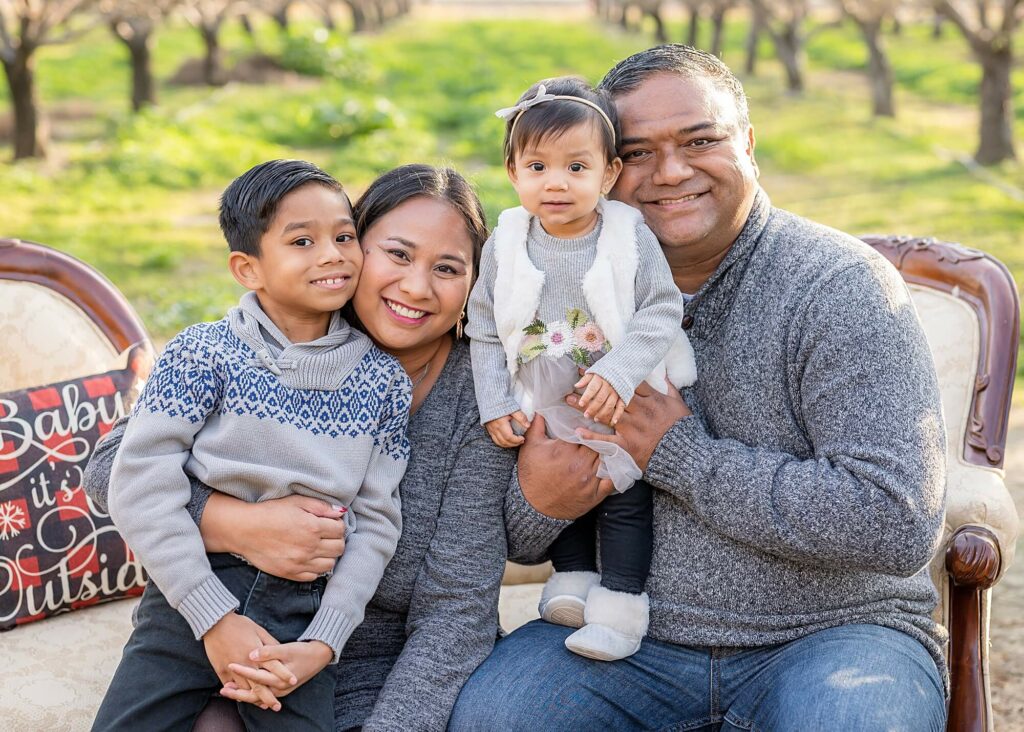 Photographing Grandkids During Extended Family Sessions
I love it when I can highlight the grandkids during an extended family session.  The Engaling kids were listening and posing champs!  I love it when I get to highlight their personalities and relationships with their siblings and cousins!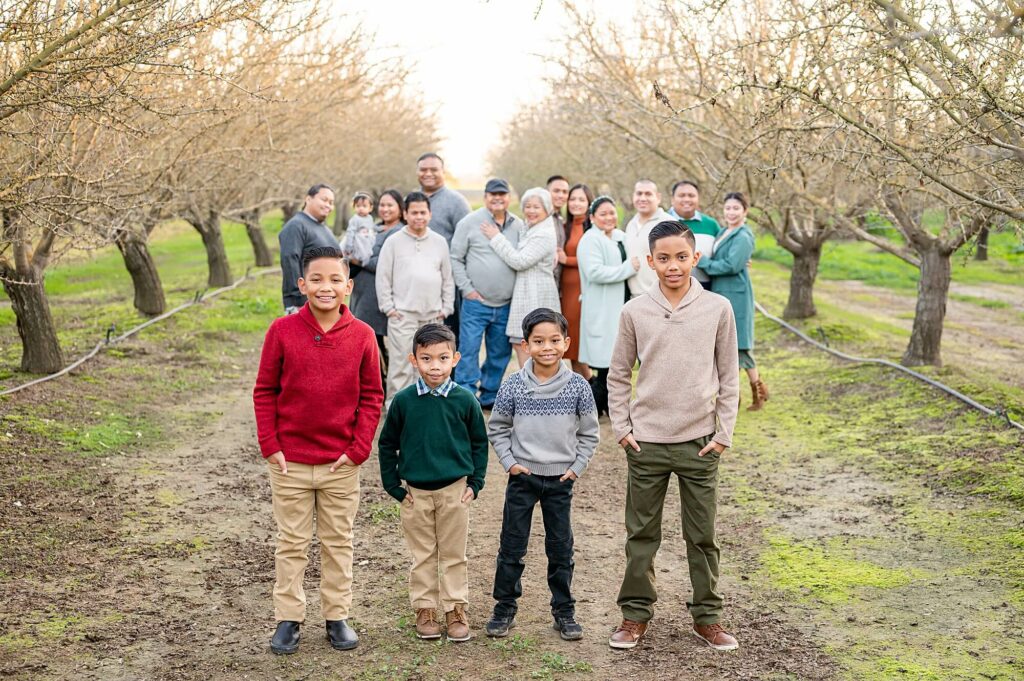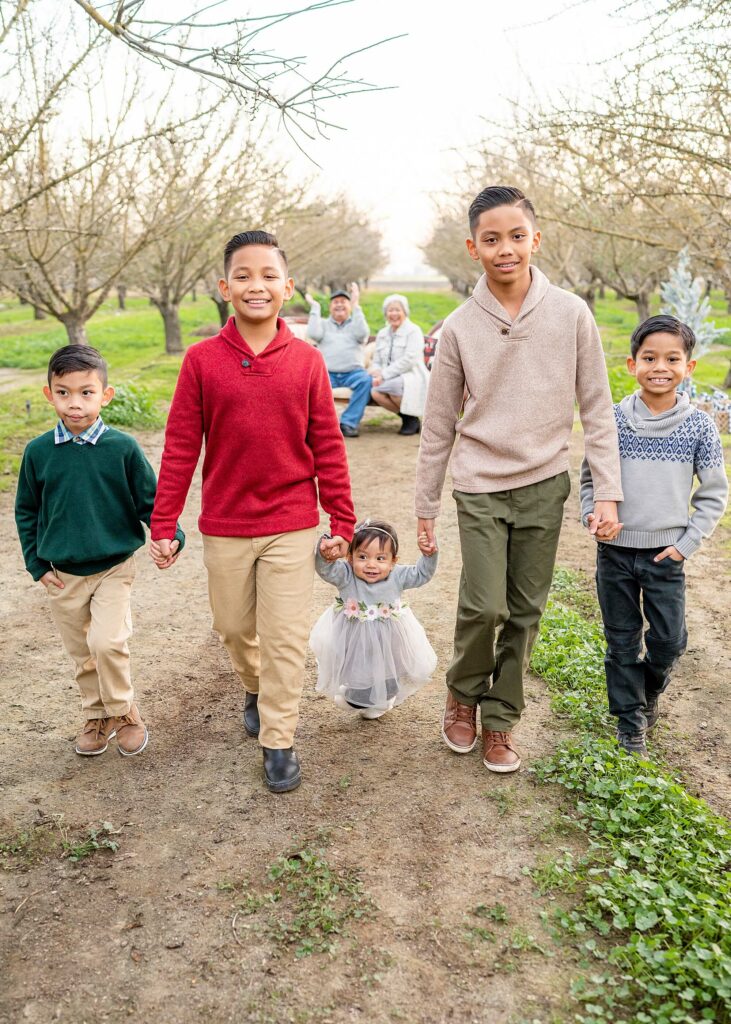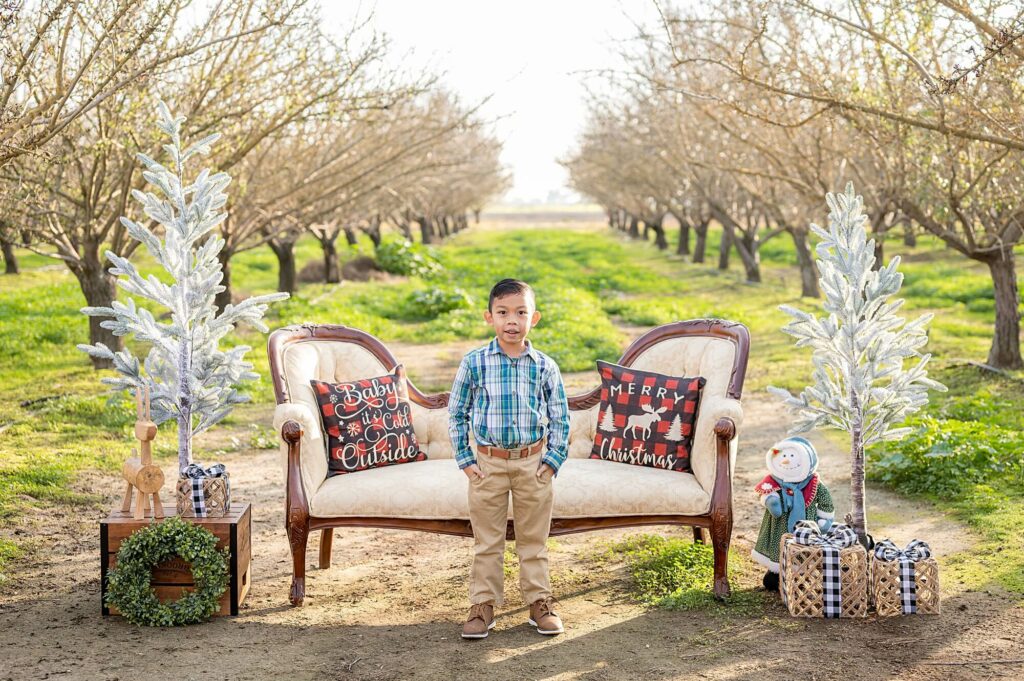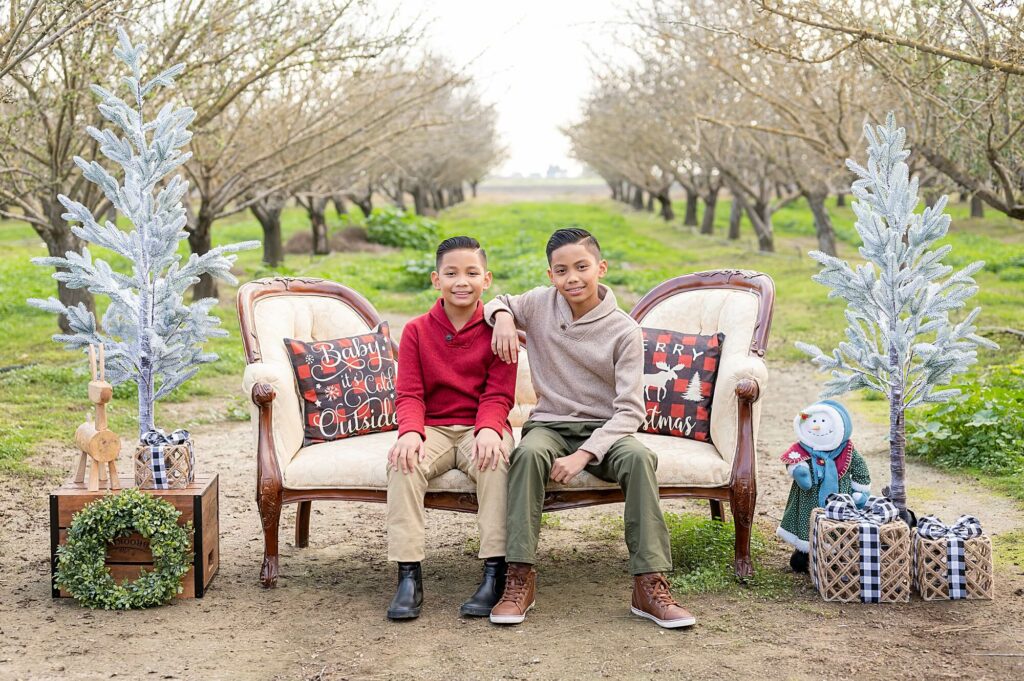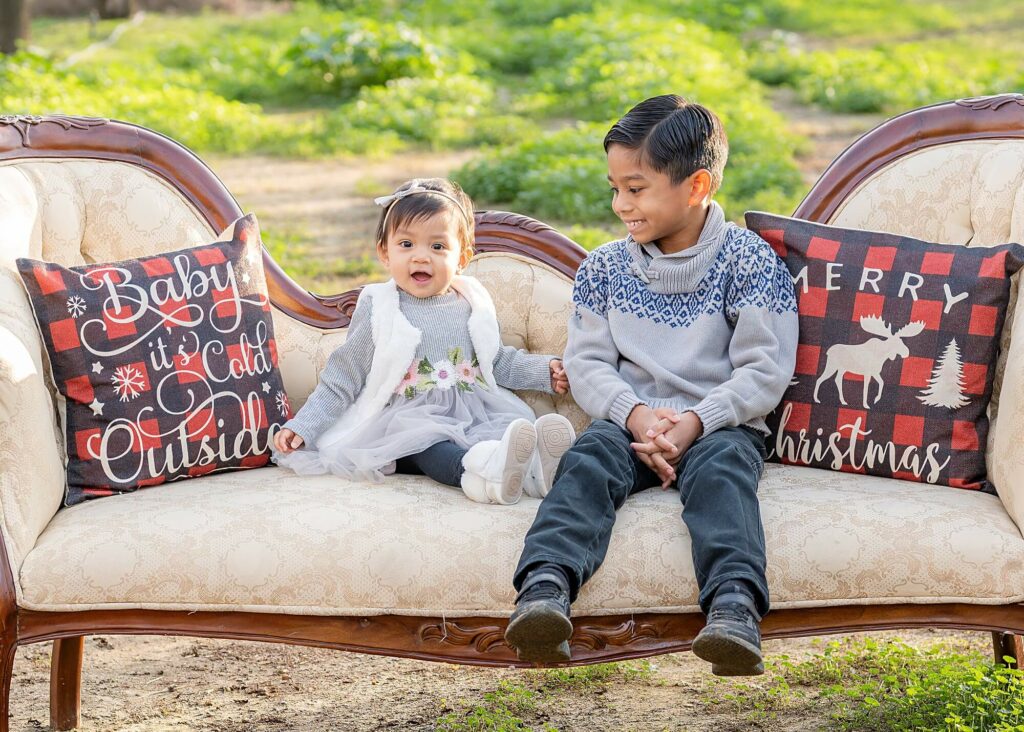 Focusing on Parents and Siblings
I love it when I can photograph parents and other adults just by themselves during these extended family sessions. It is a treat that I got to give the spot light to the couples in the family as well as to their single brothers.  I really like the variety that these photos give to the overall gallery.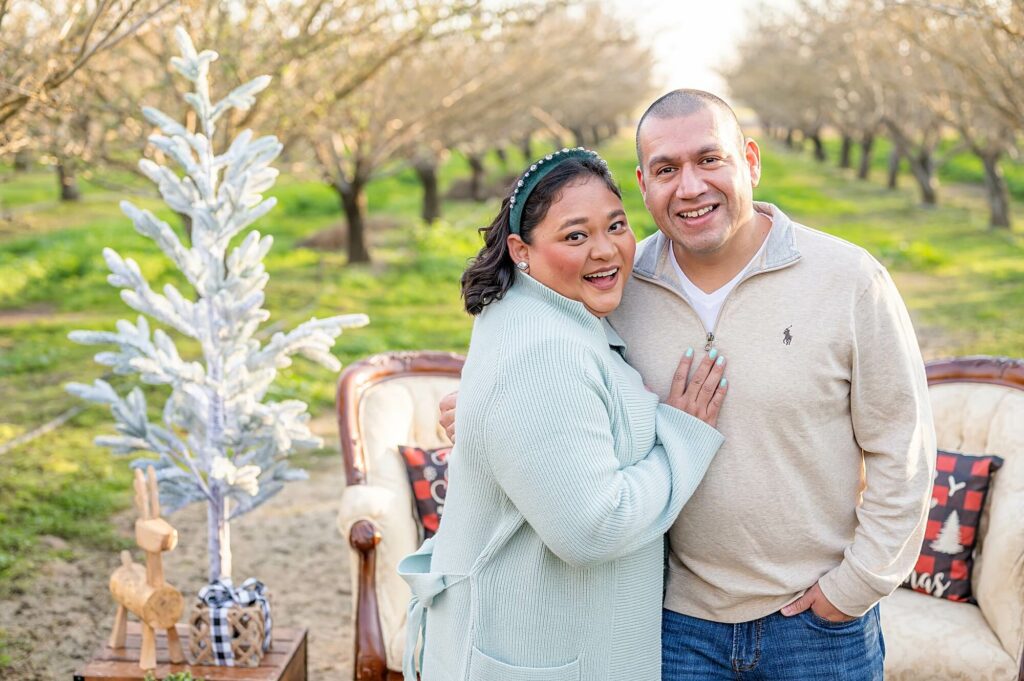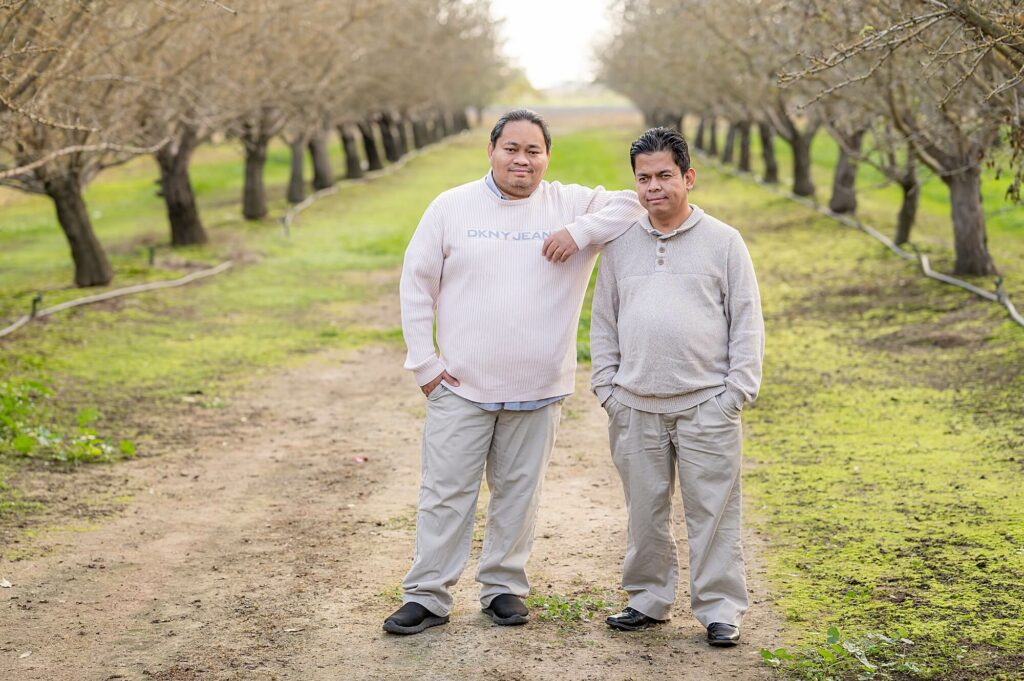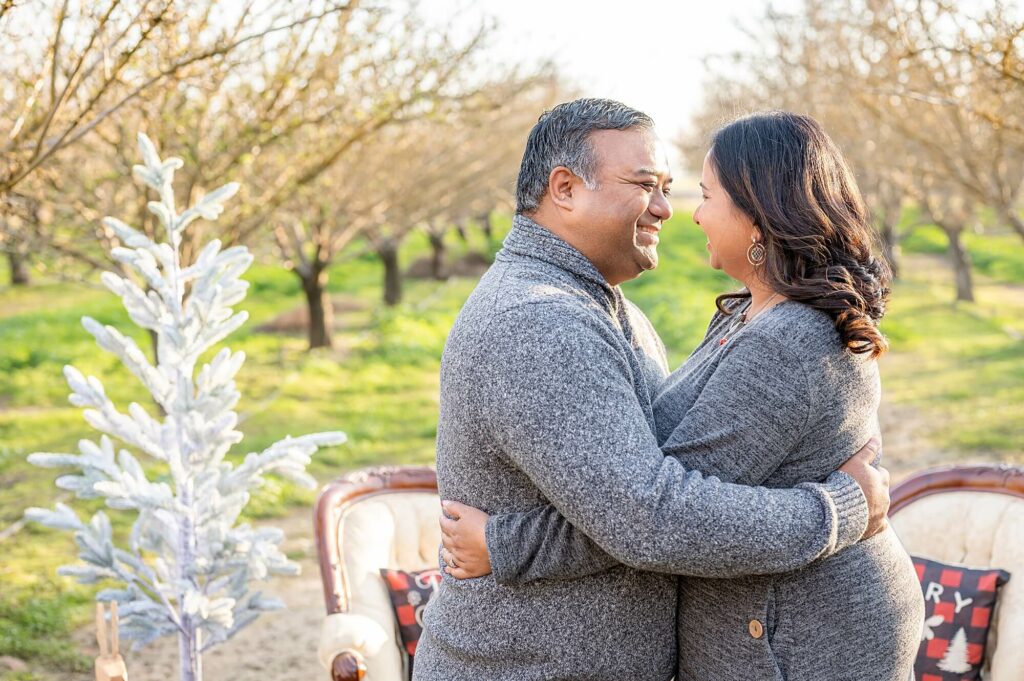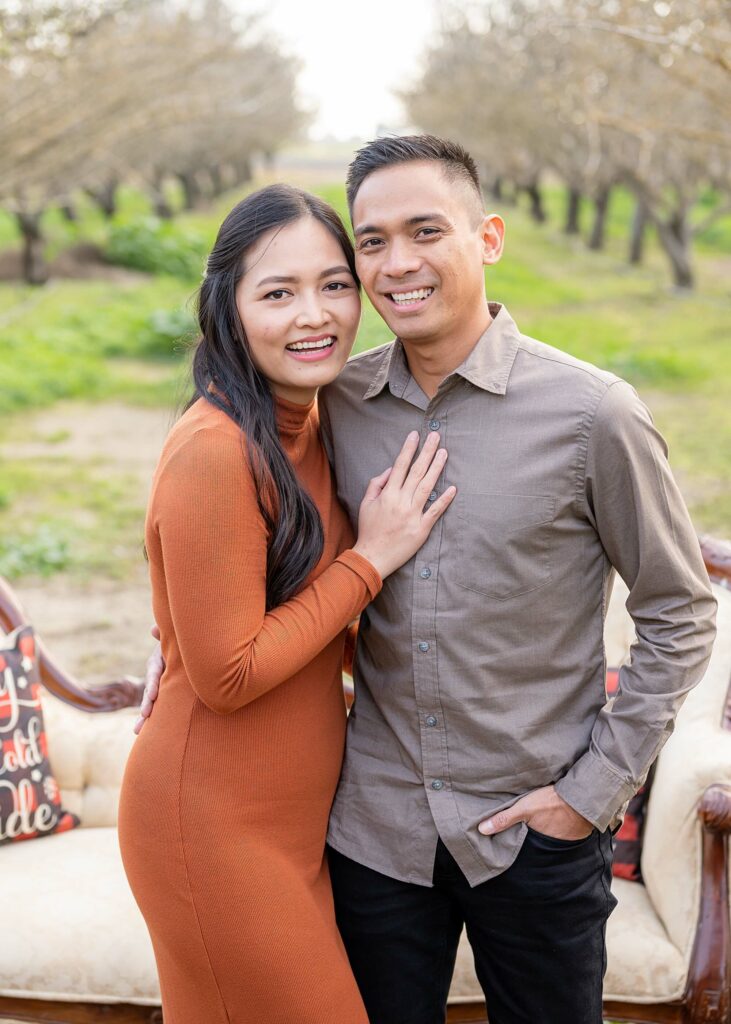 Extended Family Sessions Celebrate Grandparents
It is an honor to photograph Mr. and Mrs. Engaling with their adult children and grand kids.  It is always great to see the bond each generation has at any age.  These photos are a testament to the tradition of love passed on through the generations.  Thank you Engaling family for letting me capture these moments for you!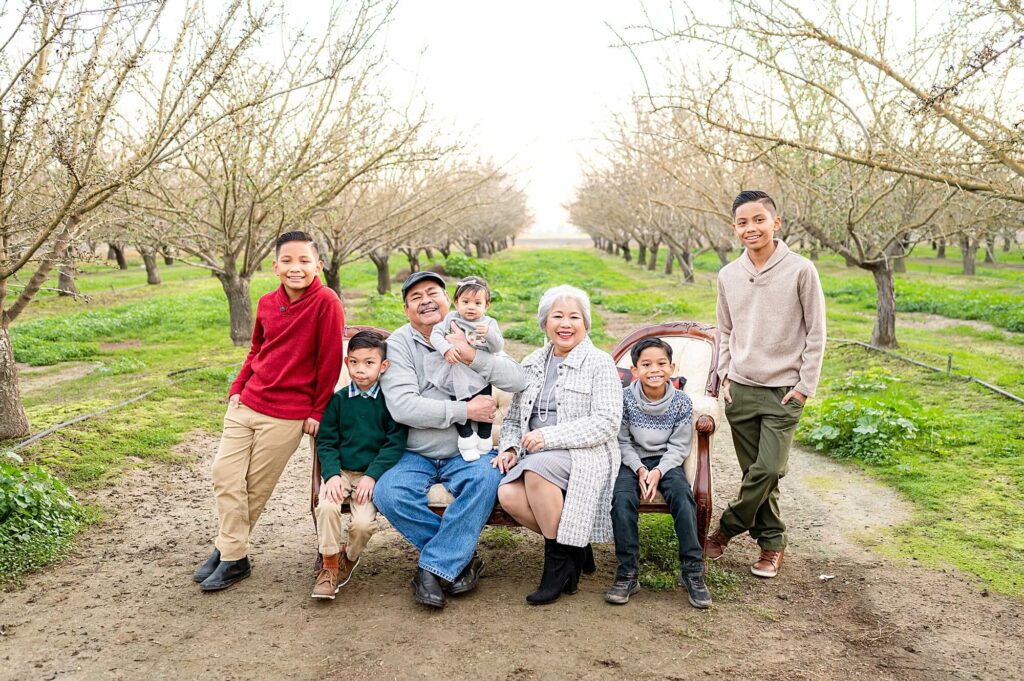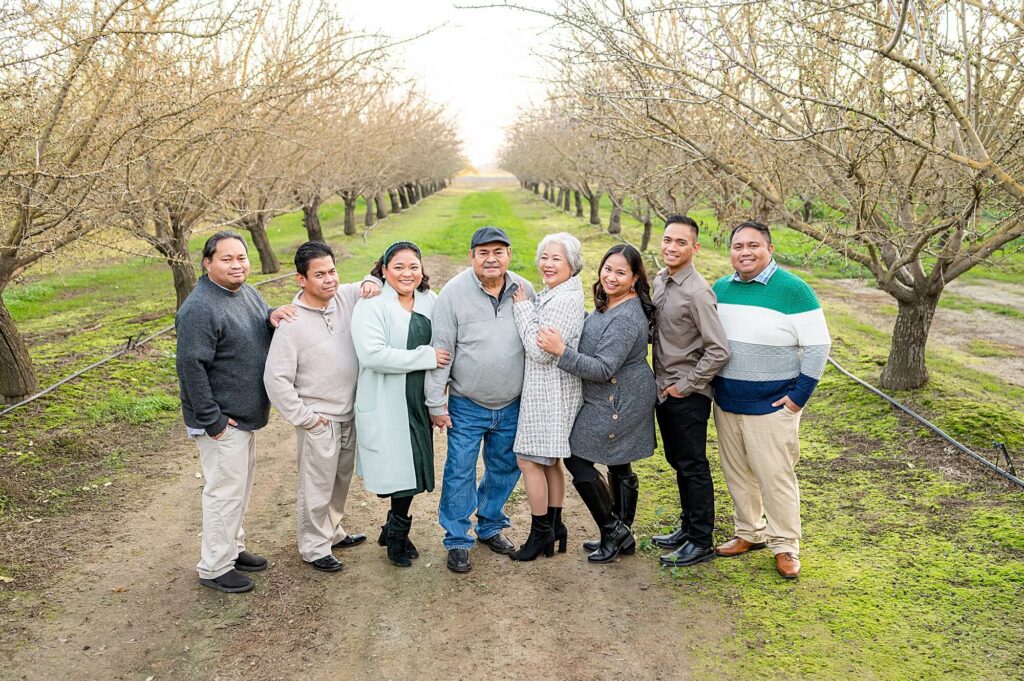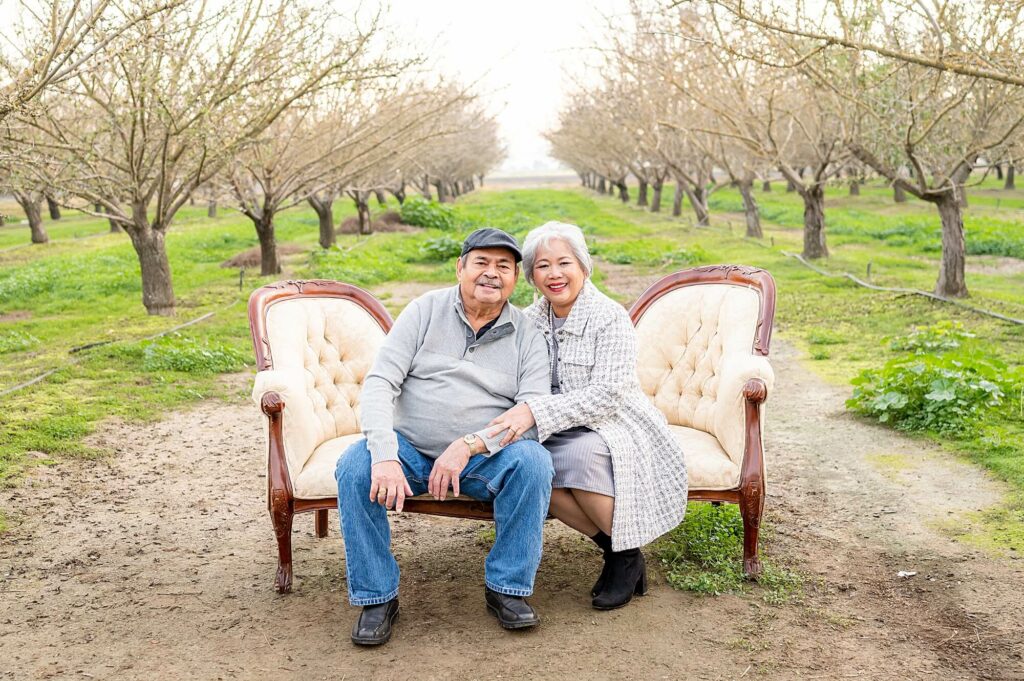 To see more of my work, head on to www.giachongphotography.com to see my portfolio. Fill out the Contact form if you are ready to book a session with me! If you want to read more blogs like this one, click over to https://giachongphotography.com/blog/.