/
What to Wear for Family Pictures
It's that time of year again! It's "Family Photos for Christmas cards season"! As more and more families book their photo sessions with me, "What do we wear?" is the most common question I get. Here are my tips on "What to wear for family pictures."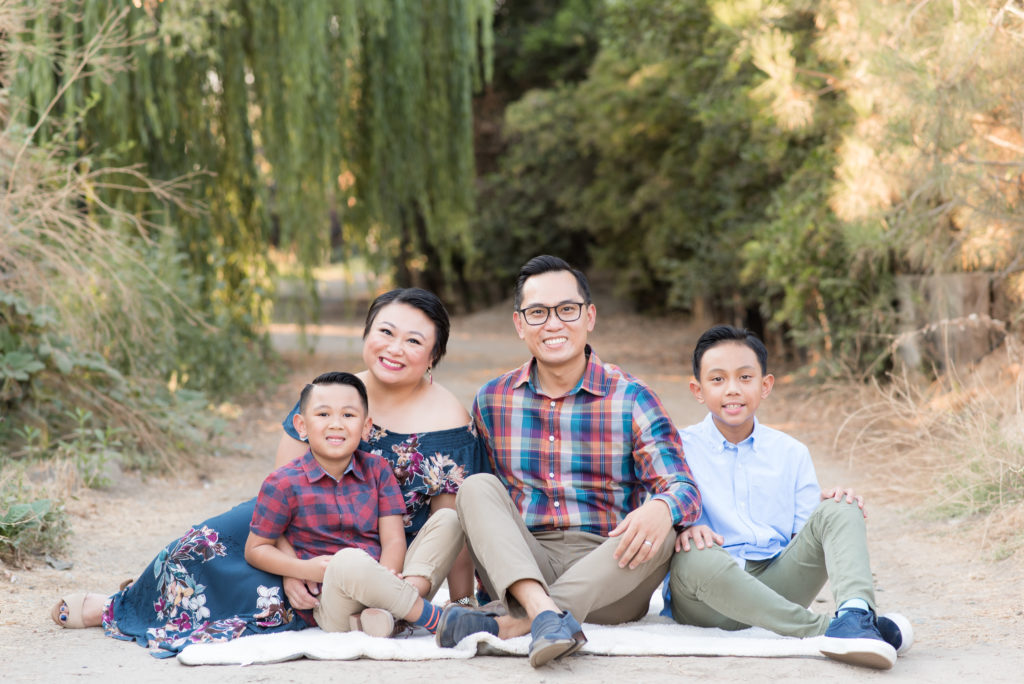 Where to begin: Mom chooses her outfit first, then everyone else picks out their clothes based on her choice. Her colors will be the anchor for the family's outfits.
What does Mom wear – Dresses or Skirts: I always recommend women to wear full length or mid calf dresses or skirts to photo shoots. These silhouettes flatter various body types. Also, choose flowy type dresses or skirts because the movement they create are wonderful in photos. They also make it easy to sit on the ground or crouch down with the kids.
What Colors: Lighter and neutral colors such as cream, blush or baby blue give photos a light and airy feel. If you prefer darker colors, I recommend navy blue since it pairs well with most masculine outfits.
How to pick out outfits for the rest of the family: Identify the dominant color (the color that occupies the most real estate) and the accent colors (other colors present in smaller doses) of mom's outfit. You want her dominant and accent colors to be present in the clothes of the other family members. This creates a coordinated and put together look versus a matchy-matchy one.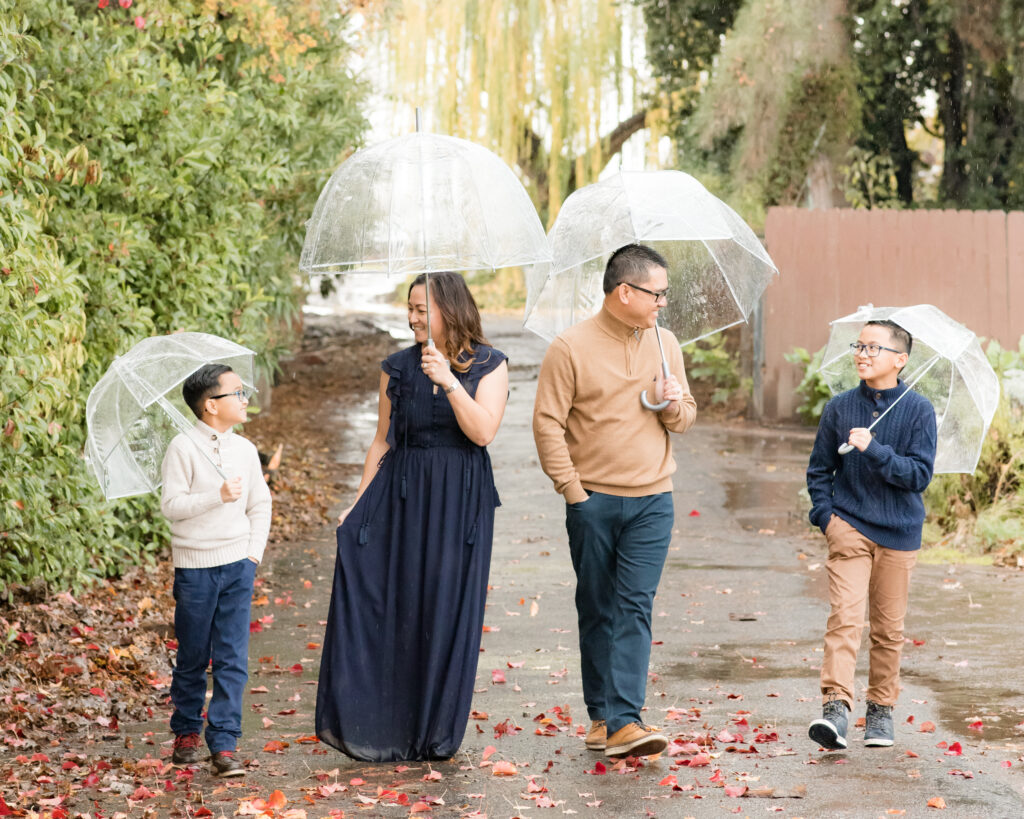 Practical Example 1: In the photo above, Mom's only and dominant color is navy blue. Her husband and sons pick dark blue up with either their shirts or pants. Dad's sweater color is also complimented by his younger son's sweater and older son's pants. Note that it is not the exact shade of blue and khaki/brown, and it does not need to be!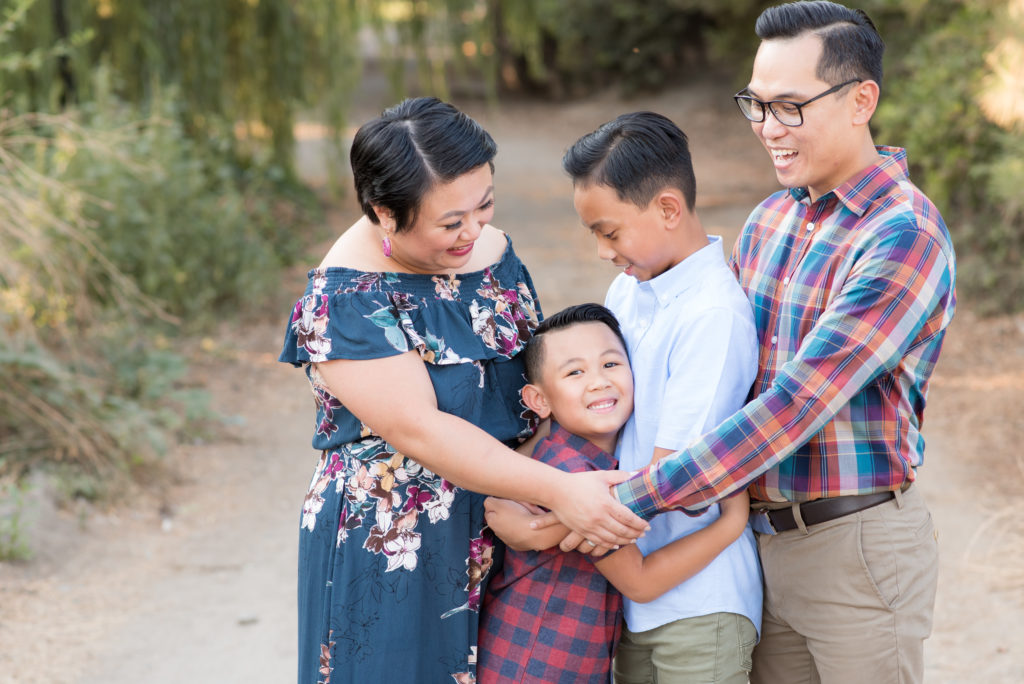 Practical Example 2: In this next photo, Mom's dominant colors are dark blue and her accent colors are maroon, light brown and green. Based on her dress, Dad and the younger son pick up mom's blue and maroon colors with their shirts. Older brother's blue shirt comes from mom's blue dominant color and also coordinates with her dress through
green pants. Now each person has their own dominant color while still incorporating a few touches of the others that pull all the looks together.
What if we like jeans or something casual: Jeans can be a put together choice for family photos. The principles of Mom's outfit as an anchor and making sure her dominant and accent colors are in other family member's clothes still apply.
Take for example my family photo below. My outfit is a jean jacket, a red and cream dress, black leggings and brown boots. I choose the jean jacket because I know my husband JB will be in jeans. JB's sweater also picks up the blue in my jacket. For my son Adrian, I choose a red collared undershirt and khaki pants to coordinate with my dress and boots. I also give Adrian a blue sweater so he ties in with my and JB's outfit.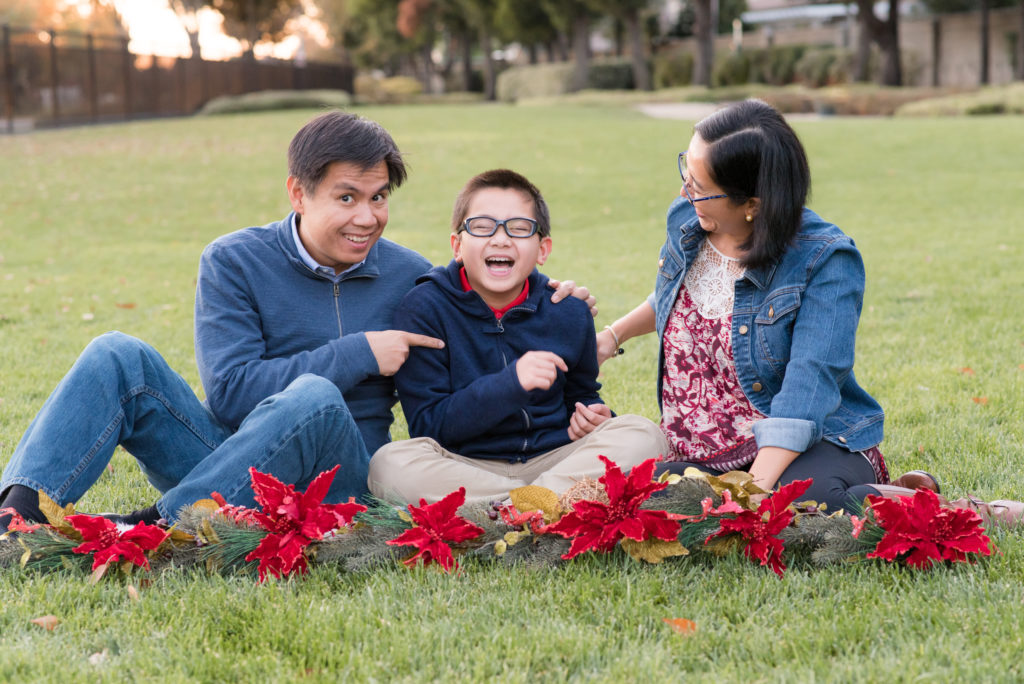 Mom can be in jeans too. A variation of the mom as anchor principle can be seen in the next photo. Mom decided that the girls will be in yellow while the men in the family will be in blues and whites. All of them in jeans tie everyone together.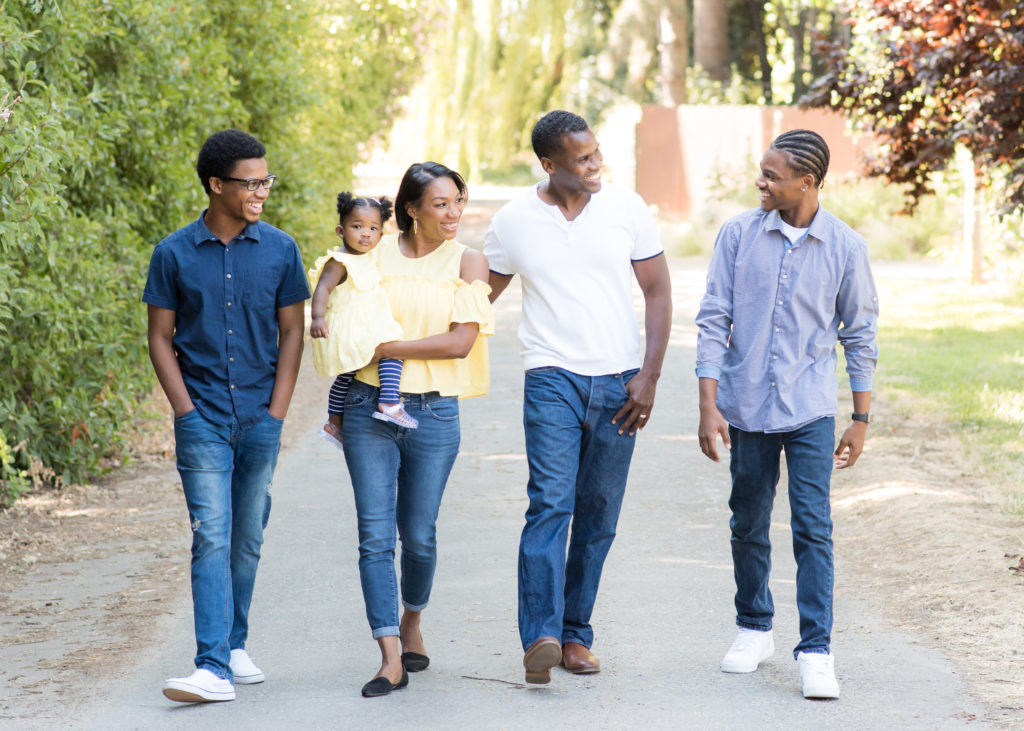 I hope these tips have been helpful and cuts down the stress of what to wear! Check out my site http://giachongphotography.com to see more of my work and to connect with me. You can also follow me on Instagram at instagram.com/giachcongphotography.