/
Red Truck Christmas Mini Sessions: 5 Things You Need to Know

Why Do A Red Truck Christmas Mini Session
What is a Mini Session
The Red Truck Christmas Mini Sessions are 15 to 20 minute photo sessions – think of them as an express version of your typical 60 minute or more Full Session.  It is held at the photographer's selected location. Clients are scheduled to be photographed in back to back time slots.
Great for Short Attention Spans
The mini session format is perfect for folks with short attention spans or patience! For my clients, it is an in-and-out experience for younger kids, teenagers and dads humoring mom for the annual family picture for the Christmas card.  With these quick sessions, I get to capture all the giggles, snuggles, and genuine smiles before anyone gets antsy.
Why a Red Truck as the Background
I noticed Red Truck Christmas photos popping up on Instagram feeds around 2019 and gaining popularity ever since. The Vintage Truck is a great theme for us photographers to dress up and get creative with. Props like Christmas trees, sleds, snowmen, gifts are just the starting point!  It definitely lends well to family holiday cards.

When is the Best time to do a Red Truck Mini Session
Temperatures are cooler in October and November
I schedule Red Truck Mini Sessions in late October and early November because temperatures are significantly cooler in Northern California by then.  It is definitely more pleasant to take pictures in 65-70F degree weather versus the 90-100F temperatures we have during the summer months.
Consider photo editing, card ordering and mailing lead time
You generally need to have your photos taken 4 weeks before mailing out your Christmas cards.  Why? Your photographer will need at least 1-2 weeks to edit and deliver your photos to you.  You then have to consider how long it takes you to choose your Holiday Card design and order them from your chosen printer.  You also have to factor the time the post office takes in mailing the cards to your friends and family.
Click the Red Truck Mini Sessions Lodi CA Booking Page to book your spot and get those Christmas cards out on time!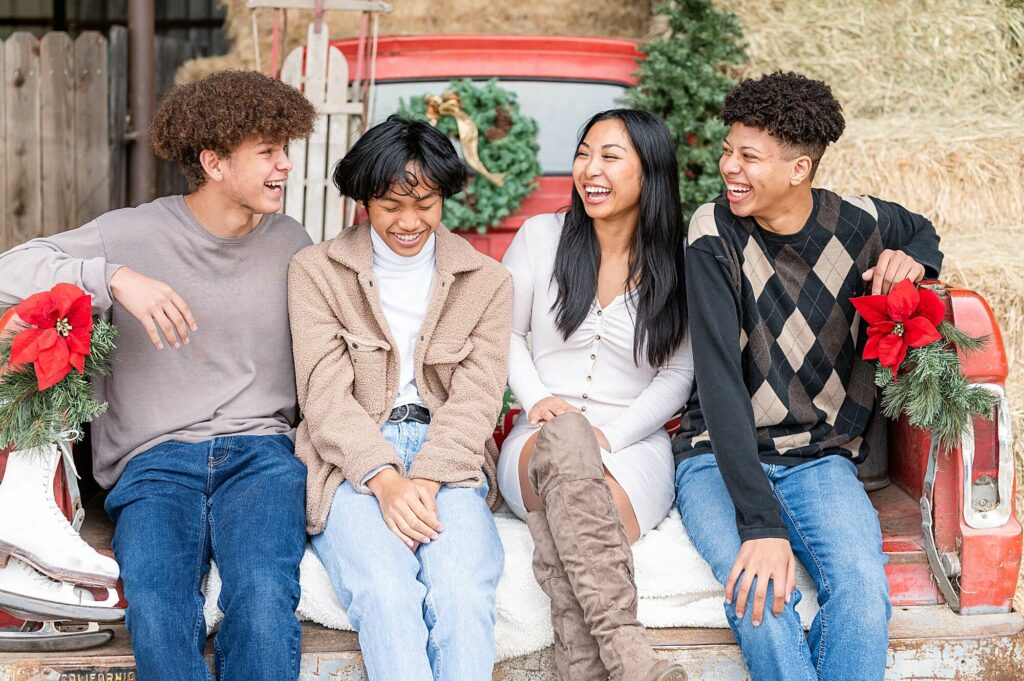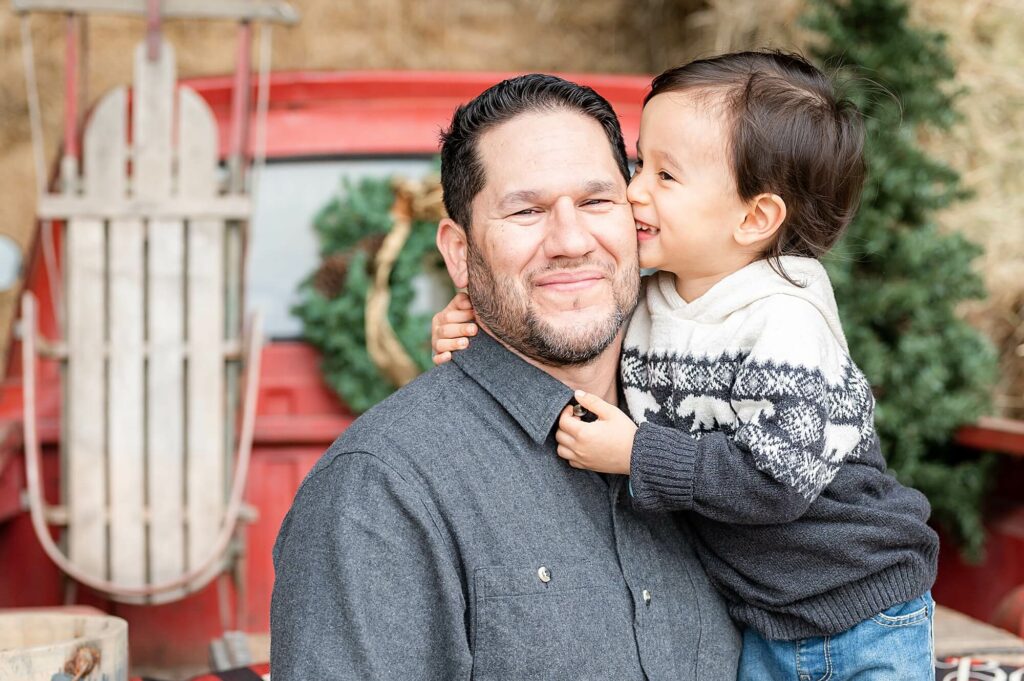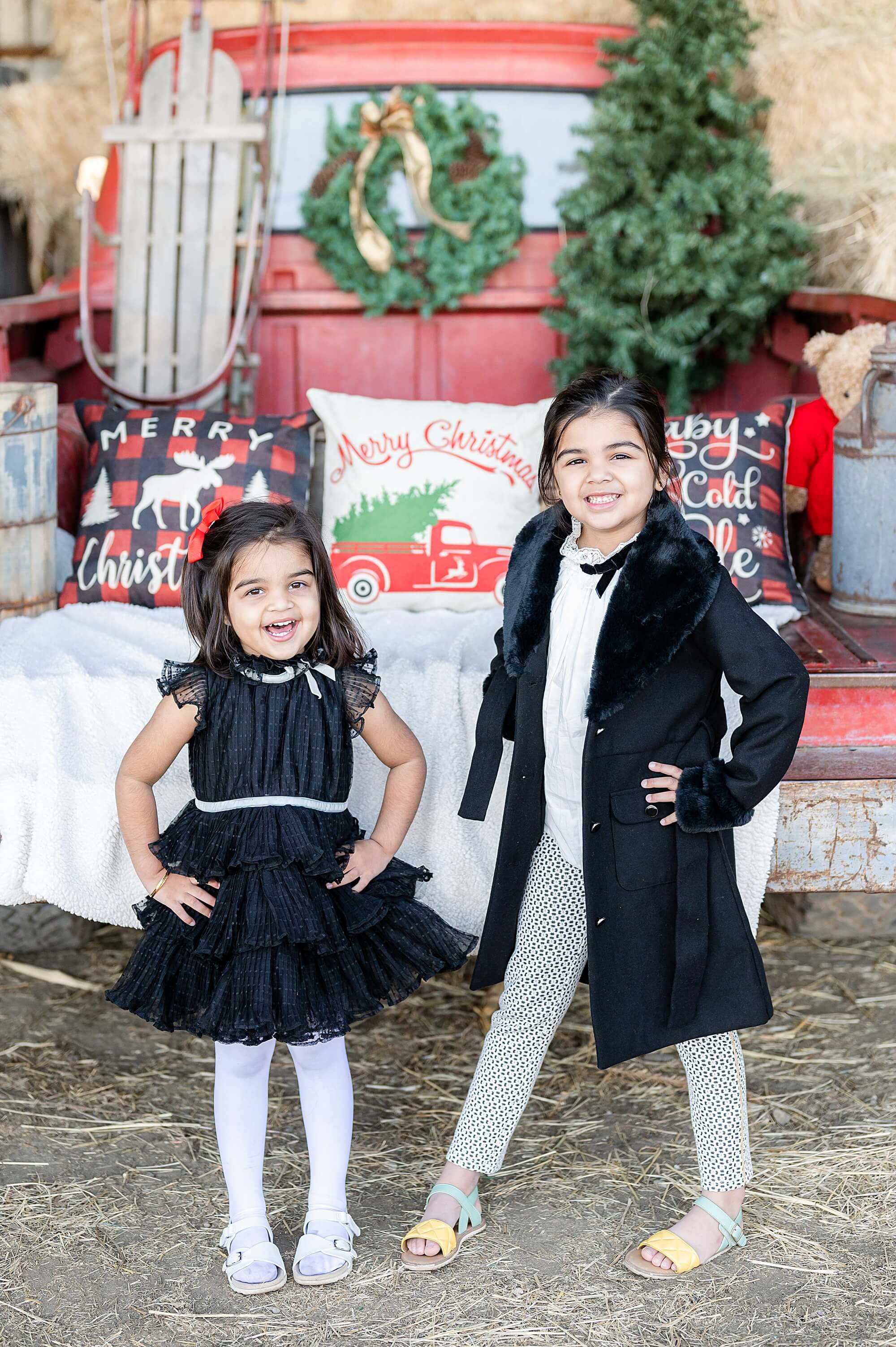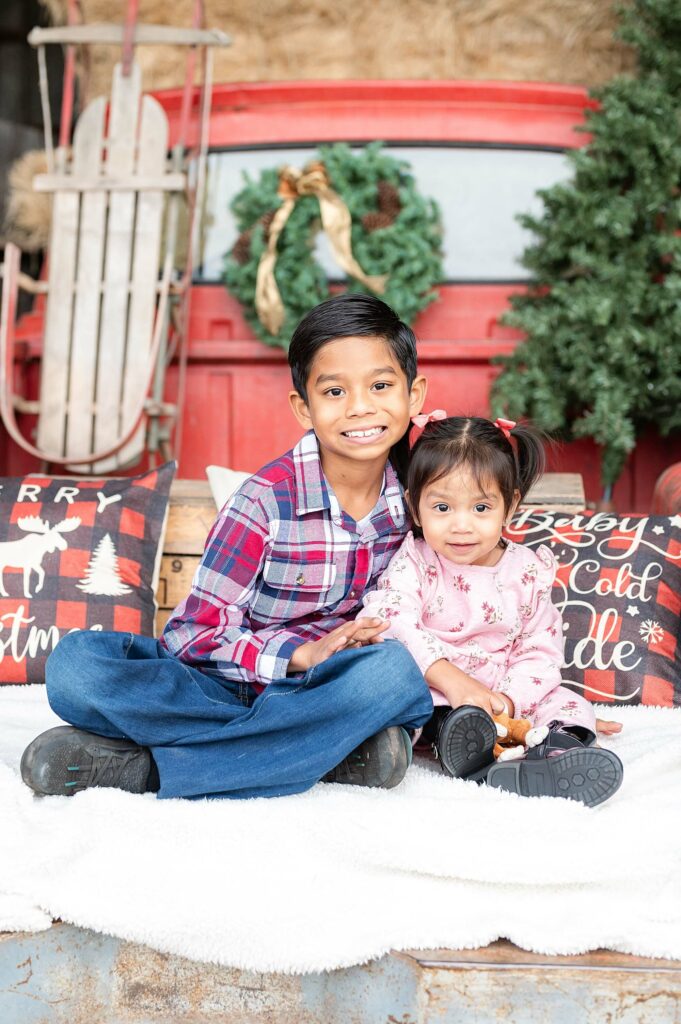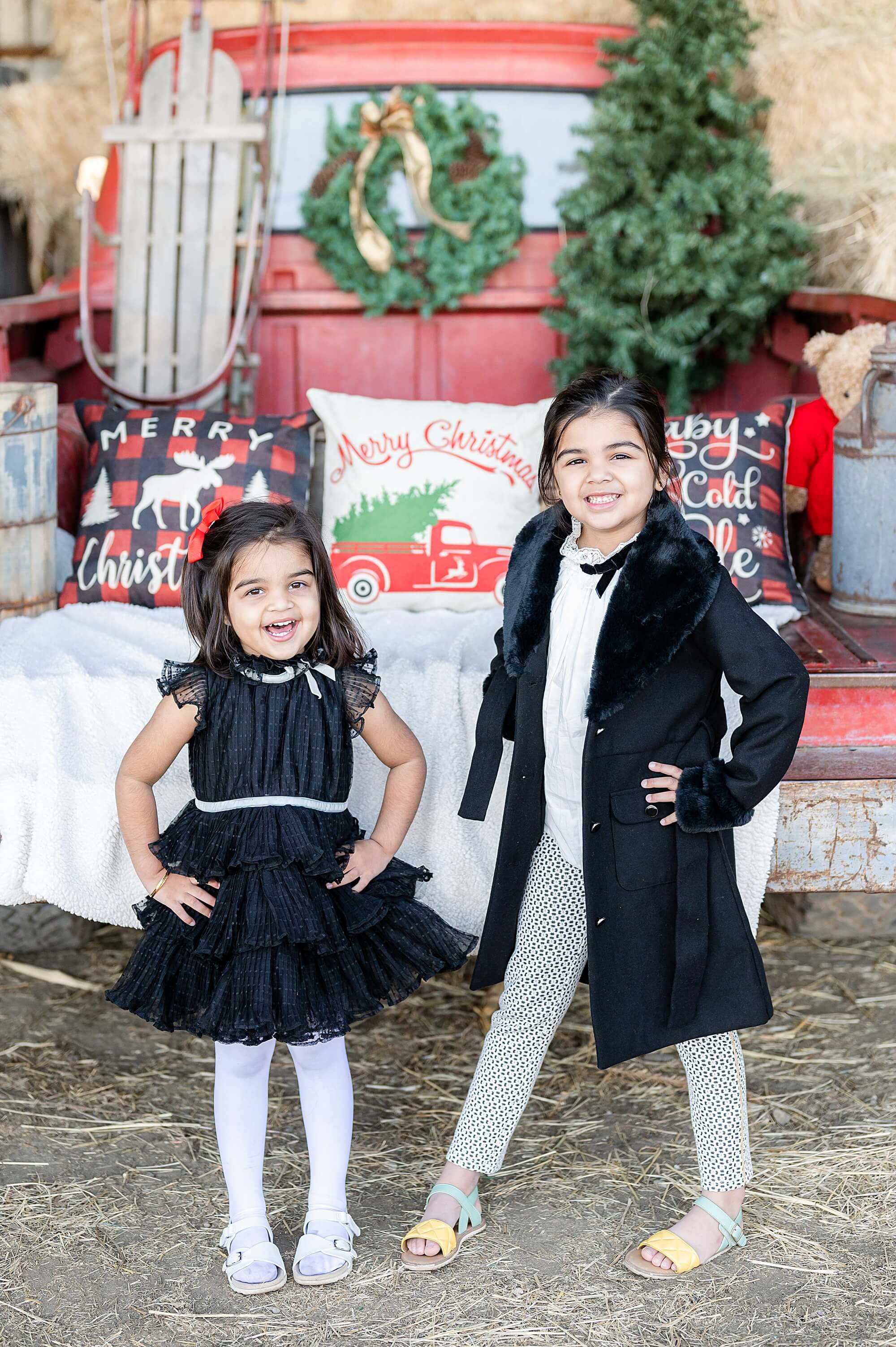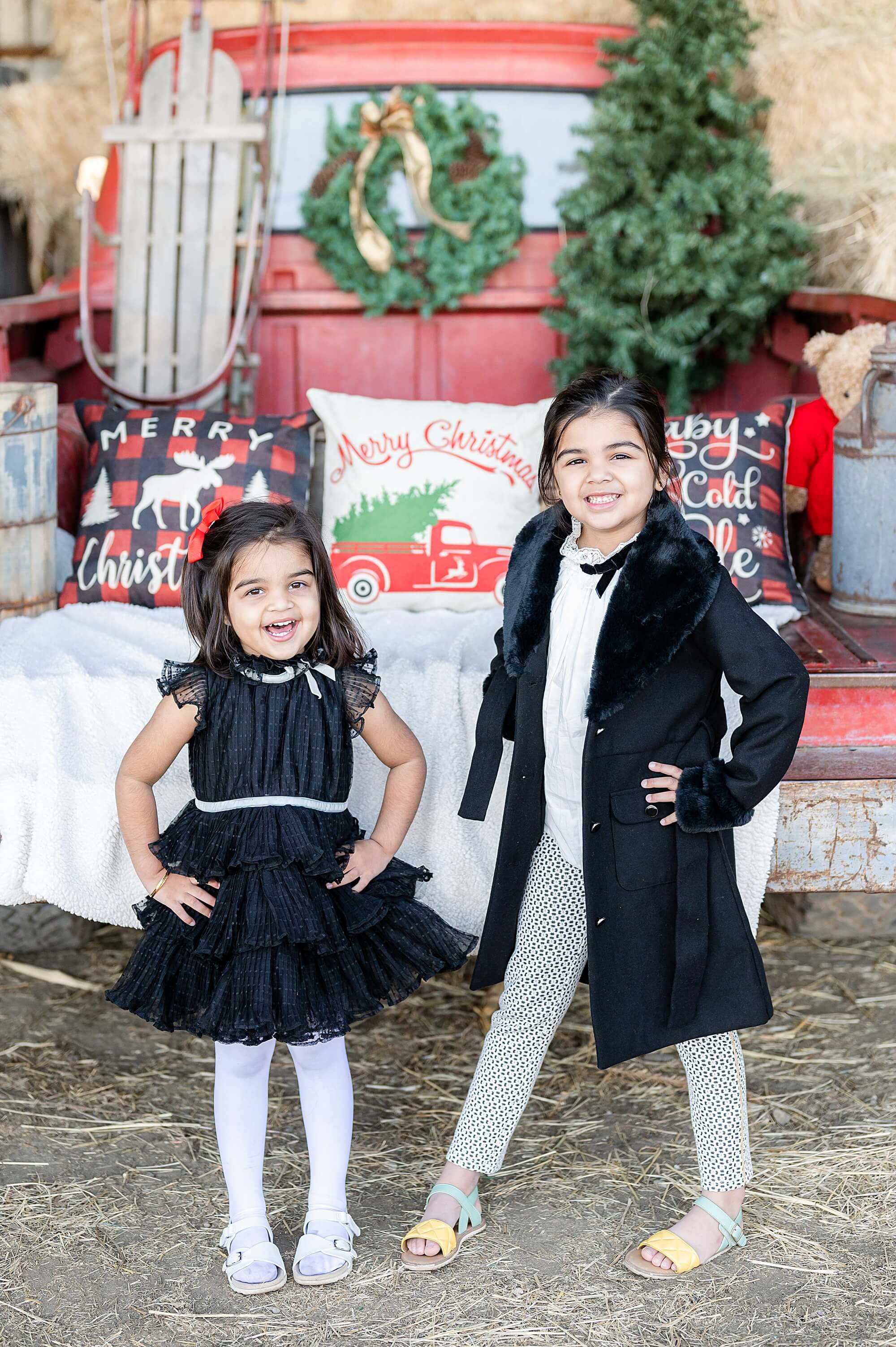 What are the best looks and outfits for Red Truck Minis
Light and Neutral Colors
I recommend going with light and neutral colors like off white, cream and tan.  These colors will pop off well against the Red Truck and the red and green Christmas decorations.
Dressy vs. Casual
My clients have fun going dressy or casual when they do Red Truck mini sessions with me.  The dressy outfits are a great contrast to the rustic vibe of the truck.  My Red Truck mini sessions are done on a horse ranch in Lodi, CA, so my clients have also been inspired to be in jeans and cowboy boots.
Show off Your Family's Personality
At the end of the day, I recommend clients to choose outfits that show off their personality.  I also tell them to wear clothes that their family will feel awesome in.  If the family is uncomfortable with their outfits, I will get that vibe in the photos.  Conversely, if the group feels gorgeous and confident in their chosen clothes, the confidence will shine through in their smiles!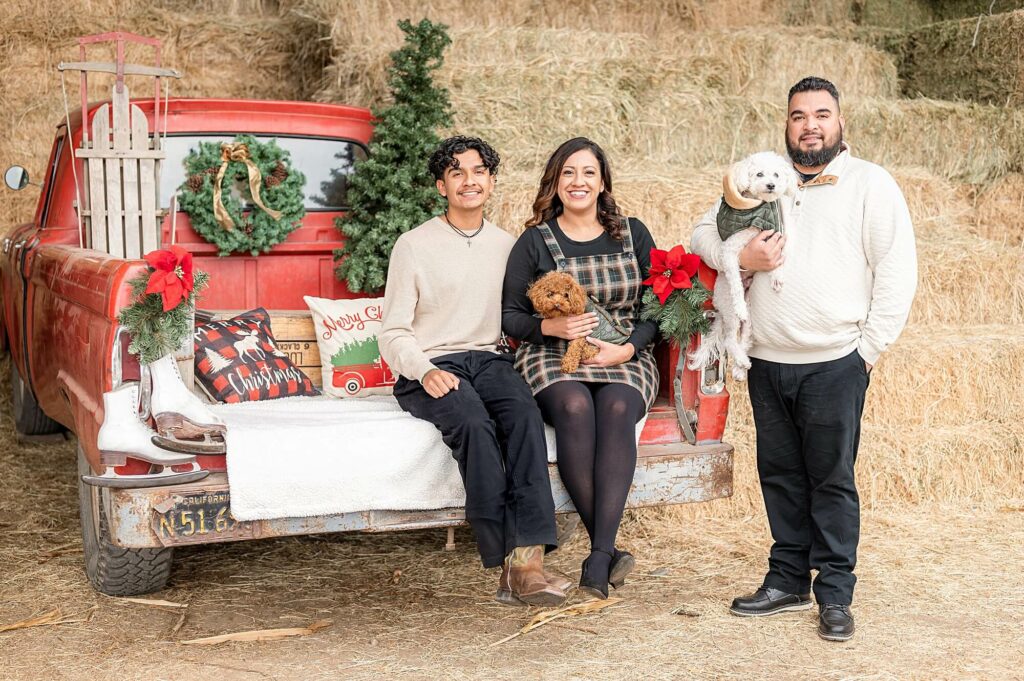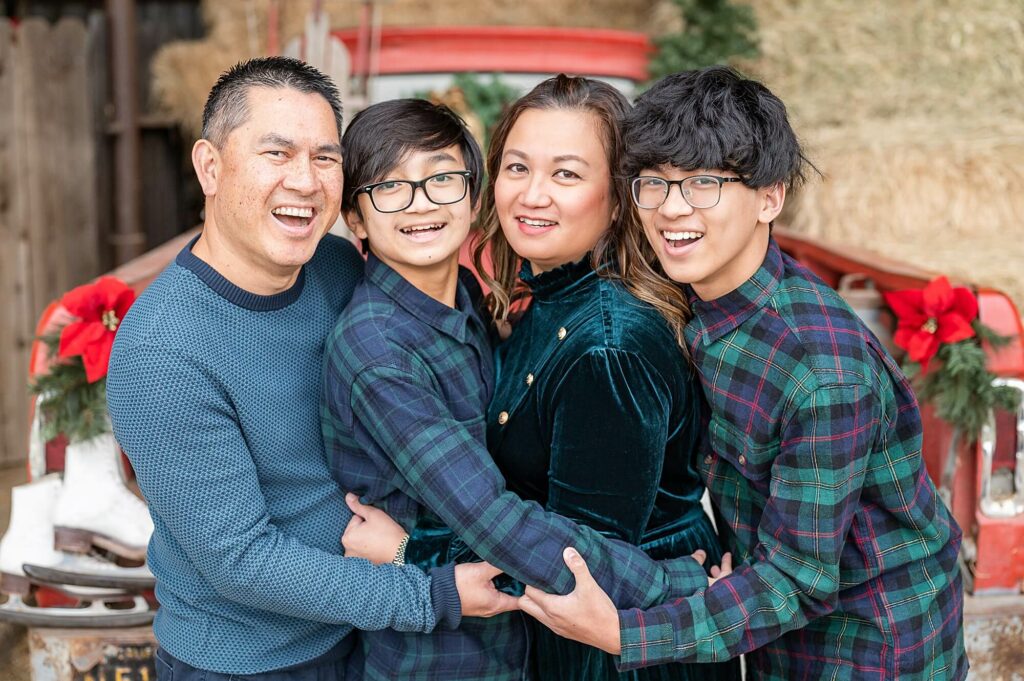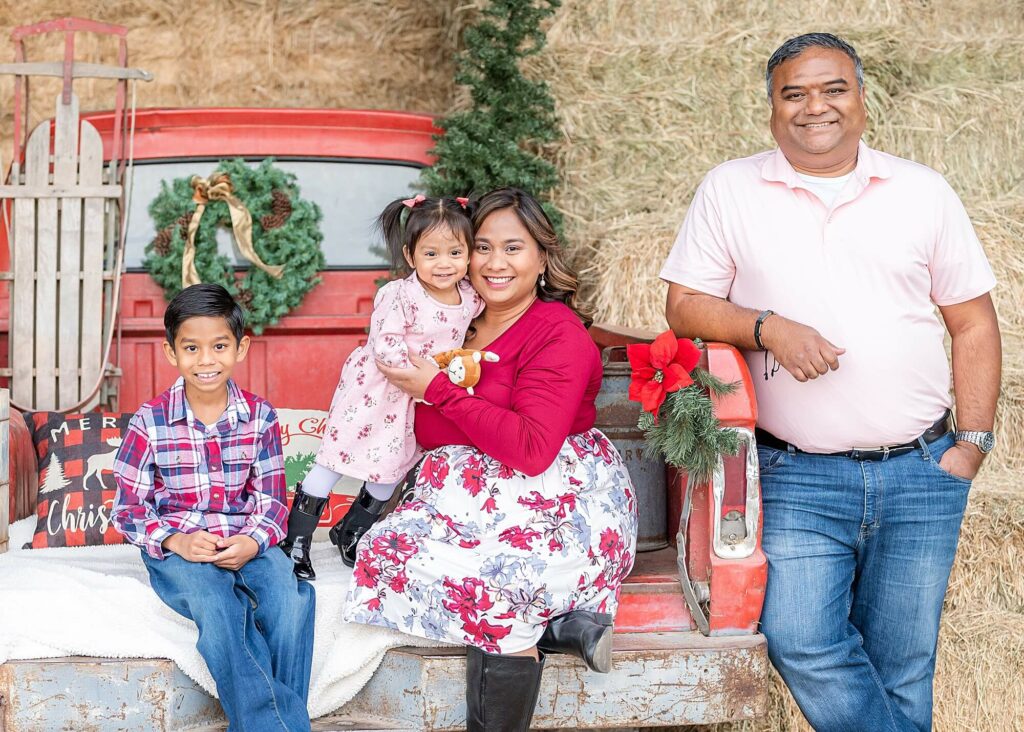 What Photo Groupings and Combinations Should We Do
Everyone Smiling at the Camera
Everyone looking and smiling at the camera is the holy grail for any type of family photo. Once I get this shot, I give my clients posing prompts to get more candid and organic moments.  I love it when we get to capture genuine smiles with these posing instructions.
Breakout to Smaller Groups
During my mini sessions, I allot time to do smaller groupings like one parent with the child or children, siblings only, and solos of each family member.  This gives clients a final gallery with a lot of variety.  These break out groups also get to highlight the relationships between family members.
Just the Parents
Parents only photos are a must!  It is easy to focus on the kids during family photo sessions.  I believe that parents should also be celebrated! When was the last time you had photos with just your partner?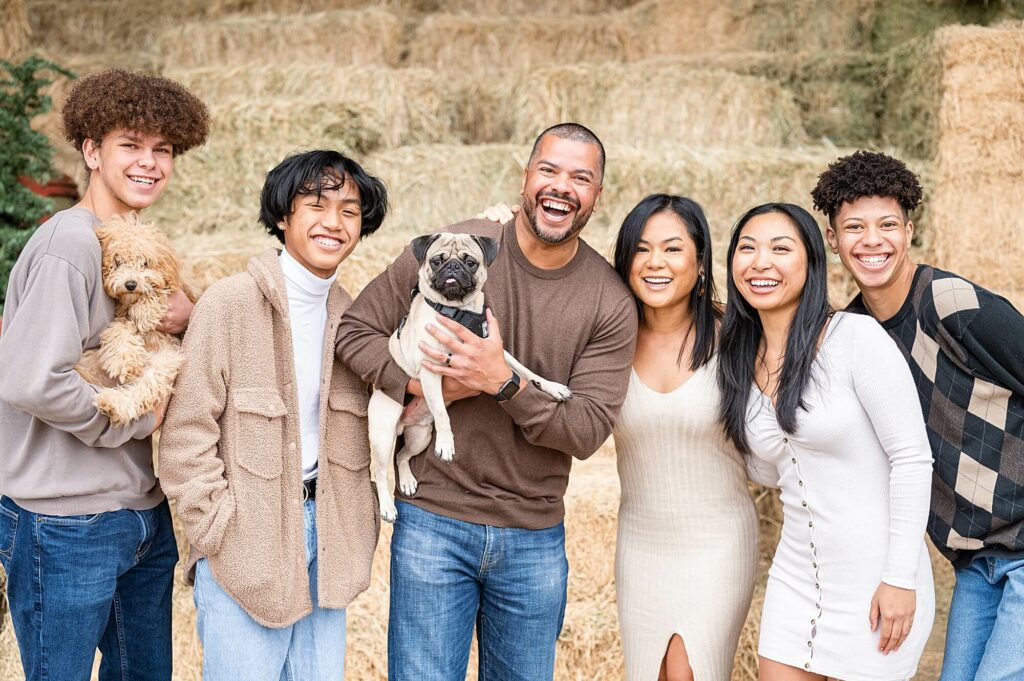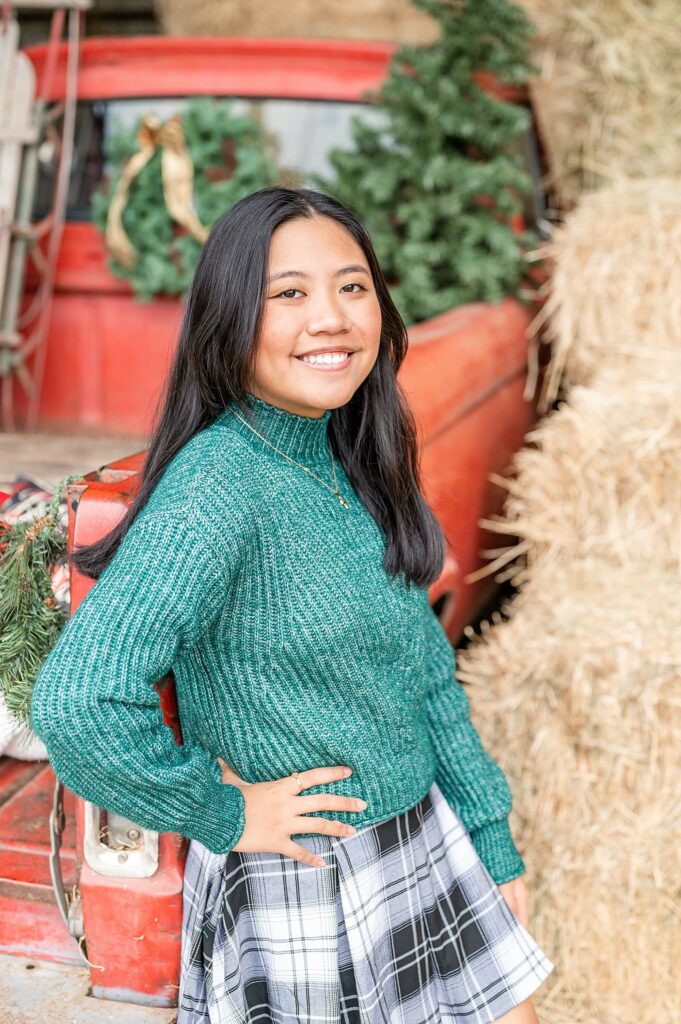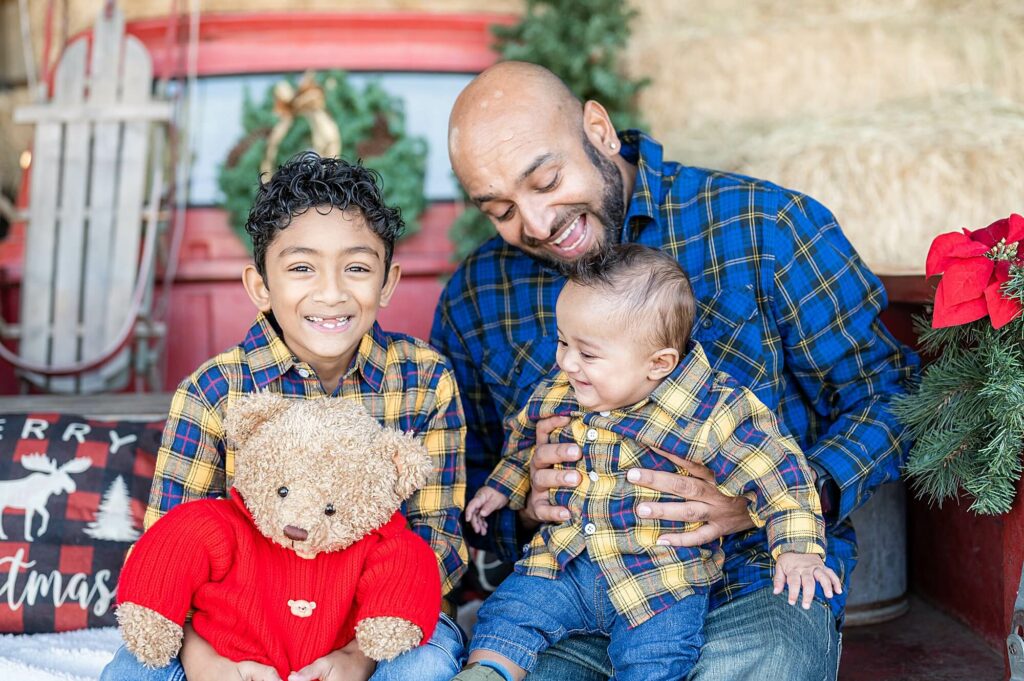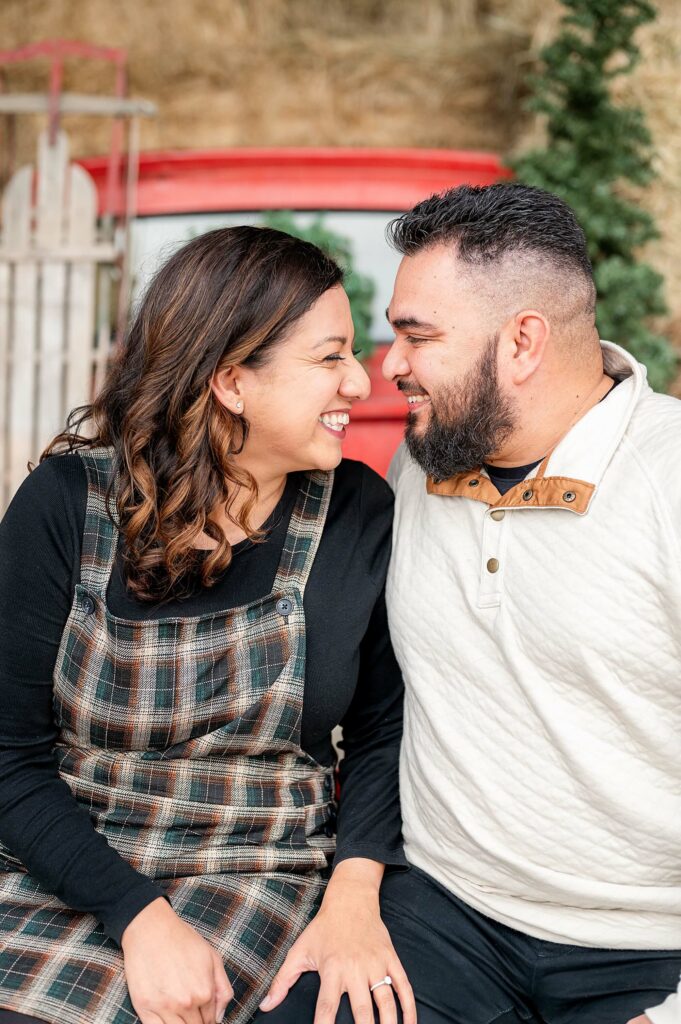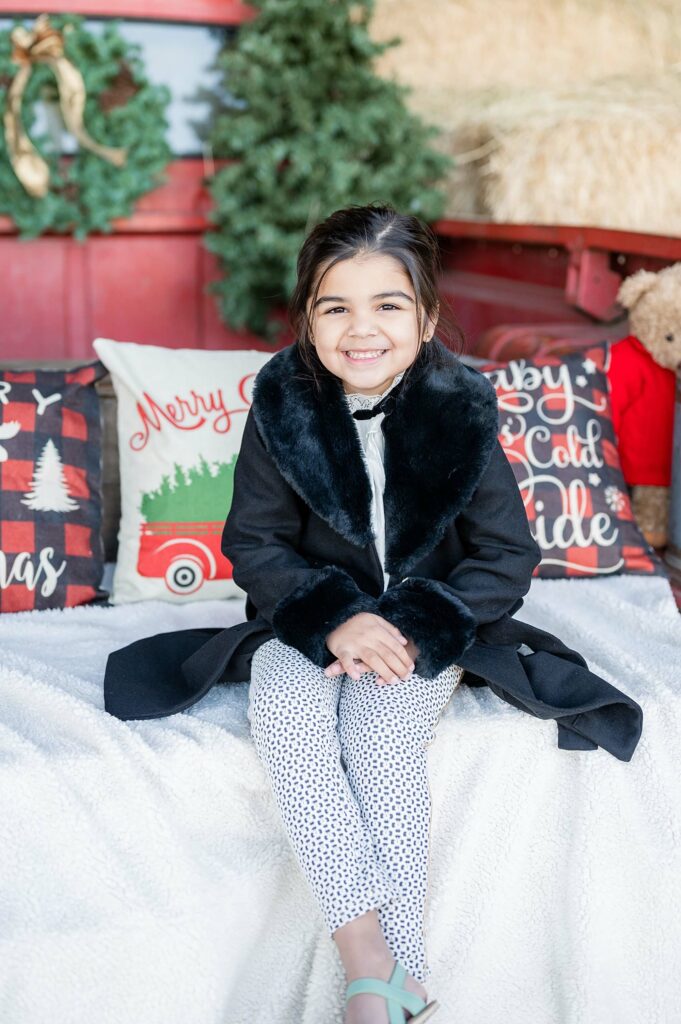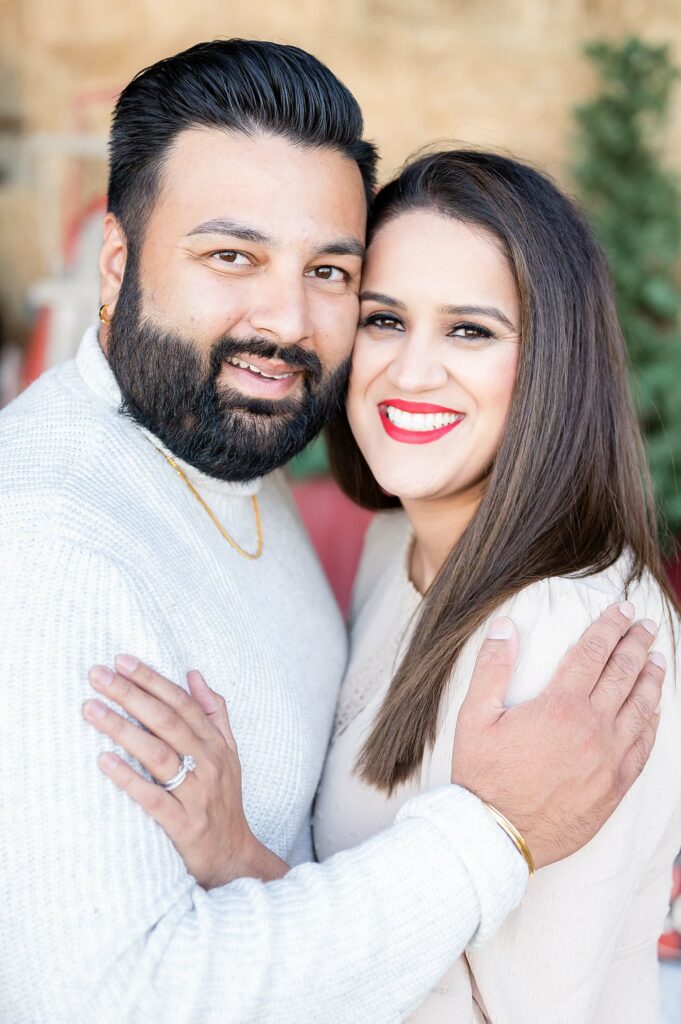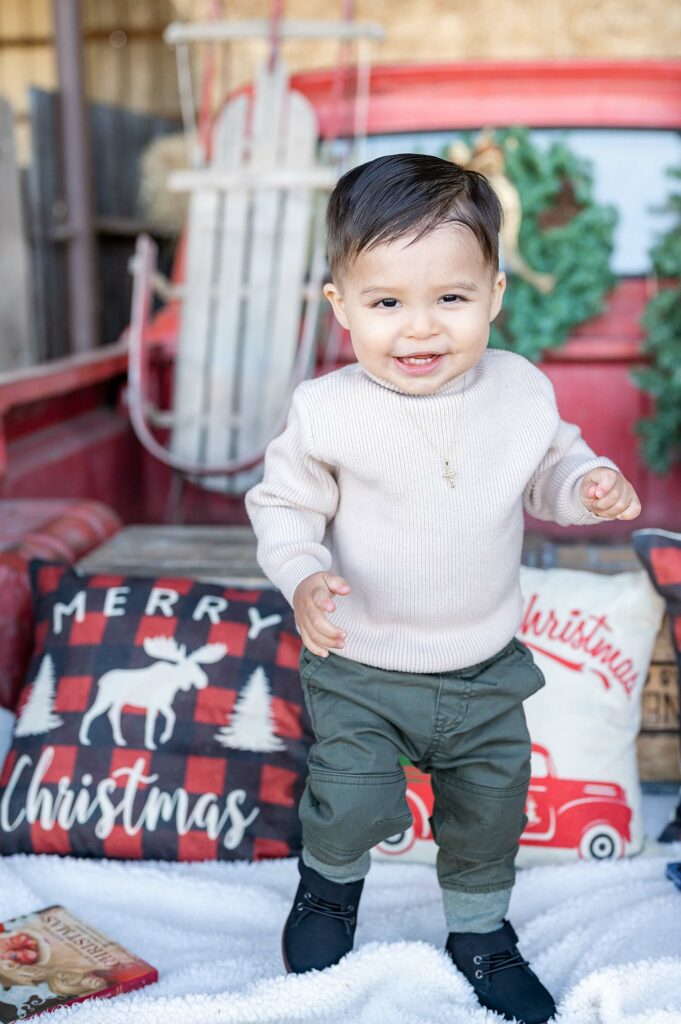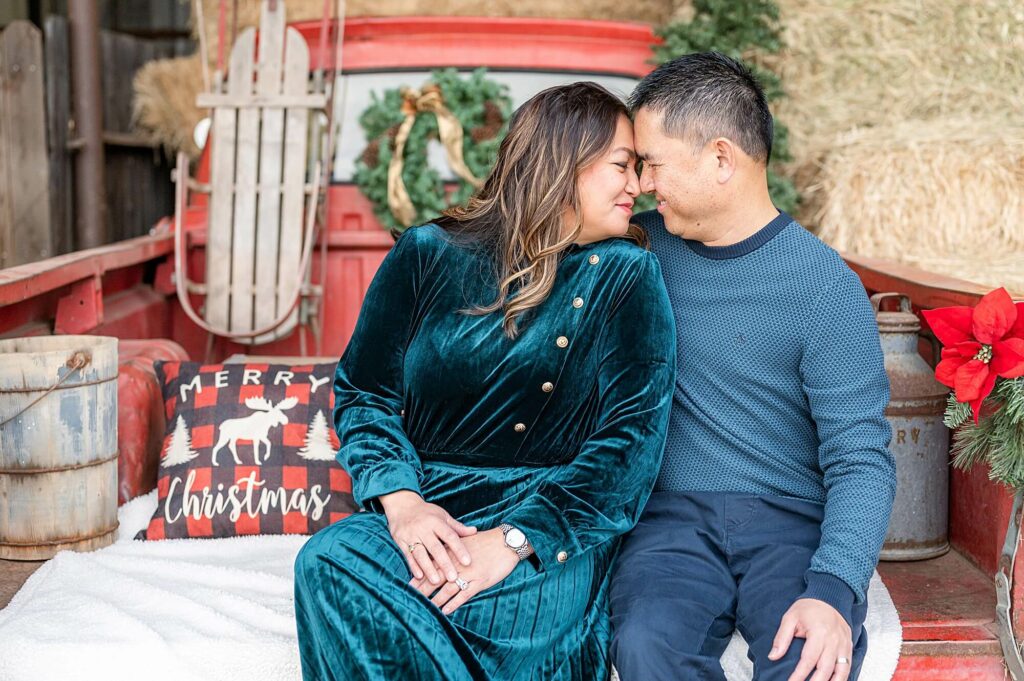 Why Hire a Photographer for your Red Truck Mini
Convenience – You Just Show Up
In a word, Convenience.  The photographer has done all the prep work for you!  I chose the mini session location for the best light. Not all vintage truck owners will allow public use of their trucks.  I've done the legwork for you by finding the Red Truck, reserving the date and time with the venue owner and decorating the Red Truck for you.  You just need to show up in nice outfits and we are good to go!
Booking Your Red Truck Mini Session
My Red Truck Mini Sessions are held on a Lodi, California ranch.  If Red Truck Minis are on your bucket list and Lodi, CA is a doable drive for you, let's make your Red Truck Mini Session dreams come true!  I am doing Red Truck Minis on November 4th (Saturday) and November 12 (Sunday) 2023.
Click this Red Truck Minis Booking Page to see session details, choose your date and time slot, sign the contract and pay the session fee:
Fill up this Contact Form for questions. Found this blog useful and want to read more like it?  Head to my Blog Page for more!
Looking forward to capturing genuine smiles and moments for your family this year!