/
Maternity Session | Isaac and Taly | Lodi CA
Isaac and Taly are expecting! Their little girl is due in a few weeks. It was a pleasure to work with them during their maternity session at Lodi Lake Park in Lodi, CA https://www.visitlodi.com/directory/lodi-lake-park/
Posing During a Maternity Session
I explained to Isaac and Taly that I will take care of posing and that some of the instructions may sound weird. To get a rhythm going, we started the session with walking photos. This helped all three of us relax into the session. I love it when I show my clients the back of my camera for the first time during the session. Isaac and Taly were pleasantly surprised that they looked good just by walking. They rocked the walking photos and then some!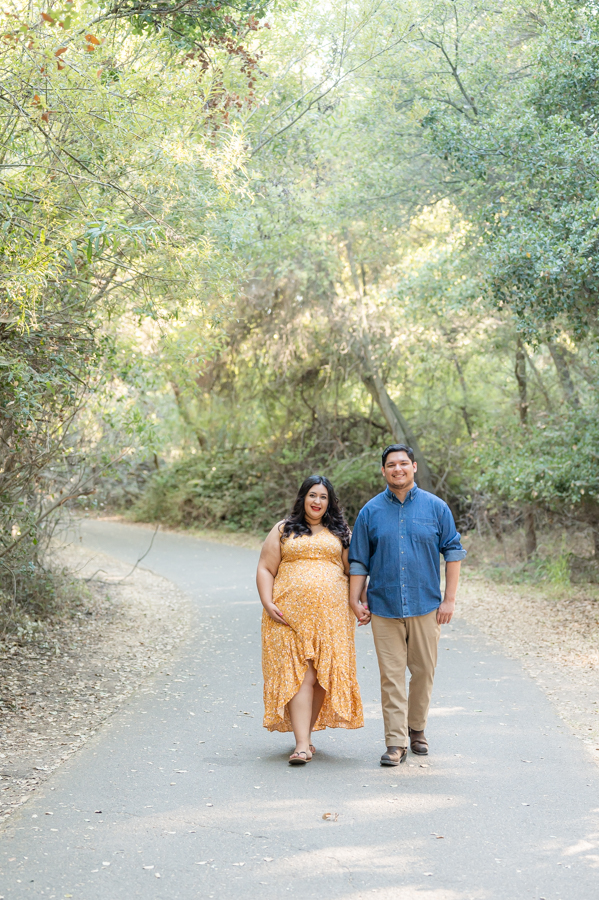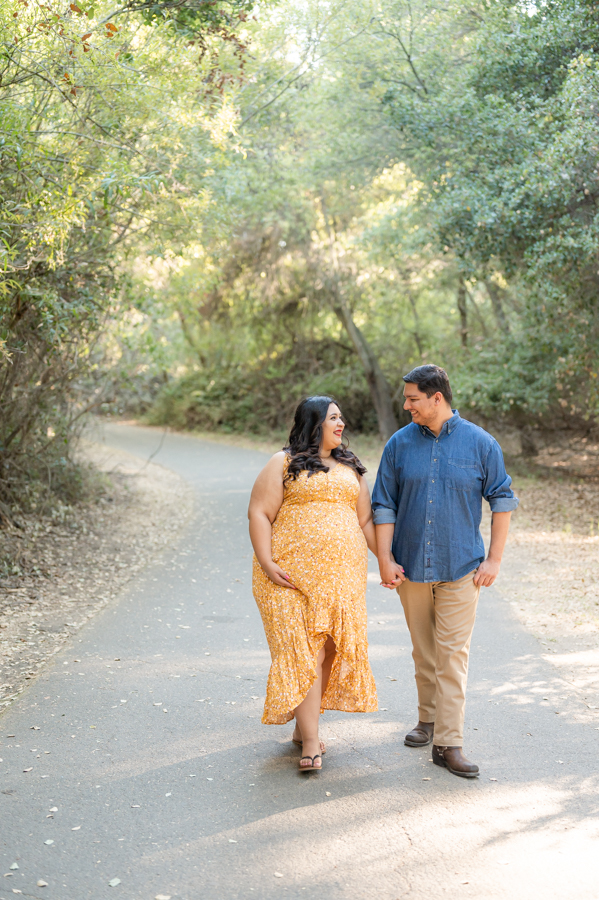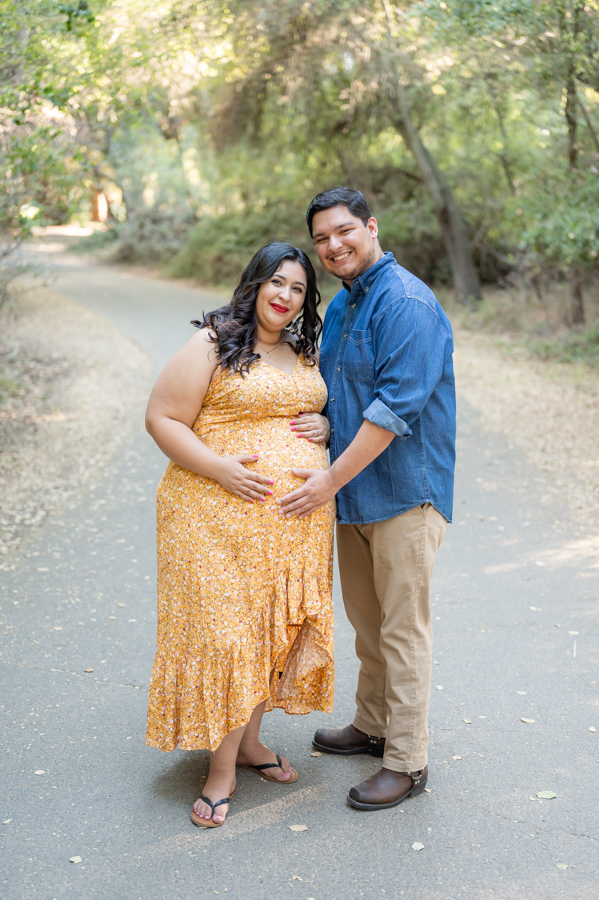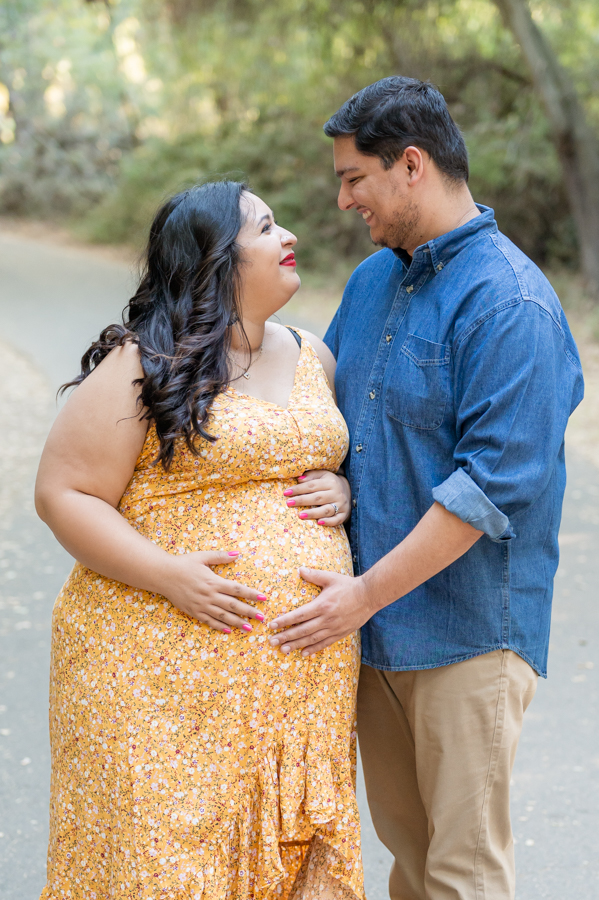 Who Wore the Belly Best?
Isaac and Taly were such fun to work with. I caught them in a candid moment comparing bellies when they thought I was not looking. I thought this was a genius idea! They did not hesitate when I said both of them pose with their bellies. Like asking the question, "Who wore the belly best?". Isaac was such a good sport! He even did the pregnant mom hand positions!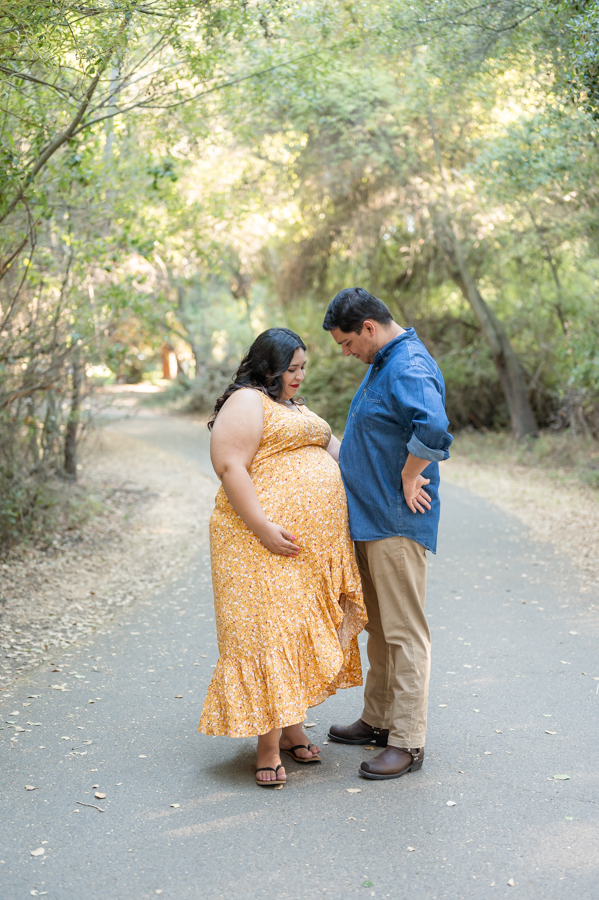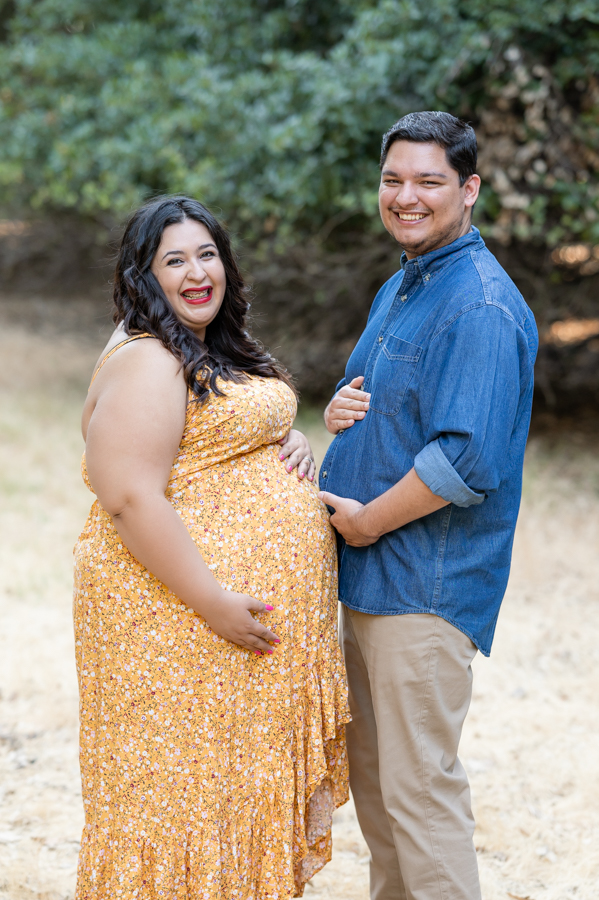 Fun with Maternity Props
I love it when parents bring different mementos to their maternity session. For me, it makes the session more personal and unique. Props also help me stretch creatively! Isaac and Taly brought an ultra sound photo, baby shoes, baby onesie and several letter boards. Being Disney fans and marking the times we are in, they also brought Minnie and Mickey masks. We definitely had fun posing with these!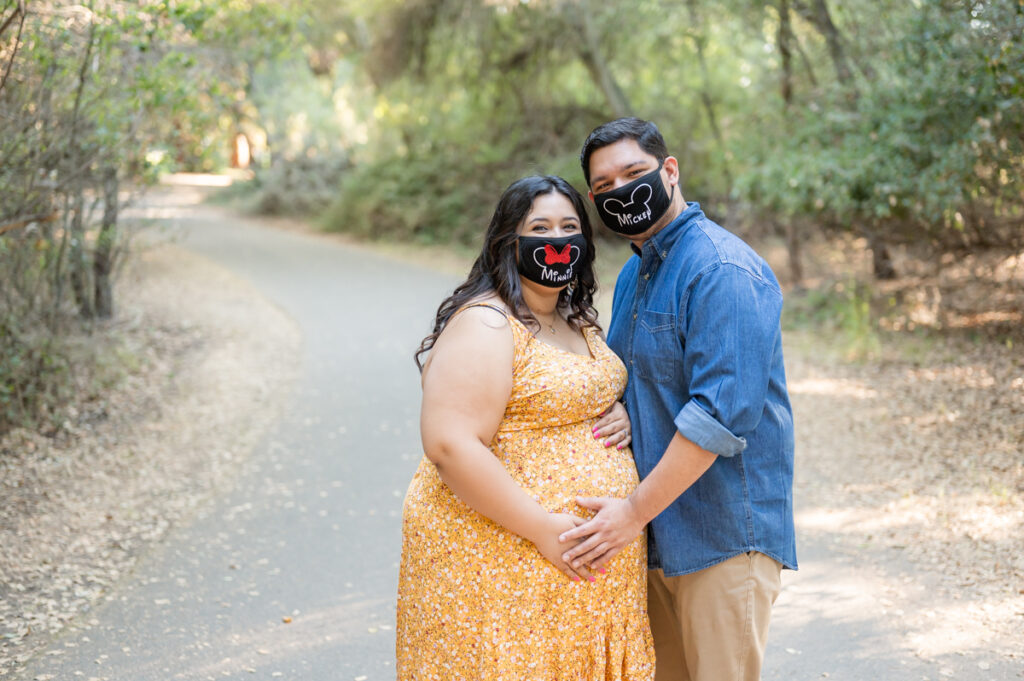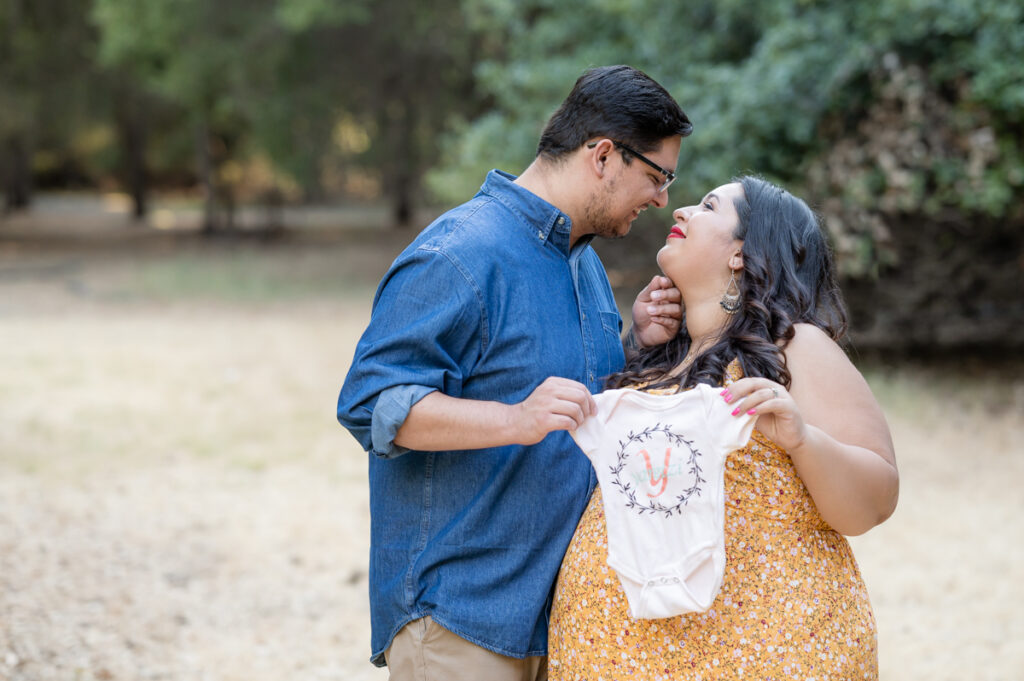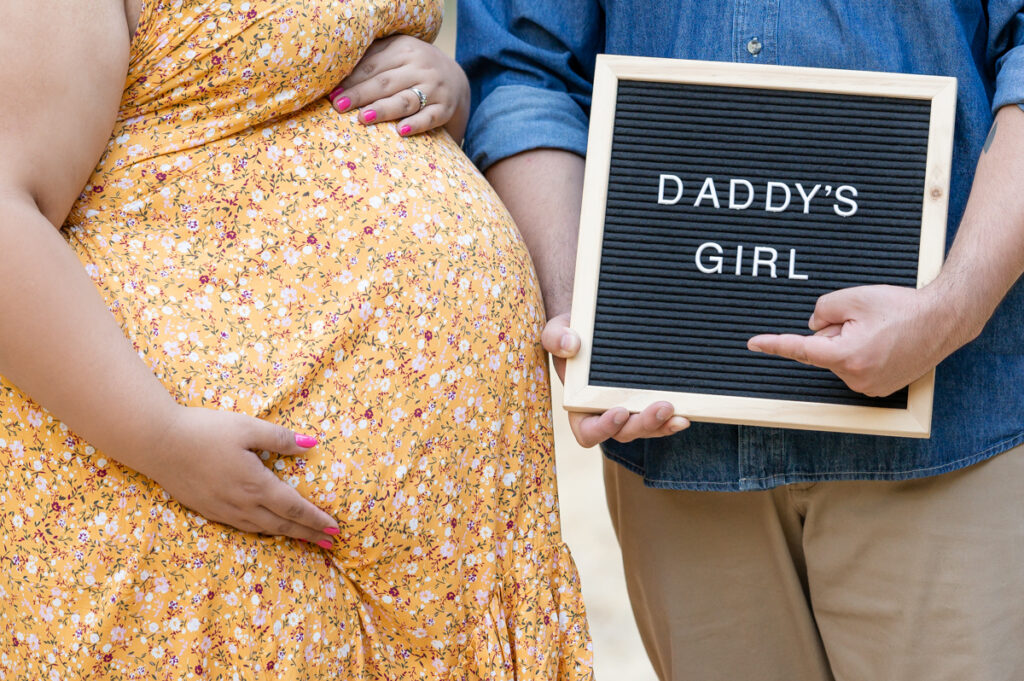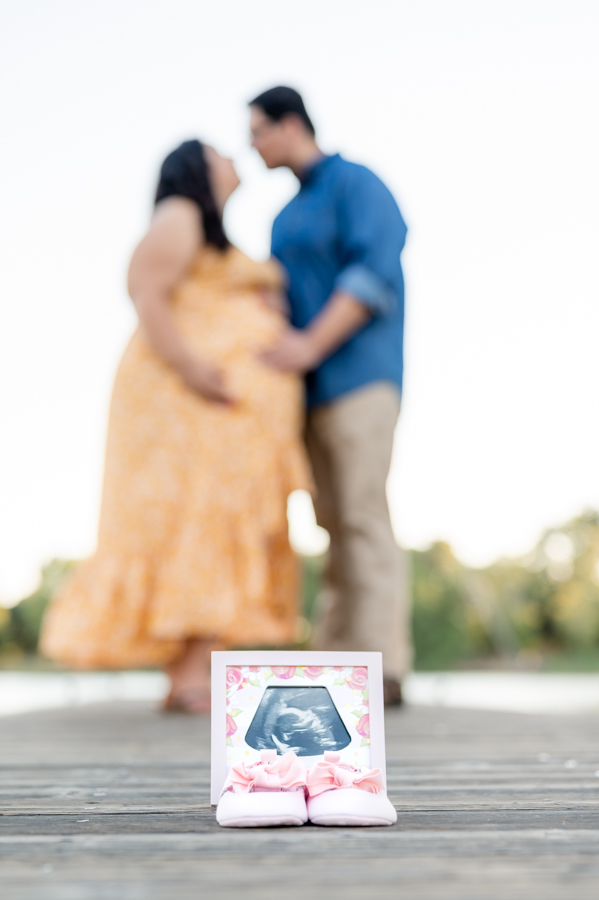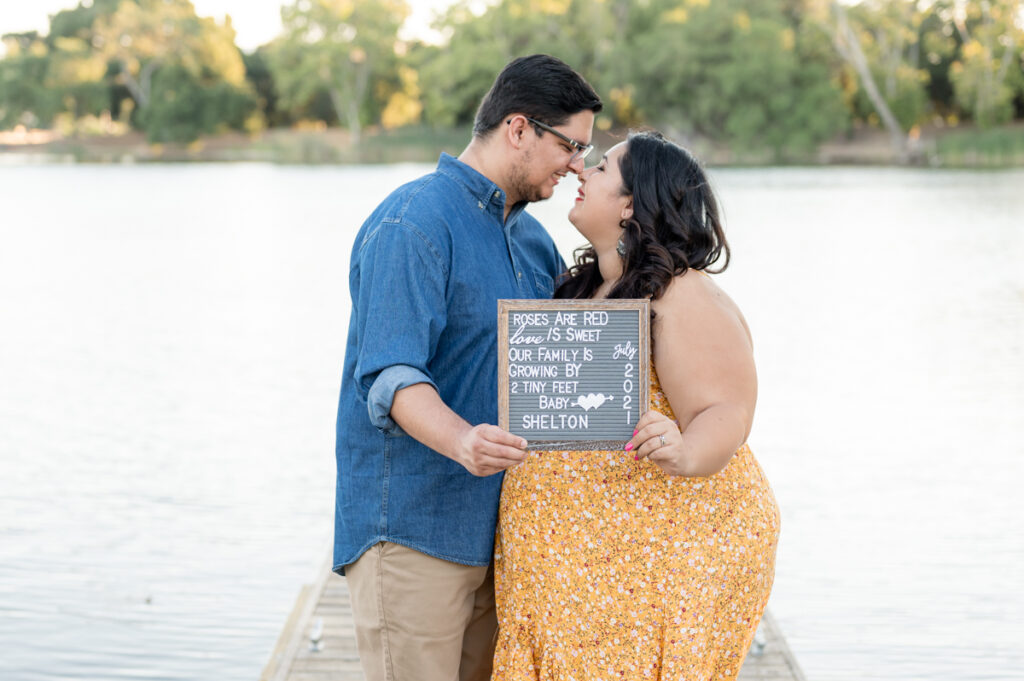 Ending by the Water
Lodi Lake Park offers many locations. This helps give a session variety. We decided to end our session at a boat launch section of the park. You can't tell from our photos but we shared the lake with kayakers and boaters coming back to shore! Thank you Isaac and Taly for letting me capture this milestone for you! I can't wait to meet your little girl!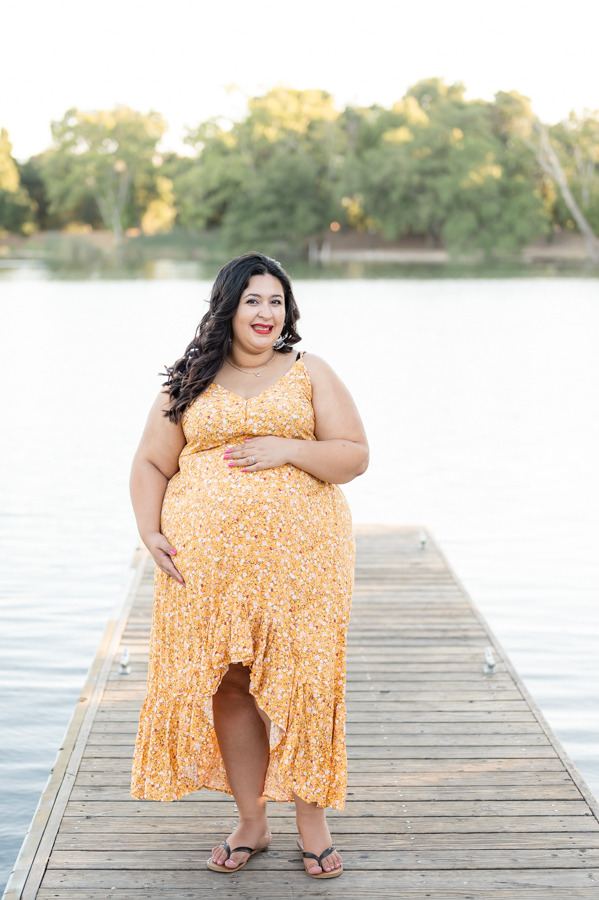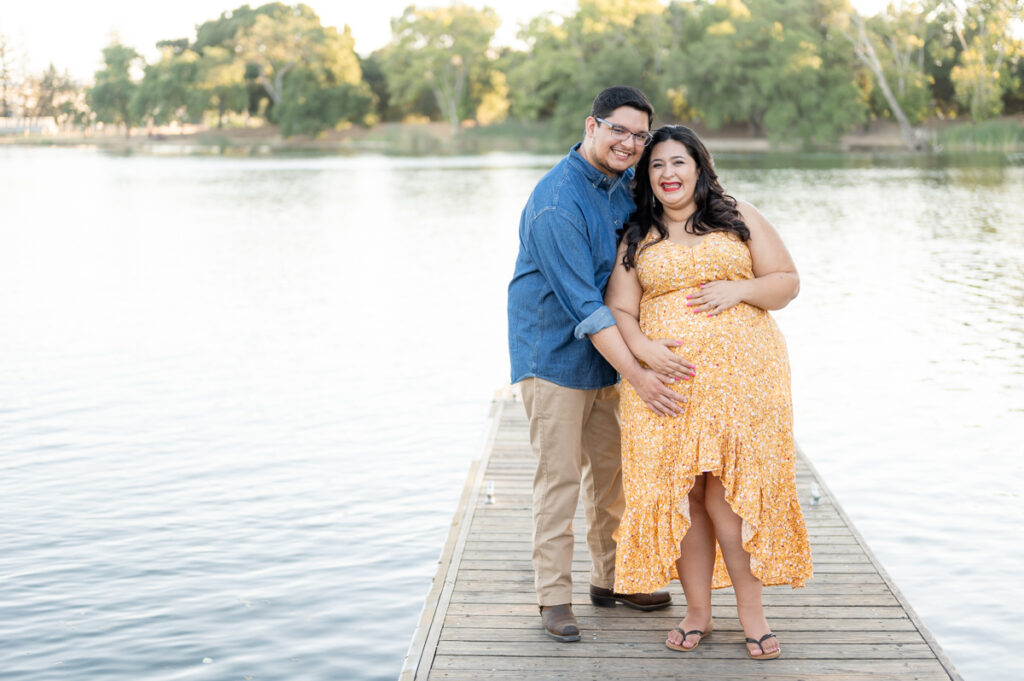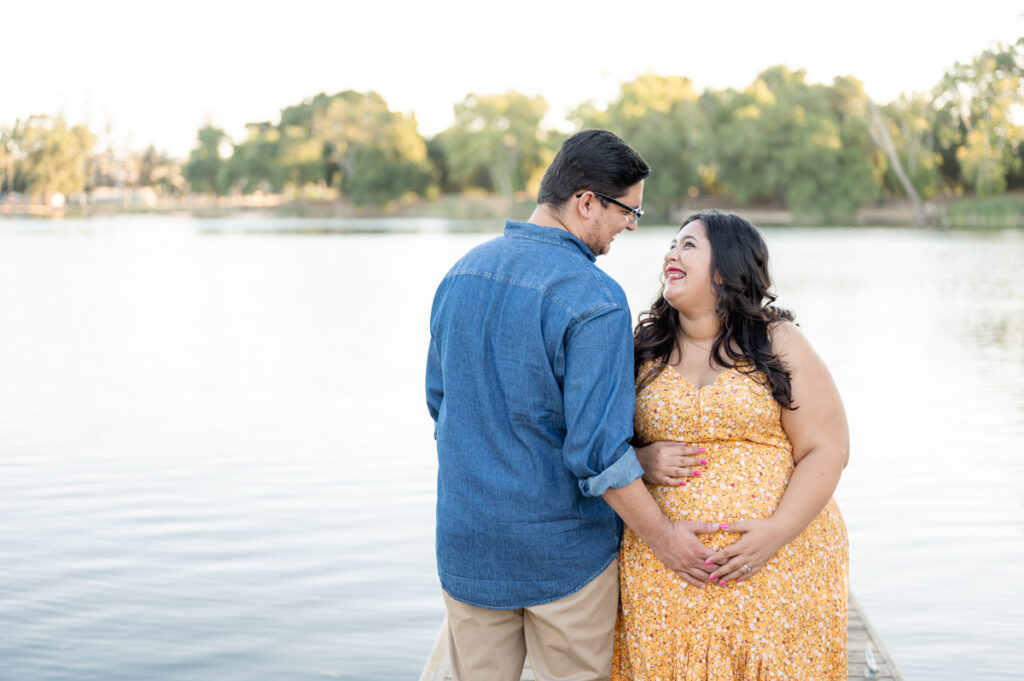 To see more of my work, head on to www.giachongphotography.com to see my portfolio. Fill out the Contact form if you are ready to book a session with me! If you want to read more blogs like this one, click over to https://giachongphotography.com/blog/.